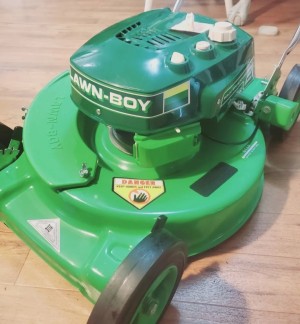 Hello, so we acquired an old vintage Lawn Boy push mower, and haven't been able to get a definitive answer yet. We are trying to figure out how to price it when it's kinda all over the place online. It's a 1980's model 8671 serial 9518484. It has never been used, hasn't even seen a drop of fuel.
It's in pristine condition. Sadly the box and paperwork didn't come with it but you don't have to be a rocket scientist to see that it's never seen grass. It's a 2 cycle engine F141 and was made 1980-1982. I would like to get a value on it so I can price it correctly. Any help or guidance would be greatly appreciated.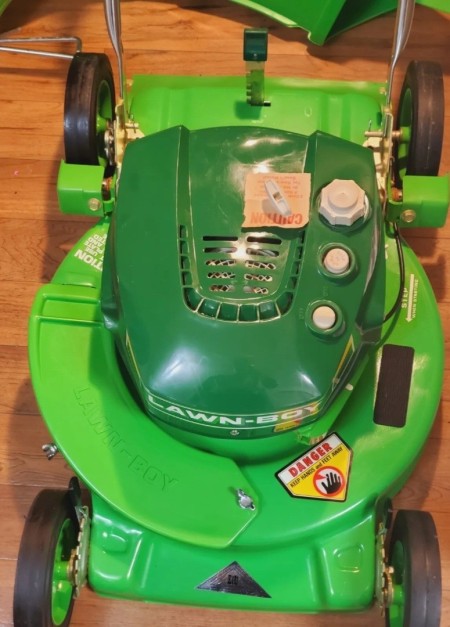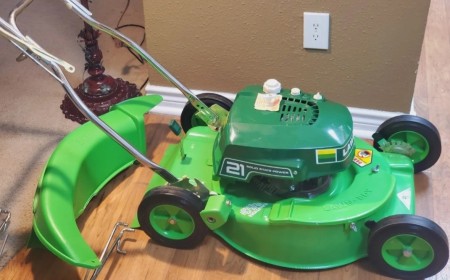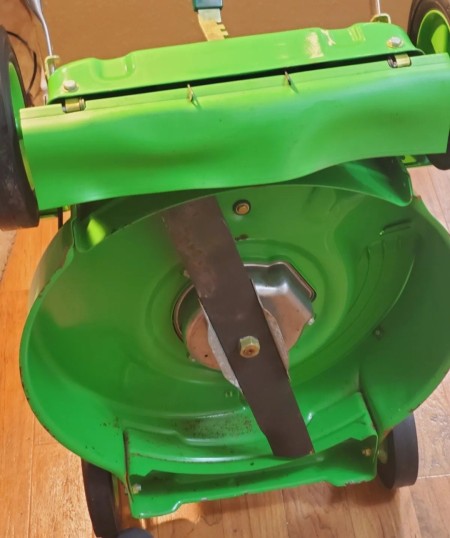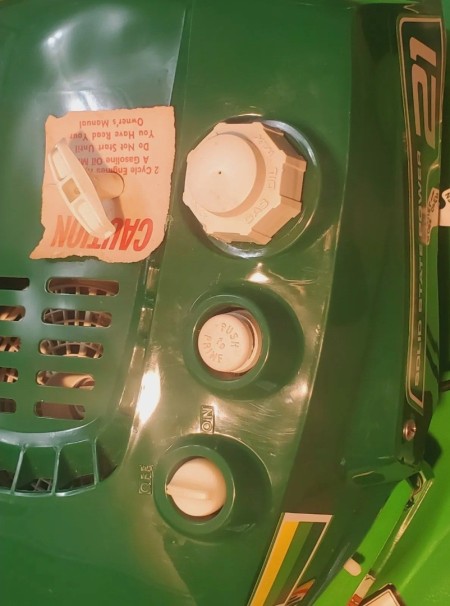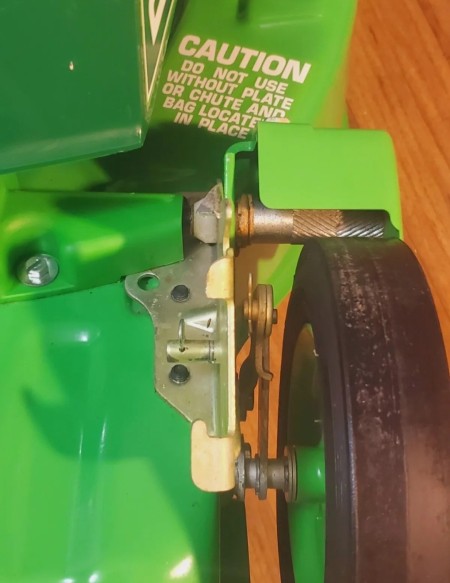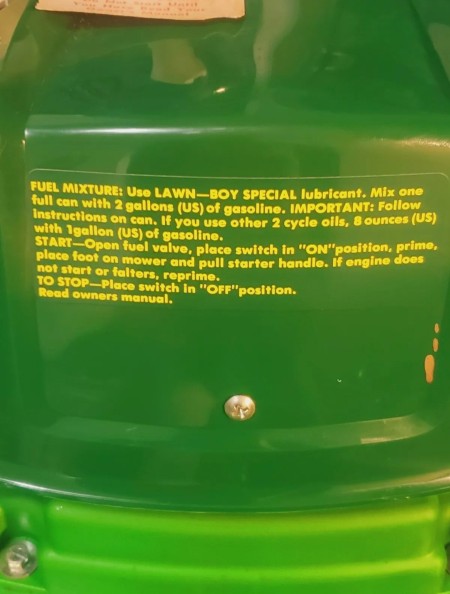 August 5, 2022
0

found this helpful
Best Answer
Old  Lawn-Boy lawn mowers are great to use, and were quite ahead of their time. Powerful, smooth, and without equal even today, but for the person just wanting a mower it's not worth much, to the collector they have value. 
The legendary two-stroke engine makes this unit powerful and, at the same time, very lightweight. 
In 1934, the original Lawn-Boy lawn mower was manufactured by the Evinrude Company, becoming the first one-handed reel power mower introduced to the North American public. Evinrude purchased Johnson Motor Wheel Company a year later, and in 1936 they merged with the Outboard Marine and Manufacturing Company (OMC), continuing production of Lawn-Boy reel mowers. In 1952, they purchased the Rotary Power Mower Company, after they pioneered the (now common) rotary lawnmower six years earlier. The next couple of decades included a long period of research and development as the company continued to expand, including overseas. Riding mowers, tillers, and snow blowers were introduced, as well as a new 2-stroke engine in 1970 that produced more power, with less weight and fewer parts. Today, after being acquired by Toro in 1989, lawn-Boy still holds the lead for repurchase rates, as 58% of Lawn-Boy users were previous Lawn-Boy owners.
The market for these mowers is small and scattered. Anything is worth a little less than you are asking, and a little more than people are willing to pay. In order to get a decent price you need to be willing to ship. 
Lawn Boy's on eBay sell for much more when the seller is willing to ship.
I think $300-400, but it would sit a long time till someone came around. 
I have doubts about the sold price for $2,000 of a lawn mower with the same description and the same photo 

August 6, 2022
0

found this helpful
Best Answer
Thanks for all the input. The sold item for $2000 was mine. I did take best offer and the buyer is a collector of Lawn Boy that is going to display it. It turns out it's a rarity to collectors but to it being 40 years old and all original. It even had the original filter, brittle but still intact. It's nice to know that there are some who still cherish the quality and craftsmanship that went into equipment years ago unlike thinhs today.
Shipping wasn't as much as I thought, also helps that with ebay there's a shipping discount. I was blesses to come across this beauty and now it's going to a good home to be displayed for years to come. Thanks to those that relpied.