November 15, 2019
0

found this helpful
Best Answer
Currently, nobody is selling this figurine online. However, there are a lot of figurines being sold right now. The asking prices of these items start at $3.50 and go up to $40. The smaller figurines are the lower price and larger ones are at the higher prices.
November 15, 2019
0

found this helpful
If you start a free trial subscription with Worthpoint, you can find out what it sold for. www.worthpoint.com/.../leonardo-collection-love-affection...
Hi, thank you for reply, I can't find the one I have at all I have been looking for days, I'm confused to why I have to go on worth point to find out lol, does that mean gd news lol?
Kind regards
November 16, 2019
0

found this helpful
Hi, can you please post a photo of the figurine itself?
There are a couple of them named love and affection that I remember from when I sold them and I am not sure which one you are asking to value
You are also asking about Worthpoint. They claim they have a SOLD value for one that site. Don't bother to try to sign up for the "free" look.
Some eBay sellers subscribe to the site to research market values (SOLD prices) of things...but I was talking to some of my reseller friends and like me, they have all dumped the site because the data is totally outdated. Also, unlike the good old days, the "free" sample look is not free because they take your credit card and they bill you on day 7. I heard it is a bear to get a hold of them to stop it. They used to be awesome...sad to hear the change.
If I can see a photo of yours, I can help you figure out the value.
Thanks!
this the one I have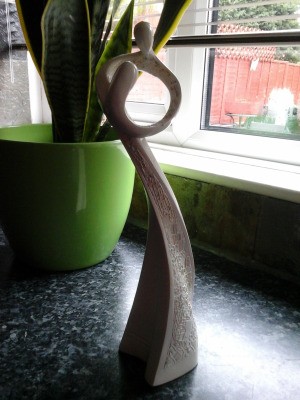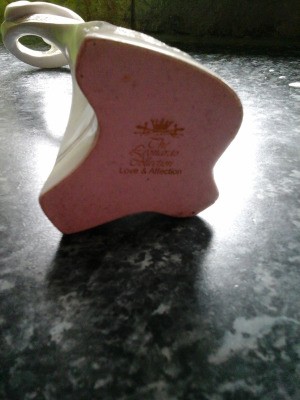 Can't find her anywhere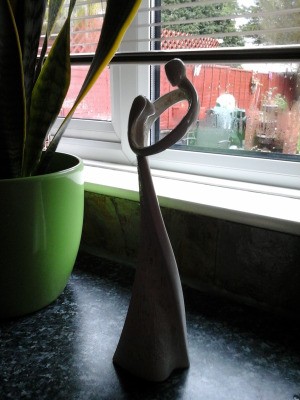 November 16, 2019
0

found this helpful
Thanks for the photos! This is one of the abstract, art nouveau figurines! I thought it was called circle of love. My memory is failing :(
Last one I saw sell was for around $100 a few years ago. I haven't seen one listed or sell in ages. Sellers may not know what they have and not list it by name or number, which is why you are having trouble finding it.
Use art nouveau or art deco figurine in your searching and it may pop up!
The market for these pieces has dropped over the past few years. You could always start high and take best offer, which could be as low as $15-30.
Thanks for sharing this beauty!!
November 15, 2019
0

found this helpful
There is a lot of these on line, to get a fair price, you should do a auction/bid sale!