I've had my cat for 8 years now, male, neutered and there is only one thing he does that I can't figure out. I raised him from a week old so I've watch his behaviors and have learned what most of them mean, or what he wants, however, this is something I can't quite figure out. Leo jumps on counter tops like most cats. I don't keep many things out on a daily basis, but if any type of baked good; ie bread, cookies. Anything left out wrapped or covered he will pee on it! He doesn't pee on anything else or anywhere other than his litter box. Why?
Help a kitty lover out.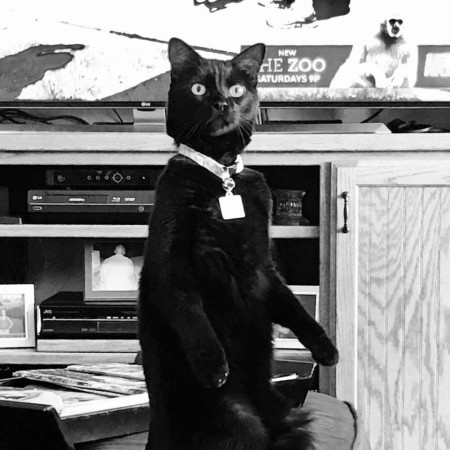 January 9, 2023
0

found this helpful
Best Answer
I'm not sure why your cat is doing this but perhaps it has something to do with the yeast smell. Cats can be very fussy about what is an unpleasant odor to them. Usually, males pee to mark their territory so it must have something to do with the smell/odor of the bread products.
I would suggest you start training your cat to stop jumping on counters. Provide other places for him to jump, but make counters a no-no.
It takes a lot of patience to retrain a cat because there should never be any type of punishment; just a no-no and removal from the counter.
Some people claim they have used slightly crumpled aluminum foil on their counters to discourage their cats, but I have not had to use this type of correction, so I'm not sure if it will work.
They say they lay the foil on the counter top and some say they tape it so it stays tight.
Might be worth a try, especially when no one is home to watch him.
You might ask your question on some behavior problem forums.
This is a good one.
thecatsite.com/.../

January 10, 2023
0

found this helpful
That I can understand. I'm 88 years old and my cats still do things that puzzle me.
I really believe he is marking his territory so there must be something in the bread that sets off his need to guard his territory.
Check out the link I provided, as these members are vets and just plain cat owners like you and I that may have had similar problems.