Lazlo is a one and a half year old Jack Russell Terrier/Bull Terrier. We have had him since May. We found him through an ad on Craigslist.com about adoptions at a local Petsmart.
He loves to fetch his red ball, tennis balls, chew on his toy dinosaur, and play tug o' war. He also loves to run with a laser pointer, he doesn't chase it, he just runs beside it, like he is racing it, so funny.
He is very friendly. He gets along with everyone and everything he comes in contact with, even cats, which amazes me every time. He is super cute whenever his right ear decides to flop down for a while, I love it.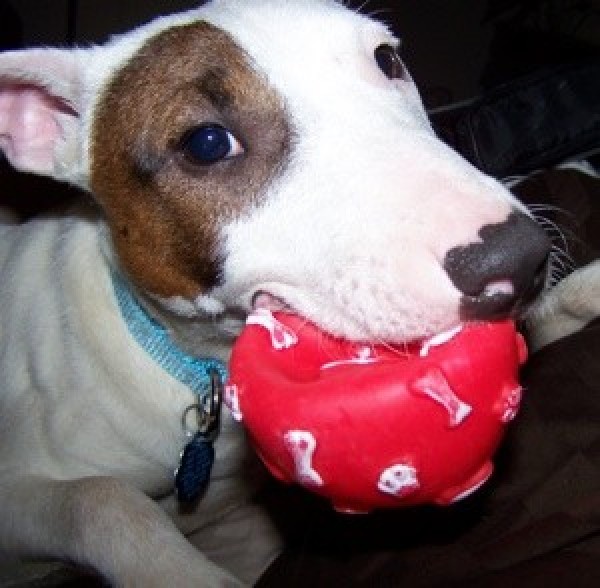 By Amanda from Gastonia,NC