I got an email the other day about a quote I had made on a magazine site. It referred to bartering. I never really thought about it as it had been posted a few years ago.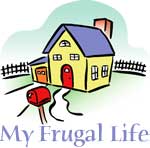 Now thinking back I can say, without a doubt, our lives were blessed in many ways from bartering. We traded garden vegetables such as beans for corn from a nearby farm. We also got milk from their vat. (They are dairy farmers.) I loved helping milk the cows even with today's technology.
A lot of things I bartered with. Apple jelly became one of my biggest items. We got all kinds of things for a jar of apple jelly. Apple butter, pumpkins (which would never grow here), cherries, green apples for pies, chicken feed, hay, and smoked meats. We always had enough garden to go around to our family and also feed some elderly folks. Most people were interested in tomatoes and green beans from the garden.
We use to put up enough green beans to get us through the winter months. There being 7 of us we had to have a lot of beans. When one crop came in we pulled the beans and replanted them sometimes the very same day. We usually had 4 crops per season and two spots in the garden especially for the beans.
Tomatoes seemed to love our garden. We would get bushels and bushels of tomatoes and make them into tomato sauce or just can them for the winter.
Squash was also canned and put up for the winter. We have a recipe for a soup that calls for both yellow and zucchini squash so it was easy to make by just popping open a mixed can of squash. We had chickens also and they produced enough eggs for eating as well as trading. Eggplants were big too. Sometimes I'd make up eggplant Parmesan and freeze it so it could be quickly baked. Those were wonderful days. Good eating and healthy eating all in one.
The children have all left home and are on their own now. They still come by and grab a can of green beans or tomato sauce. Seems times were a little easier back then; and yes we do still garden. Bartering can really save you lots of money if you can find people to trade with. In today's economy a few dollars goes a long way when you learn you don't have to buy things you can barter with.
By Gem from VA
Do you have a frugal story to share with the ThriftyFun community? Submit your essay here: http://www.thriftyfun.com/post_myfrugallife.ldml