I started being conscious of energy use via lighting in the 70's.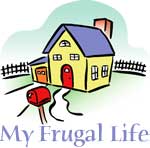 The first thing I did was train my 2 children to turn off the lights when they weren't using them. I began buying task lighting for them, and unscrewed the huge incandescents in the house. When the energy saving bulbs became available, I bought the best. They last forever, and don't give off a "fluorescent glow", just a nice, workable light.
Now that my kids are grown and out, I just use the task lighting I need at that moment. Otherwise, all lights are out except for a few strategic night lights. I get by with the ambient lighting from the street lights and the warm fuzzy glow from the TV.
When I go to bed, I turn on the bedside light to get my bearings, then turn it off. My energy bill went from $250.00 a month down to an average of $20 to $25 a month. I don't suffer a bit because I know my way around my house. I just try not to step on the cat. Good luck, be brave.
By Sue
Do you have a frugal story to share with the ThriftyFun community? Submit your essay here: http://www.thriftyfun.com/post_myfrugallife.ldml