My Frugal Life: On The Farm
Spending the summer running around with no shoes was a normal occurrence. Mom bought boots for the fall and winter and carded and spun wool for socks, mittens, hats, and other winter clothes. Our cows provided milk and butter.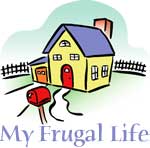 Sour cream and cottage cheese were more products provided by our cows. Eggs were provided by the chickens. We never butchered our cows. Instead we used every part of the pigs we slaughtered and enjoyed them tremendously. Chickens provided our other meat and hatched our little chicks. Lots of work and tons of rocks on our farm. Thankfully, our mom was a very good cook. We had a clean home and although we lost our Dad when we were very young, I worked with Mom to keep the farm running. I was the eldest at seven and had a lot of responsibility. We lived on very little, but what we had was very good. Our garden was always good, My Mom married after four years and we had a larger house, but still had plenty of rocks.
By Bev from Chilliwack, BC
Do you have a frugal story to share with the ThriftyFun community? Submit your essay here: http://www.thriftyfun.com/post_myfrugallife.ldml
Add your voice! Click below to comment. ThriftyFun is powered by your wisdom!
October 23, 2010
0

found this helpful
I loved your story! I didn't have the same upbringing, but often longed (?) for it as my mom was raised that way and told me about her summers with her grandparents at their farm. Without shoes. Your story reminded me of a little bit of story-embellishment where she said their soles of their feet were so tough after a summer of no shoes that they would take scraps of embroidery thread and see if either her or her friend could embroider into the bottom of them. Probably a tall-tale, but it still makes me smile.
In the same spirit of toe-freedom, I still enjoy being barefooted way more often than is probably safe. There's nothing like the feeling of cool grass under your feet, or squinching your toes in the soil, or the feeling of a sort of pride of being able to walk over nearly every surface bare-footed and not feel much. /grin
Thanks for sharing your childhood with us. More, please! :)
October 23, 2010
0

found this helpful
Great story, simply and well-told. I really enjoyed reading it. Reminded me a lot of watching "Little House On the Prairie" on TV which I still love seeing. I was reared a totally city-gal, but would have loved to spend time on a farm somewhere.
Thumbs up.
Thank you for sharing.
MisMachado
October 23, 2010
0

found this helpful
Excellent post. Full of so many great life lessons to mention hear. A few I noticed right away were about hard work, responsibility, living on a little but making it work, taking care of the things you owned, pulling together as a family to make life work despite being hit with the tragic loss of your father. Thanks for sharing!
Add your voice! Click below to comment. ThriftyFun is powered by your wisdom!
Related Content
Categories
Guides
More
Categories