Usually when I make chicken and dressing, I cook the chicken the night before and separate the broth from the chicken. The next day after refrigerating the broth, I'm able to skim off the fat off and discard it.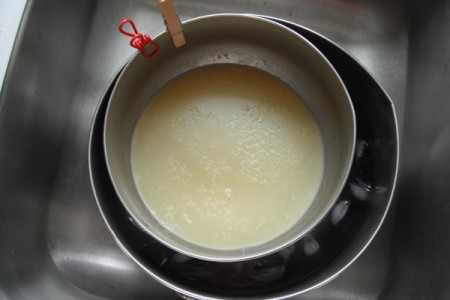 Today I needed to make the chicken and dressing in a hurry, so I put the hot broth in a small mixing bowl.
I set it in the large mixing bowl with ice and cold water, and let it sit for about an hour. In that time, the broth had set and I was able to skim the fat off to make the chicken and dressing.