August 4, 2009
0

found this helpful
The only thank you your friends want is for you to get well. Good luck, you are in my thoughts and prayers.
August 5, 2009
0

found this helpful
Have a photo of all of you taken and enlarged to a poster size; have a large banner across the photo (or under it) thanking "the best, most fantastic friends a gal could ever have!". Display this at the function for all to see. God bless!
August 5, 2009
0

found this helpful
I make cloth market bags and quilted journals. I will donate 5 of one or the other or both to you to give to your friends.
Friendship like that is wonderful and I would be honored to help you celebrate that. Contact me at phyllwsmith AT aol.com.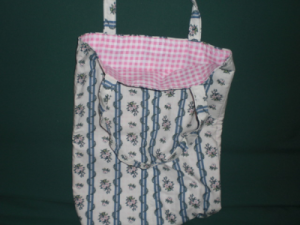 August 5, 2009
0

found this helpful
Matching heart-shaped necklaces? That's rather "heart" felt! I will say an extra prayer for your recovery. You have beautiful friends!
August 5, 2009
0

found this helpful
I like the idea from "Bethmom" about the heat shaped necklaces. I would make sure they are Sterling Silver & I think it would be nice if either they ALL matched (like floating" hearts) or each one of them is totally different! But what will make these necklaces special is the little note or thank-you saying you include with each one. If you aren't good with words (like me) you can simply Google "thank you sayings" or "thank you poems" then go to that site & copy it in your own hand writing.
I think people appreciate simple thank-you gifts, If it were me, I'd rather you not go "all out" & buy something fancy. I'd rather have just a small token (that means something) like a silver heart necklace that I could wear near my heart. This would mean the most to me.
* Remember, your friends are doing this because they love you & they want nothing in return!
August 8, 2009
0

found this helpful
I agree with the posts that say a gift is not necessary. Your friends are doing this because they want to and because they love you. I found this out a year ago when my husband became ill and passed away last Sept. I too felt I had to thank them in some way. They told me over and over again that thank you was not necessary. I just make sure that today I stay in touch with them and when I can I'll bake them some goodies which they appreciate. My prayers go out to you. Miracles happen every day.