June 7, 2016
2

found this helpful
Top Comment
Brilliant Mary C on the roll-up window shade to replace my patio swing canopy!!! $20 window shade (plastic) & zip ties done in less than an hour.
Unroll, remove strings and bottom plastic "bar." Place over canopy, roll back up to desired length (bottom of shade without the bar or keep on if you want a bit of privacy), zip tie to frame! For added support I cut the bottom plastic bar & zip tied to middle of canopy as mine didn't have one. Then Steve came up with using pieces of the bar to support the zip ties on the top of the canopy.
Best part, it will not blow away as the wind goes thru the shade.
Love this site. Can't wait to discover more thrifty ways!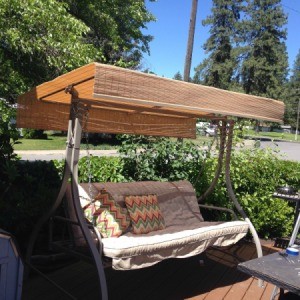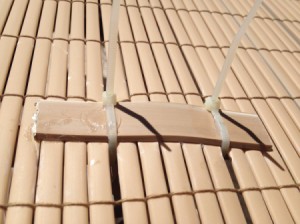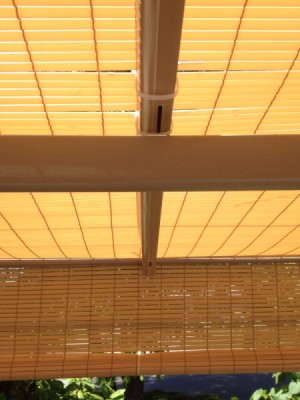 February 11, 2017
0

found this helpful
How much overhang on each side did you have? I love your idea and I want to do the same for my 3seat glider.
Judy K
October 12, 2008
0

found this helpful
That is ingenious! I trashed a similar swing because the top rotted and the cushions were destroyed by cats. I'll remember this tip if I ever buy another canopy swing. Thanks for sharing this with us and God bless you.
October 16, 2008
0

found this helpful
My only question is ... Where were you about 4 months ago?! :) I just had to giggle when I read this post as I'd asked for ideas for a solution to this very problem back in early June. I received many great responses but this one was different as well! Thanks so much for sharing your idea ... might try it next time instead!
~Leah
December 7, 2014
0

found this helpful
Amazing idea, you cannot guess how much I have wracked my brain for ideas, fabrics and so much more and up comes this genius person. May you have a Merry Xmas and a Happy New Year. Miria
July 21, 2016
0

found this helpful
Awesome idea! I've been wondering what to do to replace the shade for our swing. This idea is perfect (and the roll up shade will even coordinate with the replacement cushions I bought - yay!)
March 11, 2017
0

found this helpful
I have a 3-person swing that needs a canopy at least 78" wide. I am interested to know if, and where, anyone found a bamboo or vinyl shade that size. Not on Amazon. I tried!