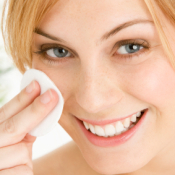 I just recently found out about homemade skincare and am very excited. I already tried the facial scrubs (honey and brown sugar) and loved it. What can I use for a facial toner? I have sensitive skin. Thanks.
By Dee from Palisades Park
Answers

Cyinda
Bronze Post Medal for All Time! 213 Posts
March 26, 2010
0

found this helpful
Witch Hazel is the best (it's distilled from the bark of a twig) but Water mixed with a little Apple Cider Vinegar can also be used. Also Aspirin dissolved in water (same ingredient that's in many Acne medications, salicylic acid) is another option.
More Information about Witch Hazel
en.wikipedia.org/.../Witch-hazel

* A Better Way to Wash Your Face:
If you have sensitive skin (like I do) instead of washing your face with soap or buying fancy make-up removers, simply massage any Moisturizer (face or body lotion) into your face when it's totally dry, also massage it around your eye area to remove eye make-up, then rinse it all off. Your face will be very clean, but not dry!
* Washing your face with Moisturizer even works for oily skin because using products that dry skin (like soap) usually cause the skin to produce excess oil in it's attempt to regain it's natural balance. So the more you wash your face with soap & drying products to try to move oil, the more your skin rebels & produces even more. This is why washing your face with a moisturizer works for all skin types.
The lotion I use is called "Kiss My Face" & it's found in any Health Food Store. I Like the type called "Peaches & Cream" (because it has AHA's) but they also have "Fragrance Free" which may work better for you. They even make an SPF 15 (sunscreen) moisturizer.
Here is more about Kiss My Face
www.kissmyface.com/.../natmoisturepage.html

Janet
Silver Feedback Medal for All Time! 399 Feedbacks
March 29, 2010
0

found this helpful
I use witch hazel on my aging face. I tend to have dry skin, & the witch hazel doesn't seem to be drying.
I buy it for less then $2.00 for 16 ounces & it lasts for months.

Kathy
Bronze Feedback Medal for All Time! 190 Feedbacks
March 29, 2010
0

found this helpful
I also use Witch Hazel. In the summer I keep it in the refrigerator. It's very cool and refreshing on hot, sticky summer days.

March 29, 2010
0

found this helpful
I see lots of references to witch hazel, which does work well. One thing I will add to facial care, is that if you want to avoid wrinkles, you must exfoliate. A good daily scrub seems to work well for me. I don't use a toner, because I add some homemade skin oil to my face (see posting with same name), then I just wait a little while and apply my makeup.
Good Luck!

cettina
Bronze Request Medal for All Time! 64 Requests
March 29, 2010
0

found this helpful
I also have sensitive and fragile skin. The best toner I have EVER found is rosewater. Just pour a little on a cotton pad and wipe your face with it. Nice smell too!
Answer

this Question

Does anyone have a recipe for a gentle skin toner?

Answers

September 29, 2007
0

found this helpful
There is a natural plant that's called aloe vera. It's good for dry skin if that's what your looking for. My husband puts it on. He has very fair skin. He rubs it on when he gets burned from the sun, it helps him so much. I know you can also eat it as well.
Rebecca
By (Guest Post)
September 29, 2007
0

found this helpful
If, by toner, you mean a mild astringent, try rosewater. It can be bought at a pharmacy and drug stores. If your skin is dry, try adding a little glycerine to it. Dab it on with a cotton wool ball on clean skin.
Dorianne, Belgium

Michawn
Bronze Feedback Medal for All Time! 188 Feedbacks
September 29, 2007
0

found this helpful
Dickinson's Witch Hazel works wonders! You can get it in an alcohol free version too, but you might have to look for that one. Really any witch hazel works, stinks a little but the smell goes away. I take my surface makeup off when I get home, just to get some of the gunk off, then do a real cleaning later.
Hope that helps!

September 30, 2007
0

found this helpful
Try this recipe-
1/2 c. Lemon Juice
1 c. Distilled Water
2/3 c. Witch Hazel
Steps:
Combine all the ingredients in a glass measuring cup and mix well. Pour into a clean bottle or container. It will stay fresh in a refrigerator for upto one week. Shake well before each use. Apply with a cotton ball or soft cloth.
www.mynaturalbeautytips.blogspot.../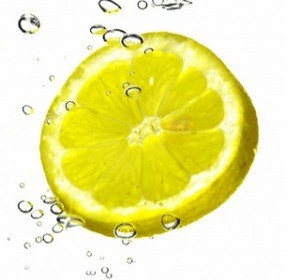 October 2, 2007
0

found this helpful
Try this one, it will balance the ph of any skin and I used it for a spa party when my niece turned thirteen. I've included the metric as I see you are from Ontario, like me.
PH RESTORER
2 c. (475 mL) distilled water
1/4 c. (59 mL) apple cider vinegar
10 drops of your favourite essential oil, try lavender, lemon or rose ( I used 6 of rose, 5 of lavender for a lavender/rose scent that everyone loved, including me)
Combine all ingredients and store (does not need refrigeration) Use about l tbsp (15 mL) per application. The vinegar helps combat the alkaline residue that soap and cleansers leave behind. When your skin mantains the correct pH balance (5:5), it has a much better chance of fighting off infections.
Shake bottle before each use. Use daily followed by moisturizer. MAKES ABOUT 32 treatments.
You do not say what skin type you have other than what sounds like sensitive.
Here's one that is good for all skin types, especially rashy or irritated.
FENNEL SOOTHER
1 tbsp (15 mL) crushed fennel seeds
1/4 c. (59 mL) apple cider vinegar
2 cups (473 mL) distilled water
2 tsp (10 mL) plain glycerin (see the first aid section of your favourite drugstore)
You need something to crush the fennel, see if you can get it already crushed or ground somewhere. If not, a mortar and pestle works if u had one if not, put them in a zip lock and pound them gently with a rolling pin or bottle.
About 32 treatments, use daily. Will also soften hair if used as a rinse. Retores ph and soften skin too.
Boil water. Remove from heat, add crushed fennel seeds. Allow to steep for 45 minutes. Strain, add vinegar and glycerin, and store. Shake well before each use. Use l tbsp (15 mL) per application; splash on if desired. Does not require refrigeration if product is used up within 30 days.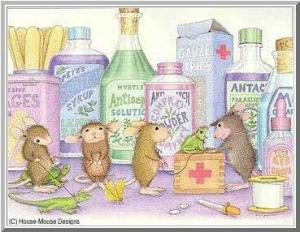 October 10, 2007
0

found this helpful
Hi Norma,
If you have dry or sensitive skin, try dissolving a teaspoon of powdered milk in a cup of spring water and applying it with a cotton bowl or spray bottle. Instead of powdered milk you can use about 2-3 teaspoons of regular milk. Add a squeeze of fresh lemon juice if you'd like a more astringent effect. I've posted a lot of natural skin care recipes like this on my website if you're interested (www.fruitfacial.net)! I hope this helps.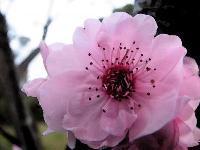 By (Guest Post)
October 13, 2007
0

found this helpful
Many thanks to all of you who were kind enough to send me recipes for "Gentle Skin Toner".
They all sound lovely, and I'll enjoy trying them.
Norma
Answer

this Question