October 19, 2010
0

found this helpful
I have three Pomeranians, purported to be yappers, but none of mine are. They seldom even bark. I think it really depends on training, home environment, the dog's personality, and *some* on the breed themselves.
October 20, 2010
0

found this helpful
I had 4 Japanese Chins at one time. None were yappers. I agree w/Jron7667. My Panda Bear lived for almost 15 years and rarely. If she did it was to get my attention.You could go on line an check a particular breeds traits. Chins are one of the most lovable lap dogs you'd ever want to have.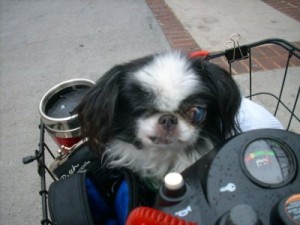 October 20, 2010
0

found this helpful
Terriers are often referred to as "terrors". It's not the easiest breed to deal with, so if you are up for the challenge.
October 20, 2010
0

found this helpful
Most little dogs are yappers. A true barkless dog is a breed called a Basenji. The African bush dog. It is a small short haired dog with a curly tail. It think it is quite cute. You can look it up on line and get more details. I thought you should have a barkless choice also.
October 20, 2010
0

found this helpful
I have a Maltese X. She is the best pet I have ever had. When she does bark, she is telling me something. So as you get to know your dog you will be able to read her/him.
As a rule, she is quiet and keeps me company. So I would say go for a Maltese and teach them right.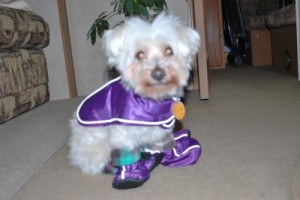 October 20, 2010
0

found this helpful
Dogbreedinfo.com is a great web-site to check out different types of dogs. You can look them up alphabeticlally or by type. Not all small dogs are yappers. I have a Boston Terrier. They tend to be quiet, only barking when someone comes to the door. He doesn't even bark when we go for walks and other dogs are barking their fool heads off!
October 23, 2010
0

found this helpful
Basenji's are the only ones that don't "yap". I think I have a Basenji mix and she rarely speaks.
October 29, 2010
0

found this helpful
For any breed, some dogs yap and some don't, it's specific to each dog. I've fostered a Chihuahua that barked all the time, and one that was silent. I would look up a local rescue, and go to an adoption event to actually meet a bunch of dogs (they usually have them at pet stores on weekends). That way you can see how the different dogs and puppies act, and you might find one you fall in love with!
December 12, 2010
0

found this helpful
I agree with Jron7667. The yappiness of a dog has more to do with training (or lack thereof) than it does with the breed. For starters, the Maltese is not a terrier. It belongs to the Bichon group (wikipedia "bichon dog breed" to see all the varities ie: Bichon Frise, Maltese, Bichon hHvanesa, etc.). I trained my Havanese with the soda can/pennies technique. The shake of the can followed by the "no bark" command worked wonders. He never barks or yaps unless to alert me to something out of the ordinary (ie: strange noise).