Six weeks ago, I slipped on some melting snow and broke my leg but good! After emergency surgery with lots of pins and plates, I also had a two-day hospital stay. When we got the bill, we about croaked! It came to over $18,000! Then we found out about the extra equipment I was going to need for the next 12 weeks. Home Health Service was the first to chip in.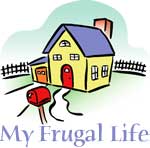 They searched their storage and came up with a commode that I could keep! No charge. Since I can't put weight on that foot for at least eight weeks, that was a godsend. Then they found an older wheelchair for me. It's not in perfect condition, but it works. I have learned how to sweep and mop the floor sitting in that chair. They are not charging for the time I use it, because they found out we are low income. Unfortunately, that chair doesn't work for outside. Fortunately, a friend approached his church and they loaned us one at no charge for as long as necessary.
Yesterday, it came time to get out of the cast and into a removable boot. There's a nasty-looking wound still remaining. I don't heal very fast sometimes because I am diabetic. I will have to dress the wound every day. A new boot would cost $300. My friend Carol came to the rescue! Her son had one from a few years ago, and loaned it to me! Altogether, I think these items have saved over $1,000. The next thing I did was cancel the home health and therapy visits. I couldn't see anything they were doing for me that I couldn't do for myself, and at $130 per visit, I could skip that. The hospital got involved. They found out our income level by asking me, and have helped us approach the county for assistance. The county has an agreement with the hospitals and doctors in our area that they will pay the Medicaid rate, and then let the patient pay the county back. The Medicaid rate is less than half of what we were charged, so that knocked $9,000 off the bill. The orthopedic surgeon has hinted that he will write off whatever the county doesn't pick up.
I can't deny that this has been a financial disaster for us, but taking $10,000 off the total is wonderful! It has motivated me to try to earn more money so I can pay more off the bill faster. A total blessing all the way around.
Coreenhart from Rupert, ID
This was received April 10, 2007