January 15, 2010
0

found this helpful
Good ideas ;-)
January 15, 2010
0

found this helpful
Never thought to freeze 1/2 loaf of bread...brillant! Thanks
January 16, 2010
0

found this helpful
I freeze bread all the time, but never thought to freeze butter. Thanks!
January 16, 2010
0

found this helpful
Wonderful tips! I suddenly find myself cooking for one, and I make so many bad choices for groceries I'm buying.
Thanks so much for these ideas. Is there a single person website? I appreciate all the budget tips!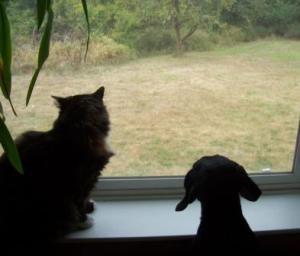 January 18, 2010
0

found this helpful
Thanks everyone! Also, since I am a Pizza fan, I will also share this tip, if you didn't already know, you can reheat a slice or 2 of pizza in a skillet on top of the stove quickly! Tastes Delicious! Reheating in the oven is hardly worth it for 1-2 slices & the microwave makes for gooey crust! Always check the dates on canned & boxed goods for long shelf life!
January 27, 2010
0

found this helpful
So many of your ideas I use and totally agree! I too am more often than not cooking for one, or having leftovers on the nights my husband is home. Freschetta pizzas are fantastic and cooks up even better than delivery pizza.
And Lock 'n Lock storage has saved me tons of money since I started using them. I've had my brown sugar in it for 6 months now and it's still like new. Same with white sugar, flour, chips, coffee, tea, stuffing mix, cereals, bread crumbs. Cat food too. I'd put the dog food in them but they don't have one big enough.
I use your bread tip too. My husband is only home 1-3 days at a time, then gone for 3 weeks. He likes breads that I don't particularly care for so I freeze what's left of his loaf.
I also buy extra butter and other things and freeze till needed. Not only do I not run out but it's cheaper to buy it in bulk.
Glad to see someone else thinks similar to me in the kitchen!
March 19, 2010
0

found this helpful
Love these food tips. Thanks for sharing.
August 17, 2012
0

found this helpful
I posted already but....
Go to your local store that has spices in bulk.
You never will need a who bottle of xyz in 2-3 weeks, so why buy that much? Our son walked into Winco got 8 kinds of spices and walked out paying about .75 cents.
August 18, 2012
0

found this helpful
I noticed you said you freeze peppers. I have tried slicing peppers and onions and freezing in a small plastic bag but when I go to use them, they are mushy.
What am I doing wrong?
August 20, 2012
0

found this helpful
Re Ciscos mom: chop your onions and peppers and freeze them that way, they won't mush, for some reason slices do.