As a single mother, money can get very tight at times. I was tired of living paycheck to paycheck so I knew things had to change.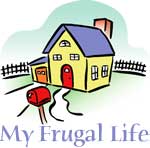 I sat down one day to analyze where most of my money went, not including the necessary bills. I found that I spent a lot of money on things such as movie tickets and video games.
One of the most productive changes I made was in using coupons. I emailed every corporation I knew and asked them to add me to their mailing list. In doing so, I now receive excellent coupons as well as free samples all the time. I also found a newspaper that is free every Sunday that has the same coupons as the paper you have to purchase. I compare and match the coupons with the store flyers. By doing this, I once got ten tubes of toothpaste for free!
I have learned that most department stores will put their clearance items on endcaps. When I go to a store now, I hardly ever enter the middle. I browse through the endcaps and pick up great sales. If a clearance price is exceptionally good, I will buy all of the products. By doing this, I have been able to stock up on at least a year's worth of supplies for a fraction of what it would have cost normally.
We now rent movies from the library, which are free. I get passes to the museum there also. This is a huge savings. If we want to treat ourselves to a movie, we go before noon. The ticket price is half off and we usually have the theatre all to ourselves. I pack our snacks and bring juiceboxes.
I also find I am no longer addicted to brand names as well. Did you know that Cains mayonnaise and the Market Basket brand are the same exact product, just different packaging? And it costs a fraction of the price. Laundry detergent works just as well if you only use half a capful rather than the full capful they suggest. I recycle my dryer sheets by putting them into bureau drawers and shoes. Everything smells great.
By making these small changes, I have been able to save more money than I ever thought possible. I find I spend more quality time with my son now. Instead of him asking me for the newest video game, he asked me for a picnic at the park. It's free and we have a blast.
It's the small changes that really shape your life in ways you never though possible.
Lynne from Lynn MA
Do you have a frugal story to share with the ThriftyFun community? Submit your essay here: https://www.thriftyfun.com/post_myfrugallife.ldml