May 10, 2007
0

found this helpful
My mom always had a "junk" drawer just like this. Anything that didn't have a home would wind up in the junk drawer: rubber bands, spare change, twist ties, random nails, screws, etc., old coupons. I can close my eyes and remember that distinctive smell right now.
Jess
By Nancy in Nokomis, FL (Guest Post)
May 10, 2007
0

found this helpful
Hi, Becky -- I have a (tongue-in-cheek) question: why would you have put an eyeball into that drawer for safekeeping in 1964? (:o)
May 10, 2007
0

found this helpful
Hey Nancy--As I remember, I think my Mom put it in there (it was one of those small "superballs" with an eye painted on it) because as I was playing with it, I knocked down one of her heirloom glass pieces on the shelf in the living room (not a good place to be testing out a superball!) and broke it. She put it in the drawer (I was only four and couldn't really reach the drawer) and I would pull a chair up when she was hanging out laundry just to bounce it a few times.
I guess I got bored with it after a while and it remained there forever. That's funny--I hadn't remembered that until you asked! Thanks for reminding me how mischievous I was--LOL!! I think I'll look next time I'm home and see if it's still there--haha.
Becky
By Ellie (Guest Post)
May 10, 2007
0

found this helpful
I just love your story! When my children were little we had similar which they called the 'everything' drawer. Now they're adults with their own homes, but I still have my 'throw it in there drawer." More than one actually!
May 10, 2007
0

found this helpful
This really brings back the memories! We had a "junk" drawer growing up. It had tons of stuff in there! It used to get stuck and the stuff would fall out from behind and under the sink when it was too full.
I remember she would put "prizes" from cereal, cracker jack, and such in there for safe keeping until there was enough to "go around" between my brothers and I. You could always find a spare screw, saftey pin, or roll of tape in there. Thanks for the memories!
May 11, 2007
0

found this helpful
I truly enjoyed your story, thanks for sharing!
May 11, 2007
0

found this helpful
OH MY GOSH ! TO FUNNY. I LOVED YOUR STORY
I LIKE EVERYONE ELSE HAVE AT LEAST 1 "JUNK" DRAWER USUALLY 2
IT'S ALL THE JUNK THAT I JUST KNOW I WILL NEED SOMEDAY
THANKS FOR THE LAUGH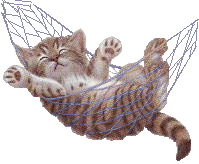 By Brenda (Guest Post)
September 25, 2007
0

found this helpful
I love that story! I have a drawer just like that!
Funny...It must be a regional thing, being that I live not far from your home town, Lol!

September 27, 2007
0

found this helpful
Wow, I haven't thought of a name for my drawer, as I already have the junk drawer. I throw my lids, twisties and produce bags in another drawer for food related things. I used my old sturdy lids for baby plates, being the right size!
October 7, 2007
0

found this helpful
My Mamaw had a drawer that sounded like your Mom's "lid drawer", although we never named it. It had nearly the same items identically, bag ties, rubber bands, jar lids. My Mamaw saved would reuse pieces of "tin foil" a million times it appeared (just wash it, fold it & reuse whenever possible). When Mamaw moved in with us, Mom & my Uncle, her brother, had the chore of going thru & tossing out everything. My Mom would mutter everytime, under her breath, she came across another rubber band, bread or bag tie, paper clip, piece of raggedy tin foil, jar lid, etc. LOL! Thanks for the memories. Today would have been Mamaw's birthday, she's been gone 21 years now. Thanks again for the memories.
By Michelle L. (Guest Post)
January 13, 2009
0

found this helpful
My grandmother had the same lid drawer you had while growing up, tinfoil and ALL! Are you sure we aren't related? I do live in the South afterall! lol This sure brought back some sweet memories for me.
November 26, 2009
0

found this helpful
Our "Lid drawer" was called the furnow drawer "put it in there for now we might need it later". And we always could find what ever we needed.
December 30, 2009
0

found this helpful
I call it my junk drawer. As you said you can find anything in there going back to the 60's. My mom had one too. Must be heridity or in the genes.
December 30, 2009
0

found this helpful
Lid drawers are what brings the whole planet together. I'll bet they exist all over the world! Thank you for the laugh and the memories, and I also have a few lid drawers, here in Canada!
October 8, 2014
0

found this helpful
Don't remind me! I have several carrier bags hanging around which contain the contents of old 'lid drawers' emptied when we moved house. It's not junk - I would chuck it if it was! (The larger version of a lid drawer is the garage.) :)