Whether from a spill or engine leak, motor oil stains on concrete can be a cleaning challenge. This is a guide about cleaning motor oil stains from concrete.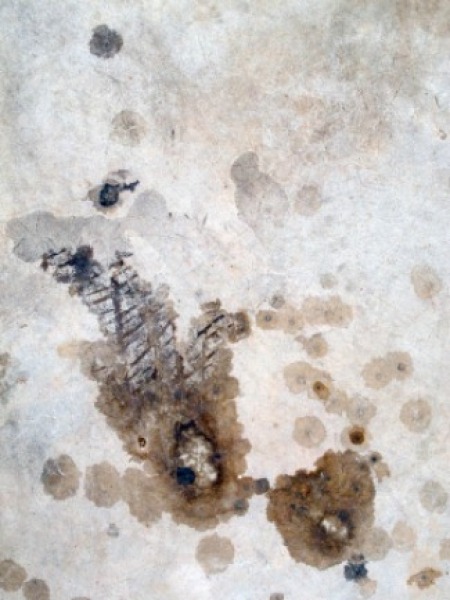 By bill 1
How do you clean oil from concrete?

Bill
---
Most Recent Answer
September 25, 2009
Best product for this is called Eximo. My local Safeway Gas Station uses and sells this stuff - just a powder you sprinkle on the oil stains that makes them dissapear.
---
How do I remove a car oil stain on a cement driveway?
By Peggy B from Philadelphia, PA
---
Most Recent Answer
By remodeling 3 Flag
October 20, 2010
"Behr" Cleaner/Degreaser sold Home Depot best ever, removes anything off the driveway, sold in silver bottle/green label, strong stuff will eat your hands but not your driveway, you will need rubber gloves, light scrubbing with a bristle brush. Try diluting but I use full strength. Great Stuff!
---
How do I remove motor oil from my concrete porch? My son left a bag of motor oil on the porch, not realizing that the bag was leaking, and the spot is about 12 by 12 inches.

Mary from Langhorne, PA
---
Most Recent Answer
By guest (Guest Post) Flag
October 2, 2008
I used a product called Eximo concrete cleaner - I just sweeped it on, and within a week the entire stain was gone!
P.S. The product claims to be a "GREEN" alternative to other methods out there!
---
By Monica 296 58
To clean old grease from concrete, saturate first with paint thinner or engine degreaser, then use the kitty litter or corn starch treatment. Sprinkle corn starch or kitty litter over the area and sweep up after the oil is absorbed.
By duckie-do from Cortez, CO
By Alex 1
How can I remove a bad oil stain from my concrete patio floor?
By Alex from Surrey, England
---
Most Recent Answer
March 31, 2011
Use clay kitty litter, be generous, walk on to make contact, leave for how ever long it take.
---
How can I get oil stains off the concrete outside? My car leaked and I can't remove it.
By Keely
---
Most Recent Answer
By coville123 326 89 Flag
April 14, 2012
Try using cat litter on it.Then put baking soda and vinegar on it and scrub it.
By roxann 2
How do I remove peanut oil from concrete?
By Roxann from Chicago
---
Most Recent Answer
By gramaeieio 4 Flag
December 29, 2011
Pour some kitty litter on it and let it set overnight, then sweep or vaccum.
By davids_benny 2 1
I know some people have used kitty litter to clean up oil leaks. In my experience it's been worth investing in a full-out absorbent product, although I work with cars on a regular basis so I deal with a lot of oil leaks. Stuff like SpillFix works really well - actually cleans up the spill without making an even bigger mess first and even takes care of the oily after-effects that I'd normally have to scrub to clean!
Source: Personal experience
Clean oil stains from a concrete drive or garage by covering with mineral spirits and allowing to soak for thirty minutes to one hour. Scrub with a stiff brush, adding more mineral spirits if necessary. Wipe with toweling, wash with detergent, and rinse well.
By duckie-do from Cortez, CO