Whether from a spill or engine leak, motor oil stains on concrete can be a cleaning challenge. This is a guide about cleaning motor oil stains from concrete.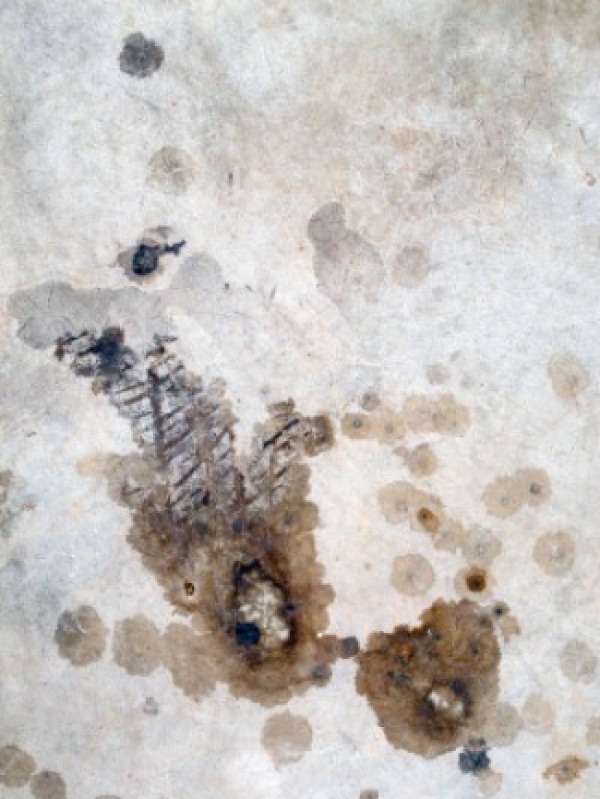 Filter

: All Articles
Sort

: Relevance
How do I remove a car oil stain on a cement driveway?
By Peggy B from Philadelphia, PA
October 16, 2010
0

found this helpful
Cover the oily spots with clay cat litter, which will soak up a lot of the oil. The rest will disappear over time as nature evaporates it. You could also mix some baking soda into the cat litter.
October 16, 2010
0

found this helpful
We use gasoline, lighter fluid or paint thinner and it removes oil stain very quickly after evaporation. Let us know what worked for you.
October 16, 2010
0

found this helpful
Cat litter is good to start with then buy some cheap detergent and pour on the stain, using a stiff broom to work it in. For discoloration separately use household bleach. My guys are always having to clean up, they drive up on my patio! So they know they have to clean up their messes.
October 20, 2010
0

found this helpful
"Behr" Cleaner/Degreaser sold Home Depot best ever, removes anything off the driveway, sold in silver bottle/green label, strong stuff will eat your hands but not your driveway, you will need rubber gloves, light scrubbing with a bristle brush. Try diluting but I use full strength. Great Stuff!
Read More Answers...
To clean old grease from concrete, saturate first with paint thinner or engine degreaser, then use the kitty litter or corn starch treatment. Sprinkle corn starch or kitty litter over the area and sweep up after the oil is absorbed.
By duckie-do from Cortez, CO
How do you clean oil from concrete?

Bill
April 9, 2008
0

found this helpful
Kitty litter is supposed to be good for absorbing oil from concrete and brick. Good luck and God bless you.
April 10, 2008
0

found this helpful
My neighbor has a concrete driveway and found that pouring some gasoline on the oil and scrubbing it has helped her to remove the oil. I myself never tried it so I am only passing along what I have heard. Hope it helps you out. Good Luck!
August 28, 2008
0

found this helpful
I just used Gunk concentrated powder on my concrete driveway minutes ago and I am more than happy with the results. The oil stain has lightened considerably and is not so noticeable. The oil spill was 24 hrs old.
September 25, 2009
0

found this helpful
Best product for this is called Eximo. My local Safeway Gas Station uses and sells this stuff - just a powder you sprinkle on the oil stains that makes them dissapear.
Read More Answers...
How do I remove motor oil from my concrete porch? My son left a bag of motor oil on the porch, not realizing that the bag was leaking, and the spot is about 12 by 12 inches.

Mary from Langhorne, PA
January 5, 2006
0

found this helpful
Try cat litter or TSP.
January 6, 2006
0

found this helpful
I've used kitty-litter, the granulated type. Cover the motor oil with a generous amount of the litter and leave overnight. The next day just sweep away. You may need to repeat the process.
January 11, 2006
0

found this helpful
Kitty Litter works great but if you want it out right away just rub the litter in the cement with your foot. This is what i do, cause i don't like oil on my drive way.
October 2, 2008
0

found this helpful
I used a product called Eximo concrete cleaner - I just sweeped it on, and within a week the entire stain was gone!
P.S. The product claims to be a "GREEN" alternative to other methods out there!
Read More Answers...
How can I remove a bad oil stain from my concrete patio floor?
By Alex from Surrey, England
March 30, 2011
0

found this helpful
I'm not sure you can remove the entire stain but here is how I cleaned my driveway where our car leaked oil.
Get a wide blade putty knife and scrape up whatever you can. Next, get some Pine Sol and pour it directly onto the stain. Scrub with a wire brush. Rinse with water and let dry. When the area is completely dry, you can spray some brake cleaner or carburetor cleaner on the area. You might be able to get the residue off with that and you can buy it at any auto supply store.
Home Depot and Lowe's also sell something that is supposed to work to get the stains off but we have never used it so I don't know if it works.
Hope this helps!
March 31, 2011
0

found this helpful
Use clay kitty litter, be generous, walk on to make contact, leave for how ever long it take.
How can I get oil stains off the concrete outside? My car leaked and I can't remove it.
By Keely
April 14, 2012
0

found this helpful
Try using cat litter on it.Then put baking soda and vinegar on it and scrub it.
How do I remove peanut oil from concrete?
By Roxann from Chicago
December 29, 2011
0

found this helpful
Pour some kitty litter on it and let it set overnight, then sweep or vaccum.
I know some people have used kitty litter to clean up oil leaks. In my experience it's been worth investing in a full-out absorbent product, although I work with cars on a regular basis so I deal with a lot of oil leaks. Stuff like SpillFix works really well - actually cleans up the spill without making an even bigger mess first and even takes care of the oily after-effects that I'd normally have to scrub to clean!
Source: Personal experience
Clean oil stains from a concrete drive or garage by covering with mineral spirits and allowing to soak for thirty minutes to one hour. Scrub with a stiff brush, adding more mineral spirits if necessary. Wipe with toweling, wash with detergent, and rinse well.

By duckie-do from Cortez, CO