Locating Free Tires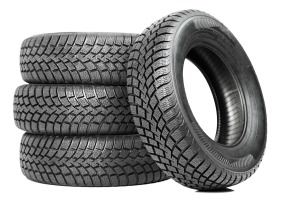 Save old tires from the landfill by putting them to a variety of uses around the home and yard. This is a guide about
locating free tires
.
Questions
Ask a QuestionHere are the questions asked by community members. Read on to see the answers provided by the ThriftyFun community or ask a new question.
I am after old tyres. If you want to get rid of any, I would be glad to take them off your hands. I recycle them in my garden.
By Richard c
I am looking for free size 14 tires 4 lug. Any suggestions?
May 16, 2017
0

found this helpful
Check your local Freecycle, NextDoor and Craiglist websites. You can also post that you're looking for them. You need to create accounts (free).
May 16, 2017
0

found this helpful
Put a want ad on Freecycle or Craigslist.
May 17, 2017
0

found this helpful
You can call some local tire spots and ask them if they have any. I don't see free tires often unless they're really worn but you can try Craigslist too!
May 18, 2017
0

found this helpful
I feel sure a lot of people would like free tires so I hope you know that you will probably need to post a reason why you cannot afford to buy the tires yourself.
Another thing - Tires are heavy and even if free, someone will probably need to pick them up. Do you plan to change the tires yourself? Not very many tire stores/shops will put used tires on a vehicle as some new laws have made the shops responsible if the tire is not safe.
If your reasons why you cannot afford to buy tires yourself is due to health or true financial need then you may be able to ask at your local church, Craigslist, Freecycle or check some of the local free food pantries and they may be able to give you a list of places in your area that does help people in need.
Where would be the best place for me to find old used tractor or truck tires free? I am not sure if this should go under crafts or gardening or other as I am using them for a few things.

Peggy from Endicott, NY
July 30, 2007
1

found this helpful
Just wanted to thank everyone for the great ideas. I will be trying them all. I have gone around the area and have been looking for a few Tractor Supplys and also a few places where we saw old tractor tires but it was the weekend and all was closed. This is a new week and yes i will be posting on FreeCycle too. Everyone cross your fingers for me.......and thanks loads. God Bless.....Peggs
By guest (Guest Post)
July 23, 2007
0

found this helpful
Try posting a WANTED to your local Freecycle group.
Also you could try calling up your local Tractor Supply or Farm Equipment Implement and ask for their advice. Just as farmers will eventually need new tires for their tractors, they usually do not keep the ones they no longer want, and the old ones end up unused at the place where the replacements were purchased.
Good luck!
By guest (Guest Post)
July 26, 2007
0

found this helpful
Check and see if your area has "freecycle" and if so join and post a "want". Of course with ours in Richmond we have to post "offers" first and then once we've given things then we can ask for things.
July 28, 2007
0

found this helpful
Check with someone with a farm. They might could supply you with more than you know what to do with! Good Luck!
May 7, 2010
0

found this helpful
Try Craigslist!
I am looking for free car tires even if it's just one. 195/65/15. I need it to last at least a week. Any suggestions?
December 5, 2016
0

found this helpful
Looking for 2004 toyota corolla tires and used rims. 3 sets...
March 23, 2014
0

found this helpful
I need 500 tires, standard sizes. I will pick them up.
By Jesper from Grass Valley
March 24, 2014
1

found this helpful
Try calling tire companies and/or put an add in craigslist in your surrounding towns, we actually have to pay to have them disposed of here.
Related Content