Remedies for Hair Damaged by Perm
If you want curly or wavy hair, getting a perm is the best way to do it. However, getting a perm can leave your hair damaged if not done right. This is a guide about remedies for hair damaged by perm.
Filter

: All Articles
Sort

: Relevance
I got a perm yesterday and my hair start falling out in clumps. When it's dry it doesn't fall out, but when it's wet it falls out. So what can I do, instead of cutting all of my hair off to help it grow back and stop from falling out? Please help.
July 23, 2016
0

found this helpful
Can someone please help me I had healthy 1 yr natural hair my girlfriend referred me to a perm called Mizani yesterday my hair is so damaged and came out in patches I'm still crying I can't stop don't no what to do or use do I cut it help or do I try to go bk natural somebody please help me
Read More Answers...
I got a perm about a week ago. After a few hours the curls dropped. I went back the next day and she said I probably slept on it funny. She noted she used a waving solution to try keep my hair soft. And, I felt like she was rushing through the rollers.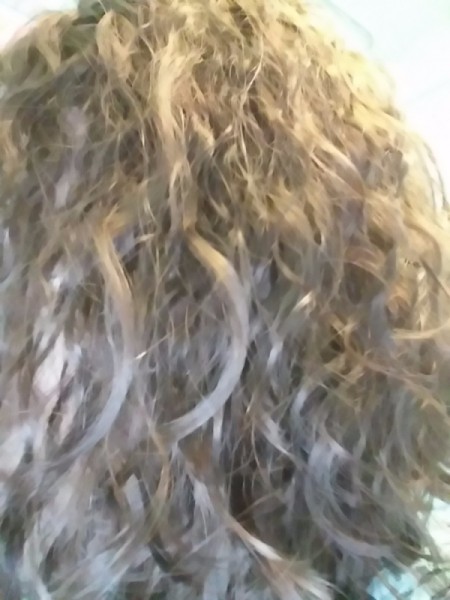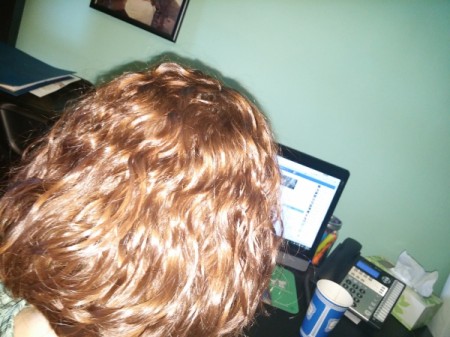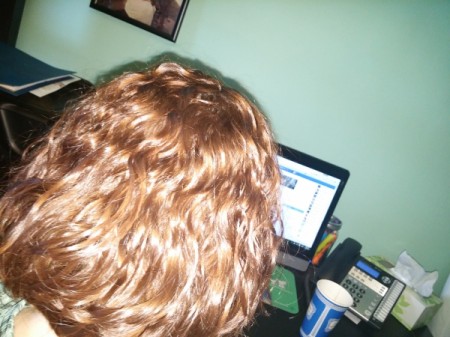 I have had my hair permed before and usually get nice curls. My hair was always longer and more processed than it is now. Half of the hair is wavy some of it is curly and the curly parts are too tight. I showed her a picture and she said because my hair wasn't layered it would not look like that. So 3 days later I got a cut to make sure it wasn't heavy. And the curls still don't stay.
I called her to re-perm and she said I need a cut and it will be fine. She will book me and charge me for cut only. When I told her I got one already and I am scared my hair will burn she said I should wait longer. She said she could re-do only the back because that's the part where half the shaft isn't curled.
I told her 1 side of my head is wavy. The other side is kinda curly. The curls are too tight and the back is half wavy half straight. She apologized and said she was an expert and was not sure why this happened. I told her I didn't think it was enough solution and she said no. It's short hair there was enough.
I feel like she is giving me too many excuses. I want her to fix it, which she will for free, but I am questioning her competence.
Should I trust her to re-do it or fight her for a refund to get it done elsewhere? I hate waiting because I am a doctor and need to look processional. But, I also don't want to be bald.
June 25, 2016
0

found this helpful
Hello. I had a curly perm but my problem is excessive shedding. ( i wish my problem was a curl drop. ) are my hair follicles permanently damaged? Will this continue until it all falls? Ive been so stressed! Regreting every day that i did this. Any expert advice from hair stylist appreciated
Read More Answers...
How can I repair damage done to my hair by a home perm? It is falling out in clumps. I have had it cut.
By Mary
February 17, 2014
0

found this helpful
Best Answer
Is your hair falling out or breaking off? Falling out would probably be due to an allergy from the product; breaking off (most likely at the roots) would be from over processing or burning the hair at the scalp - this has happened to me three times. I will not get another perm; I was just meant to have straight hair. I had to let mine grow out - a time consuming and embarassing process, especially when the stubs are about 1/4 inch long and sticking out everywhere.
Read More Answers...
How do I repair my badly damaged hair after a perm?
By Sarah
August 15, 2015
0

found this helpful
I have a bad perm. Frizzy. I go back to work Monday. After a summer off. I will try these methods tomorrow. Thank You, Vickie
Read More Answers...
I need advice for bleached and permed hair damage. I went for my every three month hair highlight when I decided to go blonde from brown. The stylist sold me some leave in keratin and chi oil and I went home. When I got home it looked orange. She said she had already used 6 solutions so we waited a week and did again.
I am a person that uses several different styling hair products and about three different shampoos are in my bathroom at any given time. Since it looked orange I bought some John Frieda lightening conditioner. I went back to stylist and she redid it saying we needed it one more time to fully lift.
The next time I went which was a month later for roots she said that if I wanted a perm at all this summer it had to be done that day because can't color over perm. I did this.
When she took off rods she started yelling at me that I had a film on hair from the lye in the Frieda or the shampoo choices I made and I may lose all my hair because of it. She gave me two clarifying masks to lift the film and olaplex treatment.
It is three days later and my hair won't dry for hours and feels like rubber at the roots and crown and complete straw everywhere else.
She told me that if I use any product but it's a 10 it will not work out for me.
I am on a very limited budget and paid her 160 so there is not a lot left. I did buy the 10 miracle mask and am getting coconut oil to try to sleep in.
Will my hair fall out? I am sick and scared. Oh yeah. She said that if we had done the bleach root instead of perm it would have fallen out for sure.
I just got a perm and it broke a lot of my hair off. How can I get my hair to grow quicker? I know stimulating the scalp works wonders, but why did my hair break off so badly? It has no color on it. I'm so confused on this. When I was younger I had color and a perm and now all the sudden I decided to get one and my hair breaks off all over my head. Please help I'm really embarrassed.
August 18, 2015
0

found this helpful
I agree with Dinah, go back to the salon and firmly request help. If this was a home perm, you might also go to a salon as they may have some remedies for you to help you deal with the damage. And as for making your hair grow faster, there is NOTHING you can do to make your hair grow faster. It grows about a 1/2 inch per month for most people. Massage your scalp if it feels good, but it will not result in faster hair growth any more than rubbing your feet will make you grow taller.
Read More Answers...
I had my first perm in September 2013 and loved it! However recently my hair has been falling out a lot more. I have noticed a lot of short hair where it has broken. This is like an inch long from my scalp and is along my parting so really sticks up! I hardly straighten my hair and try to leave it dry naturally as much as possible. I also try not to wash it too often, as this is when it usually falls out. I haven't coloured my hair for about 6 weeks so can't think what could be causing this.
Please help!
By Sophie
January 24, 2015
0

found this helpful
Give Pro Naturals a try.
Read More Answers...
I got my hair permed curly about two weeks ago and now my hair keeps falling out. What can I do to stop it from falling? I desperately need help!
By Melissa from Ottawa, ON
February 27, 2014
1

found this helpful
Best Answer
The first thing you should do is go back to the hairdresser. It sounds as if your hair has been burned by the perming solution. Is it falling out roots and all or is it just breaking off at the scalp? If the hairdresser is no help get a second opinion and also see your doctor.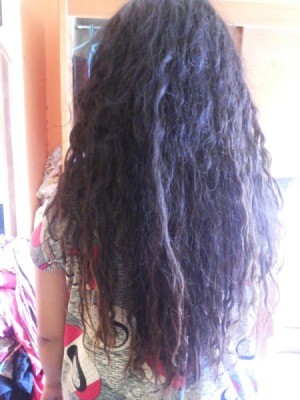 My hair was permanently straightened and I used to go for touch ups after every 3-4 inches of new hair growth. I continued this process for almost 3 and a half years, from early 2010 till late 2012, as straightening gave shine and softness to my naturally dry, rough, and wavy hair. In between these 3 years I even colored my hair magenta red from root to tip in streaks. The color has now taken the shade of honey brown and is still there for about 40% of my hair from the tip.
Since the year 2013 I did not do anything to my hair chemically; only some cuts twice or thrice. Now that the straightening and color have grown out half the way down and my natural hair had reached half the way from the root towards the tip, it has a shabby look. So I decided to perm my hair.
I permed my hair on February 16, 2015. After this perm my hair has become utterly rough, dry, frizzy, and messy and the colored tips are burnt. The perm has also gotten washed out from around 30% of my straightened hair with just the first wash. Though I am not experiencing any hair fall right now; I feel very embarrassed to go to work with such a state of my hair and I am not really liking this perm on my hair.
Please help me. It would be really kind if you can suggest something with which I can get my normal hair back as soon as possible or at least I can nourish my hair and restore some softness.
What I thought could be a possible remedy is that I iron my hair with a straightener just as a temporary setting and leave it for a day or two and then wash it. Will this help me to get rid of the perm? Or if you can suggest something to reverse the perm effect without damaging my hair any further.
Please help!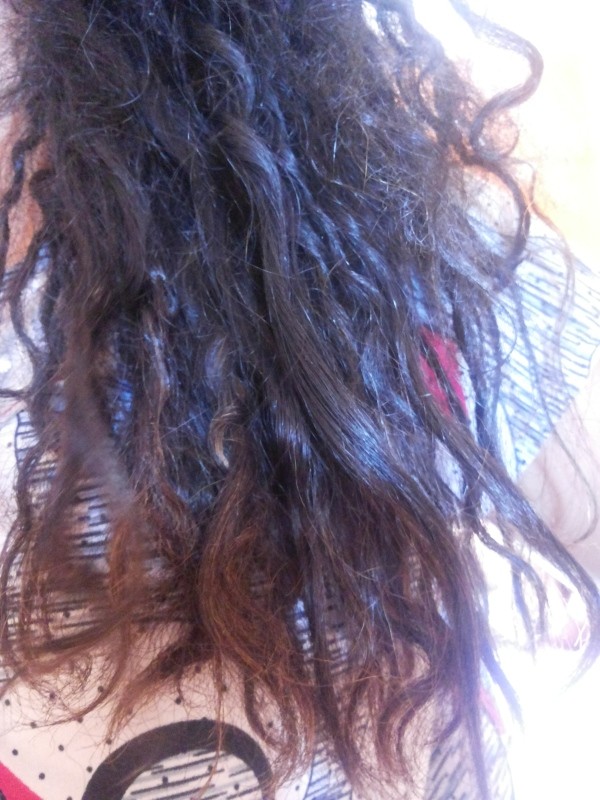 By Shabana
February 28, 2015
0

found this helpful
I have had extensive damage from a perm as you described. If you can find "Infusion" (usually found on the bottom shelves), I guarantee it will help. There are two or three (or more) Infusion products. Get the one for damaged hair. It won't clear it up immediately but you'll notice the difference right away. I've had to use it twice and I swear by it.
Read More Answers...
I had a perm about 6 months ago and the stylist left the lotion on too long. My scalp has been very very sore and as I have white hair my scalp looks very pink. Although my hair is not falling out it has gone very thin. Please help.
By H
February 15, 2015
0

found this helpful
If your scalp is still hurting 6 months after the perm, it is no longer the perm that is causing this. The initial aggravation may have been caused by the perm, but something else is continuing it. You need to see a doctor to find out what it is. Have you changed shampoos? Conditioners? Any other sort of hair treatment?
Read More Answers...
I got a perm yesterday and the operator either used too small of a rod or left the solution on too long. My white hair is a frizzy mess. I don't color my hair, so it is pretty healthy. I wanted a wash and wear perm, but this isn't it.
By Sandra C.
March 13, 2015
0

found this helpful
"Wash " your hair with only conditioner, no shampoo, it really works. A family member who has very curly natural hair always cleans her hair this way, and you will be amazed that it actually does leave you with "clean" hair, and in a more manageable condition, after one of those "bad" perms.
Read More Answers...
I bleached my hair 3 months ago and then dyed it 4 times after that, as my hair was looking yellow and I didn't like it at all. Then today I asked my aunt who is a hair dresser to perm my hair to make it curly, but after the 10 minutes that perm was left on my head, my long hair burnt. My hair didn't get dry after 6 hours so I had to use a dryer and straightener to make it look better as it totally looks like wool on my head.
It's horrible and I am so worried that my hair will start falling out and I will get bald. My hair is burnt in 0.4mm from my head. I can't even cut it short as then I can't even tie my hair and it would be more obvious and noticeable.
Please help me, I don't know what I can do. The only way I found was to cut my hair a little and use straightener to straighten my hair a little bit and tie it back. Is my hair going to fall out later?
By Sasha
August 14, 2014
0

found this helpful
Wow, that was way too much chemical exposure in a very short time. I hate to be the bearer of bad news but your hair is over-processed, and there's not much you can do to turn back from that kind of damage.
The only things you can do for now is have a keratin conditioning treatment, and keep moisture in your hair, with a moisturizing conditioner. Keep getting it trimmed frequently to get rid of the bad ends. Treat it gently, wear it in styles which won't use much tension or heat, such as a slightly loose ponytail or some sort of bun.
Even a tiny amount of a liquid hair oil will help as a styling aid. Minimize brushing, and no brushing while wet. Comb gently with a comb with fairly large teeth, and minimize combing while wet; finger detangle as much as possible. All that being said, even though your hair won't fall out from your scalp, it will likely break off between the new growth and the processed hair as it grows out.
Once there is enough breakage to make it look bad, go ahead and get a nice haircut to get rid of the damaged hair. All the tips I gave you will just help to keep your length on your head as long as possible, so you have time to accumulate some new growth, so your new cut won't have to be so short.
Next time you bleach your hair, if you plan to perm it, have the same stylist do both, as the stylist should know how far apart to space the chemical services. Alternately if you decide to just bleach your hair on your own and not get a perm, if it is too yellow go to a beauty supply and ask for a violet-based toner and tips how to use it: a violet-based toner will neutralize the yellow in one or two applications, without further damaging your hair-toners are meant to be used with bleached hair to alter the undertones without completely changing the color away from blonde. Good luck!
Information sources: 10 years of cosmetology career.
Read More Answers...
Early last year I put a perm in my hair. I didn't notice until after it was done that I had mixed two different strength perms in my hair (mild and super). The damage to my hair was devastating. When I washed it out my hair was like elastic and it was breaking off something terrible! After making the decision to just cut it off and hope for the best it has grown back it just hasn't been the same since. I'm using two perm repair deep conditioners in my hair, not using heat on my hair, and I've been taking vitamins such as biotin for the health of my hair.
I know it requires patience seeing as it was a botched perm job, but my question is, will my hair ever return to it's natural grade before I permed it? Is your hair ever the same after a perm?
By s.r
February 5, 2015
0

found this helpful
I agree with the other responder. As a former cosmetologist, I can verify that until all the damaged hair has been cut away, it will not be the same. Until your new growth has reached a length you are comfortable cutting to, conditioning does help, but be careful not to over condition.
A reconstructing conditioner once per month, a perm repair conditioner every 2 weeks, a regular moisturizing conditioner the rest of the time. There is actually such a thing as over conditioning. It won't make much difference one way or the other on the perm-burned ends, but could be why your new growth feels different to you. Taking the vitamins is always a good idea, damage or not.
Another good point was brought up-the difference you feel in the new growth is likely unrelated to the perm damage, as the hair that was unformed inside your scalp can suffer no lasting effect from what was applied to hair you already have. The only way the new growth would be affected from the perm is if you also suffered a chemical burn on your scalp, and I doubt you did, because you would have run to a doctor by now.
Another possibility is that the difference in the damaged hair and new growth is so great that the new growth feels odd. One more thing, until you have enough new growth to cut off all damaged ends, trim frequently: 1/8 inch a week, in other words just the very ends, will minimize damage traveling up the hair shaft without cutting off more than what grows out. So you won't see more length, but you will see a lot less damage than if you didn't trim frequently. Good luck!
Read More Answers...
I permed my hair 2 weeks ago and it's falling out really badly. Is there anything to use on my hair so it won't all fall out? I've deep conditioned and used a hot oil treatment, but it just keeps shedding.
© 1997-2016 by Cumuli, Inc. All Rights Reserved. Published by
ThriftyFun
.
Page
generated on July 25, 2016 at 8:05:43 AM on 10.0.2.59 in 1 seconds. Use of this web site constitutes acceptance of ThriftyFun's
Disclaimer
and
Privacy Policy
. If you have any problems or suggestions feel free to
Contact Us
.