Nail polish can be difficult to remove from carpet, especially if it has already dried. Check out these tips for getting the nail polish stain out. This is a guide about removing nail polish from carpet.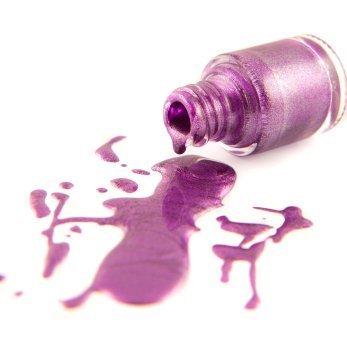 I spilled dark wine fingernail polish on my light bedroom carpet. Panic! I grabbed polish remover and poured on it and rubbed with a rag and made a worse mess. By now it was almost dry. Help! Someone said to use Windex of all things. I had an off brand window cleaner, but tried it and in a couple of minutes the carpet was like new. I didn't think it would work, but it did. Remember this just in case.
By Diane H. from Louisville, TN
By Sandy F. 1 3
I hope this helps, I knocked over a container of nail polishes onto my light blue bedroom carpet. Needless to say some of them broke, hot pinks, lime greens, etc. After I blotted up what I could with a napkin, I used a bottle of liquid hairspray, a brush, and after scrubbing a bit it came out in no time. Be generous with the hairspray, I literally poured it on. Any kind will do.
How do I remove dark blue nail polish that spilled all over my beige Berber carpet?

Marquita

---
Most Recent Answer
December 7, 2010
I just spilled teal blue in my bedroom carpet. I jumped up and ran into my bathroom to get every cleaning product. Nothing worked. Then I jumped on my lap top and typed it up on ask.com and saw to use nail polish remover which I have very little of. Too my surprise I read a blog where someone used windex and it worked better. It all came out! Yes. It works better than nail polish remover!
---
Darling great grandsons spilled nail polish on Mommy's new microfiber couch, also on nylon carpet. What can she do to remove it?
By Mimaw Shirley
---
Most Recent Answer
By Carolyn H. 1 Flag
September 22, 2015
How to remove the nail polish from carpets
How do you get nail polish out of carpet?
By Nancy from Bluffton, IN
---
Most Recent Answer
By Doodlebug_di 3 Flag
June 13, 2011
I have not tackled a problem like this but perhaps maybe, the use of acetone would be the way.. But be sure to test on an out of sight, never to be seen place to check that the acetone will not melt the fabric.
By Maria 1
How do I remove dry blue fingernail polish from tan carpet?
By Maria from Salem, OR
---
Most Recent Answer
March 30, 2011
My daughter spilled red nail polish on light blue carpet a couple years ago. We went to the store and bought acetone nail polish remover. I'd test an area before doing this.
We poured the acetone on the spot (it was a big spot) or you could pout it onto an old, clean rag. DAB it, don't rub it in. You will have to use a lot of rags. It took about an hour to get the entire stain out, but after the carpet dried, you couldn't tell anything had been spilled on it.
The top broke off of a hot pink nail polish and spilled on my light blue carpet. What should I do:( ?
By S.M.
My daughter dropped a bottle of red nail polish on my tile floor and I can't get it out of the grout spaces. It also spilled on the carpeted stairs so it's also on the carpet. What can I use to remove the nail polish?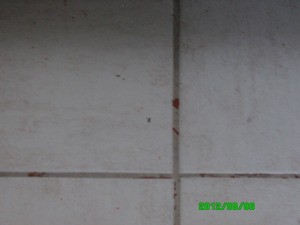 By Cheryl from Chatsworth, CA
What is the best way of cleaning red nail polish from carpet?
By Kathie
Last night a bottle fell off the dresser hit the floor and busted. It was late I didn't know anything to do, so today I tried nail polish remover and glass cleaner. So far I'm having no luck getting out the stain, does anyone have any suggestions?
By Becky
How can you get different nail polish colors off of carpet? The carpet is light brown.
By Joey K.