Displaying Collectibles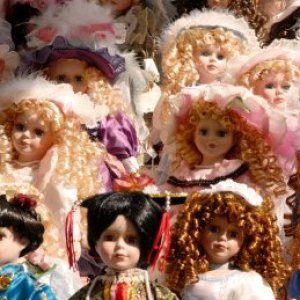 Many times the best way to enjoy your collectibles is to display them. It is important to find the proper way to display them so that they are safe. This is a guide about displaying collections.
Solutions
Share on ThriftyFunThis guide contains the following solutions. Have something to add? Please share your solution!
My husband has been a part of a mission team to Iceland for four years. He has brought home some beautiful tokens, which are memories of the trip. I arranged a shelf in my curio cabinet as a memory shelf of his trips to Iceland.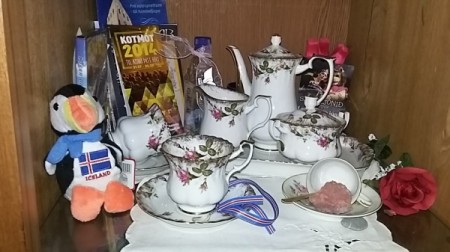 A stuffed Puffin bird, a beautiful Polish tea set, a DVD which was distributed in this city were they ministered which was called Jesus, lava rock, a water bottle from that country, pamphlets from the different events during the mission trip.
It is a special shelf and it also has a legacy of my husband's passion for missions
April 8, 2017
0

found this helpful
What a lovely tribute. Undoubtedly memories of sharing your beliefs with others. I love the Jesus film also.
Thanks for sharing your memory and legacy shelf with us.
Betty
After I take all my Christmas decorations down, everything looks so bare. I try to redecorate a little different and more exciting. Winter is boring, I need to get a spark going in me.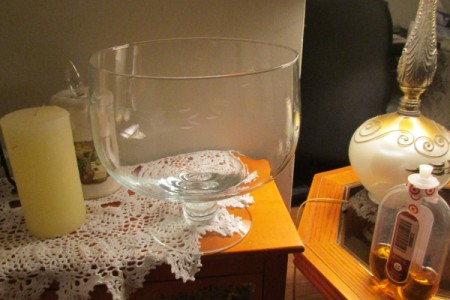 I just took a beautiful large crystal bowl that I use in my dining room usually just filled with potpouri, and decided to fill it with a few handfuls of stones and sea glass.
Then I took one of my many little collections; my porcelain clowns, stood them around in the stones, then I put the battery operated tea lights in-between. It looks so pretty when I turn out the lights.
I may change this from time to time with other collections I have such as angels, doll figurines, etc. You can use your imagination and any type of clear shape bowl or tray.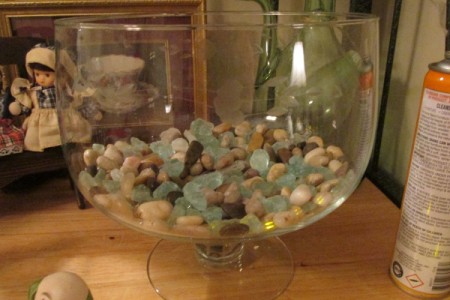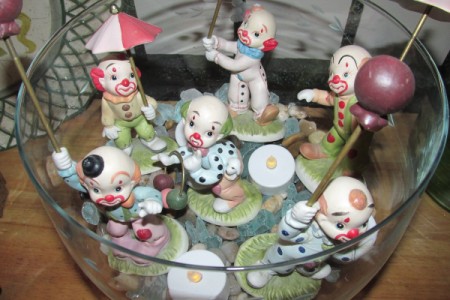 January 9, 2017
0

found this helpful
Cute whimsical display. After I remove my Christmas tablescape, I place on my dining room table a.m. bowl that has gold trim around the edge and inside his gold snowflakes, I filled the bowl half way up with salt to resemble snow and I have a crystal snowman with ice skates on. I placed clear flat marbles around this salt to look like ice . The snowman ice skater bowl sits on a blue round glass platter, it is,flanked by a snowman candle and a tea light snowman candle.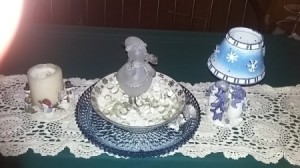 Read More Comments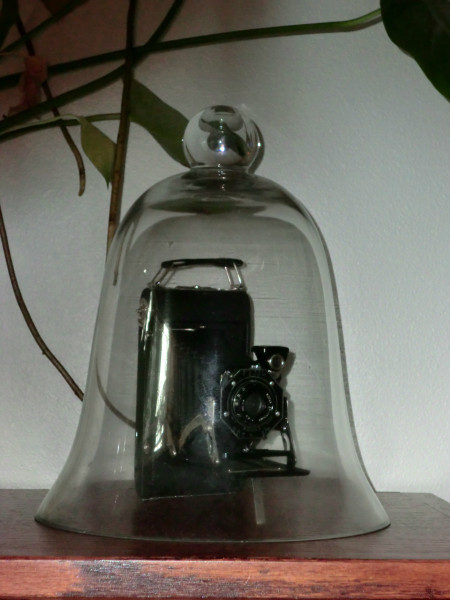 I have an old camera that I really enjoyed having out on a shelf, but it was always so dusty. I found a cloche at the store that fit perfectly over it. Now I don't have to worry about damaging the camera when trying to dust it.
Read More...
I am finally able to display most of my snail collection. But I still have to be conservative with my space. So, I put my spices on a nice lazy susan and used the little stackable shelf unit for my snails.
Read More...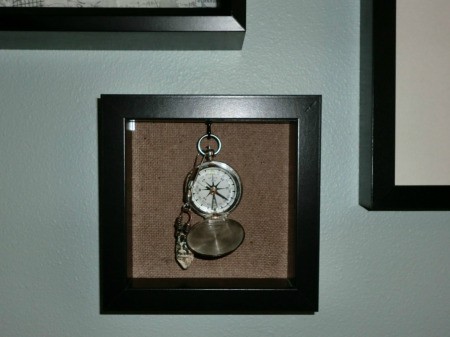 My husband wanted to display a compass given to him by his stepdad. I found a small shadowbox frame and removed the glass. I attached a small cup hook to the top and painted it with black nail polish to make it less visible.
Read More...
Collectables need to be shown and not stored away. It seems a shame to collect something we love and not show it. Displaying them is a way to say "this is what I love and this is what makes me, me".
Read More...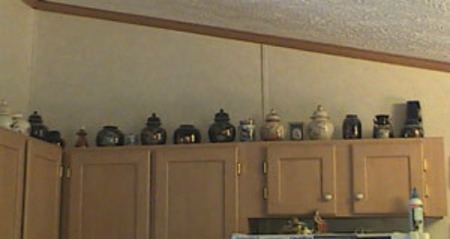 My kitchen cabinets don't set against the ceiling so I use this space to display my ginger jar collection, or I will put a flower swag on top and let the flowers hang down.
Read More...
I have collected tiny, little shallow bowls for years. They are so cute. I put them out on my dresser in my bedroom and use them for my earrings, bracelets, and necklaces. Now I can enjoy both the little bowls and my displayed jewels!
Read More...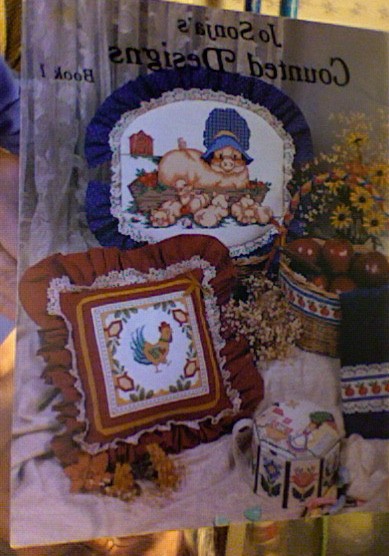 Sell them as quickly as possible or donate them to a museum where you can go look at them when you want and take an in-kind tax write-off. They are usually dust catchers.
Read More...
Questions
Ask a QuestionHere are the questions asked by community members. Read on to see the answers provided by the ThriftyFun community or ask a new question.
February 4, 2017
0

found this helpful
A jewelry holder with clear pockets would be a great way to display.
February 5, 2017
0

found this helpful
You could mount any of these multiple small items in a shadow box style picture frame. Just make a base of maybe felt and put in the box frame and hang.
February 8, 2017
0

found this helpful
Foam always works well just cover with nice thin material and push the pins or pennies into it.
Read More Answers
I'm a huge "I Love Lucy" Fan, and I'm an avid collector of her items varying from Barbies still in mint condition in their box, to watches, to a marble with her face on it!
I currently live in a small apartment, but would still love to show case my collection around my place. As of right now, they are taking up a great deal of space and are currently in storage. How can I show case these items in such a small space?
By Jaci from MO
April 1, 2011
0

found this helpful
I also am limited to space. I had my son and husband put up shelves about a foot from the ceiling all around the room. it worked out great for all my collectables, and left the rest of my space for everyday living.
April 2, 2011
0

found this helpful
jaci, What a coincidence! I am also an I Love Lucy fan and have a huge collection of stuff. I have a samll house, but one room is used for a computer/dining room. It is decorated with all my Lucy things. I even have a Little Ricky Doll from the 50,s and comic books and magazines in binders and book cases. The walls are covered with pictues of Lucy and Ricky too. Nice to meet a fellow fan!
April 3, 2011
0

found this helpful
You could also just display a few at a time and change them out every couple of months or so.
Related Content