Previously House Trained Dog Peeing Indoors
Your dog could be reacting to changes in the household or possibly have a health problem. This guide is about previously house trained dog peeing indoors.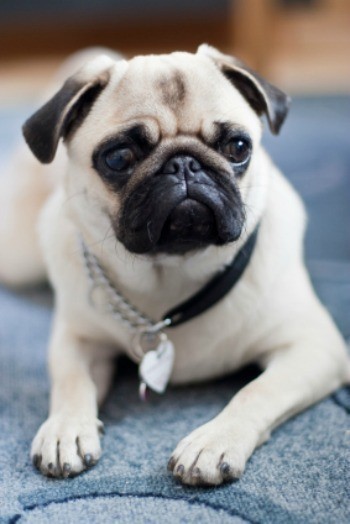 Filter

: All Articles
Sort

: Relevance
I have a 6 month old Havanese Bichon Multeshipoo, he is potty trained. He is getting neutered in a few weeks, but all of a sudden he started peeing on the furniture, he just walks up and lifts a leg. He does it at my in law's house too. I try and follow him to say no, but sometimes I don't catch him on time. We have had him since he was 8 weeks old and he was doing so well with potty training. I'm not sure how to make him stop. I usually just say "no bad boy no pee pee" and I carry him outside. He knows I am upset and sits there really cute looking at me confused! What should I do so he understands?
My grandson who was born 5-1-2016 and his mum live with me. My dog has never peed in the house before, yet for 2 weeks now she keeps peeing on her bedding and just a few days ago peed on my daughter's bed. I don't know what to do.
May 31, 2016
0

found this helpful
My yorkie and I moved into a new place, he's two years old.And there are two female dogs in the home..Why is he pee ing and pooping
Read More Answers...
My Lulu, a Japanese Spritz is potty trained and recently has been pooping and peeing sometimes at home. We bought her 3 weeks ago and she recently started sneezing and peeing inside. What should I do?
By Diana from Ghazieh, Lebanon
February 18, 2015
0

found this helpful
Best Answer
Potty training is not complete until a dog is about a year old. Keep working with her and I am sure she will improve. Take her to the Vet to check out the sneezing. Make sure she has had her vaccinations.
Read More Answers...
I have 2 Pit breed dogs. One is female and is over 9yrs old and the other is a male and he is 4 yrs old. They both are spaded and neutered. Both have been house trained. We have recently moved to a new house 6 months ago. My 4yr old male Pit has just recently started peeing in front of the back door where he goes outside. He dribbles with pee until he reaches the door and usually has 2 puddles of pee on the floor. He also starts barking which wakes us up at 4 am during these 2 episodes.
I am at home during the day so they both get let out and have plenty time to empty their bladders. He is drinking water excessively that we have noticed because the water bowl is completely empty in the am. After he is let out in the am he goes straight to the water bowl to drink a lot of water. I plan to take him to vet because I have never had any issues like this before. The only thing different in his routine was that I had taken him to the vet to get bathed about 5 days ago because he weighs 117lbs. He is terrified of water and is a big baby, so it's hard to bath him. Please help with any suggestions. Thank you.
June 3, 2016
0

found this helpful
My 11 year old staffy had the same problem peeing all the time and drinking loads and she was diagnosed last year with cushings disease.
Read More Answers...
My dog, Yogi, is 3 yrs old. He has been with me since he was 1 and a half. Although we bring him outdoors 3 times a day he is still peeing in the house randomly. Please help with some possible solutions, as I fear my hubby is getting fed up with his actions and I'm afraid he wants to give him up for adoption. I would hate to see this happen.
By Alicia
March 3, 2015
0

found this helpful
Best Answer
There can be many reasons why Yogi has trouble keeping his urination needs to your schedule. He may have a medical problem that results in his inability to hold his urine. Take your dog to your vet to rule out any medical issues. You vet can also help you with suggestions to help you help Yogi. If possible, you might consider a "doggie door" to allow Yogi to go outside when he needs to pee.
Read More Answers...
I have a 4 year old track rescued Greyhound. She has been a challenge since we got her (her sister is fine). For about 8 months she did really well, then recently started peeing in the house on occasion again. We have a neighbor coming in to let both dogs out midday, and we limit the water intake, yet 3 times this month she peed. It is in the same spot all the time even though we use Nature's Miracle to clean it up. It is not a medical issue, and seems to happen if we are home after 6pm. Is she afraid of the dark? We are getting frustrated trying to figure out what she is thinking. Any thoughts?
By Sally from Allentown, PA
December 5, 2012
0

found this helpful
Our 5 year old labrador started peeing in the kitchen floor 6 weeks after we moved house. She does it in one particular spot and only if the kitchen door is left opened over night. Her bed is in the kitchen.
It is annoying and it feels as she is doing it out of spite. I understand, many people would say "just keep kitchen doors closed", but it is stupid if kitchen gets puddle every night if the door wasn't closed!
After reading all the posts above I still cannot come up with a solution and feel our dear lovely doggy is trying to make a point that we can't understand...(( Please help!
Read More Answers...
My fiance and I have three dogs; a Boxer, and two Yorkies from different parents. Our oldest Yorkie's name is Lexi. The younger is Chloe. We got both of them when they were close to six weeks, Lexi is 1 1/2 years old and Chloe is almost 1. When we first got Lexi we house trained her, and then when we got Chloe we house trained her. Lexi was already trained when we got Chloe. Recently they have been making messes in the house at night when we are asleep. Is there a way to train them to wake me up at night if they need to go out?
Now they have been relieving themselves at other times of day when we are home. During the day when we are at work, they all stay outside. We are getting so frustrated and don't know what to do anymore. We discipline them by putting their nose by the spot and tapping them on the nose and saying "NO". Are we doing something wrong with this? Is there another way to discipline them that would be better?
By Brittany
April 16, 2014
0

found this helpful
Best Answer
The nose in the puddle training method has been pretty much debunked. If you do not catch a dog within 10 seconds and correct it, it does not have any idea what you are getting at. Check this website for ideas. It is a common problem. Good luck.
Read More Answers...
We (Tessa and I) have recently moved to Florida with my sister-in-law and their Beagle-Lab mix dog. My 4 year old Lab is peeing a significant amount of urine in the dining area lately, even when we are in the house! She has plenty of opportunity to go outside, has no issues with the other dog, no issues with potty training, and goes on daily walks. Any suggestions?

By Jennifer
January 4, 2012
0

found this helpful
Best Answer
Have you taken her to the vet? Usually when they do things they know you don't like, it's because they can't help it. How does she act when you find it or see her at it? Does she look ashamed? When my lab was doing this, she had an infection. Before doing anything else, I would have her checked out there.
As a side note, labs are known to be spirited and (I called mine psycho) spiteful. She might be jealous of the new dog and angry that now she's sharing attention with another dog. She chewed up my stuff when she thought I was slighting her. In that case, it's best to continue to reinforce that it is bad behavior so she knows you're unhappy with her when she does it. Eventually, she'll pick you over that.
Read More Answers...
I have a 3 year old lab and and 1 year old Catahoula. Both are fully housebroken and have been for quite some time. Every day when I get home from work I immediately let them both out to use the bathroom and then run around and play together a while. When I was training them I would take them out on a leash and make them pee and poop before I would let them off to play so they know the order of how things need to work. Yesterday, about 30 minutes after I let them back in my Lab starting peeing on the floor. I stopped him and made him go outside to finish. He came back in and 30 minutes later did it again.
Tonight my husband and I were on one side of the house and both of our dogs were in the dining room laying on their beds. My husband walks into the room and again my Lab was peeing all over the floor. We get that cleaned and our Catahoula follows us to the bedroom jumps on the bed and pees all over it. It's large amounts of pee. They haven't been drinking more water than usual and I let them out to go out the same number of times as usual. What could be wrong?
By Jess B
March 31, 2013
0

found this helpful
My female greyhound age 12 started peeing on the dog beds in my house. Later I found out she had a cancer tumor growing in her abdomen. The poor thing was trying to let me know how she felt. Take the dog to the vet for a professional opinion.
Read More Answers...
My 2 year old dog, a Beagle/Patterdale cross, has just started whinning and uncontrollably weeing in the house. He's house trained and knows he's done wrong and goes to his bed straight away. His whinning is constant at the moment. He doesn't seem to be in any pain. My mum has a female Border Collie which he sees roughly once a week. She is in heat now and he's seen her once, but he hasn't seen her in a week. Could this be the reason? He's never behaved like this any other time she's been in heat. He also will sniff me and my girlfriend for an hour after we have been to my mum's.
January 20, 2016
0

found this helpful
I don't think it would be the dog in heat, unless he were exposed to her more. You really need to see a Vet right away. Dogs are very good at hiding their pain from us, it is part of their preservation instinct. If another animal sees them looking sick they may become prey. Your dog may be in a lot more pain than you realize.
I have a Cain Corso Pit Bull mix and he just had his first litter of puppies. Now he is peeing all over the house. Any idea how I can get him to stop?
December 24, 2015
0

found this helpful
Your dog is nervous about possible intruders harming the puppies. This is symptomatic of a bigger issue: He doesn't trust you as pack leader.
When you have a large breed dog such as a Cane Corso or Pit Bull you must absolutely be the pack leader. The last thing you want is this dog taking control of situations in his own way. This could end in tragedy. If he pees as a territorial behavior he can bite or attack as a territorial behavior.
Get started pack leader training immediately. Here are some links to get you started:
https://www.cesarsway.com/dog-psych ... /pack-leader/how-to-be-a-pack-leader
I have a 4yr old Border Terrier who has started peeing in the house at night. I put her back in her crate last night and she peed in there also.
By Pat W.
February 26, 2014
0

found this helpful
Best Answer
Sounds like a possible bladder infection or kidney problem. A Vet will be able to tell you.
My dog has suddenly started peeing all over the house. Could this be due to the cat being in heat? He is not marking; it's a lot of pee. I had him checked by a vet; it is not medical.
By P L
February 24, 2014
0

found this helpful
Best Answer
I don't think it would be the cat. I think you need a 2nd opinion. Unless your dog is quite old I think this is a medical problem. Could be a bladder infection, and it could be diabetes (which is not hard to treat). Find a new Vet.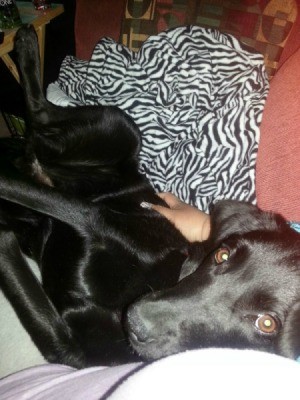 Can steroids and antibiotics cause my dog to pee more often? My sweet girl Athena is a Lab mix, she just got back from the vet, she had an ear infection. Well since then she has been less active, constantly eating, and always wanting to go outside and pee. And I used to be able to leave her for 4-6hrs (working) by herself in my house. Now she can't hold it; is it because of the steroids and antibiotics that are messing with her? Or is it a more serious problem?
By Leonor J.
Read More Answers...
© 1997-2016 by Cumuli, Inc. All Rights Reserved. Published by
ThriftyFun
.
Page
generated on July 27, 2016 at 9:04:16 PM on 10.0.1.222 in 908 msecs. Use of this web site constitutes acceptance of ThriftyFun's
Disclaimer
and
Privacy Policy
. If you have any problems or suggestions feel free to
Contact Us
.