I have a cat who needs to see a vet. I can't afford one for her to see, but fear that if she doesn't see one soon, she can meet her demise.
She is about 8 years old, still seemingly healthy, very happy, and very lovable. My main thing is that she is vomiting mostly everyday. We take food away for 24 hours, she stops. We give it back to her, it starts up again.
Who would do the exam and help her out for little or no cost? I am very much in fear for her. I would appreciate any help anyone who knows anything could offer. Thank you very much.
By LP81 from Indy, IN
Ad
---
Recent Answers
Here are the recent answer to this question.

11/04/2012
I have the same problem, though I managed to borrow the money for an office visit. My cat who was a stray, I took her and her two 6 week old kittens in which she deposited on my doorstep 2 months ago.

The kittens are doing fine, but starting yesterday the mother is throwing up every time she eats. Now she won't eat. Plus she's had diarrhea. I am going to take her to the vet tomorrow, but my concern is I won't be able to afford the treatment if it's anything serious.

That only leaves two options to me. Euthanisa which I probably can't afford either, or just taking her home and watching her waste away and die. I am so stressed and upset. I am a woman fighting cancer and this is not good for me. I feel for all you others that have the same problem.

By Elel06/16/2011
My kitty did the same thing and come to find out she had a tumor and it had gone all over her, she would eat and throw up. Try to get help for her as soon as you can.

By Lizzyanny [9]09/03/2010
Some cats gorge (overeat) and this causes them to vomit. Try small feedings throughout the day and see if that helps. Gorgers are really bad if they are fed "free choice" (food available at all times). You may also want look into raw feeding. There is good information on the internet and it is less expensive. Many cats who have constant indigestion clear up with raw feeding.

By Judy = Oklahoma [58]09/03/2010
Does she vomit shortly after she eats, or at other times? Is it liquid,cat food, hair balls or what? What kind of food does she get,is it dry or wet & what brand?

It could be hair balls like suggested. We had 1 cat that had major constipation problems & the other would cough & throw up. We began giving them Iams hair ball remedy dry food(I think it's a pink bag) & that solved the problem.
Could be the food too. If you give her dry food, look at the ingredients-if the 1st ingredient is corn,get her something else tht has meat(like chicken) as the 1st ingredient-the other stuff is bad for them.

My old kitty for years, has had an occasional problem with throwing up shortly after eating. I don't know why, except maybe he eats too fast then drinks a bunch of water, but he'll eat & within 20 min or so he'll throw everything up.

By Dana09/02/2010
Many many times when cats vomit is is due either to hairballs, or the food they are eating. Hairball stuff is cheap, comes in a tube and is about $5. For the food, change up to a very expensive high quality one. Try the smaller 5# bags first, to see, but usually this will do the trick. Most cat foods are garbage, and the cats puke all the time. I buy 100# of cat food a week (neighbors dumped cats and I am stuck with the bills, and can only afford to spay so many at a time, ridiculous.) Anyways, I can not afford the best stuff for all these cats, and sometimes I do buy the cheapo to get me through, but they usually start puking again.

Right now, for some reason, Red Flannel brand is doing a great job for these cats. I believe it is a by product of Purina, says made for PMI nutrition, but anyways, this one is cheap, $16 for 20#, and works well. But I have kittens here I am trying to tame and place, and needed the best possible for them, so no diarrhea or puking. So choked and spent $33 for a bag of Solid Gold, this stuff is fabulous! Whenever I have a sick kitty, that is the food I buy, expensive but still cheaper than a vet bill.

Last, you can shop around for vets and find out who helps people who do not have enough funds right now. There are some out there, just have to call, make connections and find the right one.

I wish you and kitty the very best!

Dana
Questions
Here are questions related to Low-Cost Veterinary Care.
My kitten may have a broken leg. I don't have hardly any money due to taking care of family member. I need some humane advice on how I can get help for my kitten.
By Kim
---
Most Recent Answer

By Kat [7]10/26/2012
Contact your local humane society and ASPCA, maybe even local shelters-if there is low cost care available they will be able to tell you where. Years ago I was adopted by a kitten, and was pretty low-income. Couldn't turn my back on my kitty so I called around and at the time there was a local clinic that charged fees on a sliding scale (income based). I was able to keep him healthy and even get him fixed for a small amount. Best wishes and hugs for your kitty!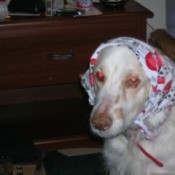 I have a dog that I have had for 11 years. She has a problem with her bladder. She needs to pee all the time and sometimes has blood in it. I am looking for a vet that is in my area that works with low income families. My husband has recently been laid off and I work as a bartender. We are having a problem even making rent. Please help me!
By Cindy G.
---
Most Recent Answer

By Sandra Mercer [8]10/25/2011
I wish you lots of luck on this. I have been through the same thing, in fact am now I have an 11 year old Yorkie and am on disability. We grow to love our furbabies just like children. God bless you and your beautiful dog. Sometimes I just pray that my baby will go to sleep easily, and God will take care of him.
Is there any vet for little or no cost for cats? My Spirit is really breathing hard like her sides are caving in and she is coughing and has lost weight. I am very worried about her and she needs help.

By Janet B
---
Most Recent Answer

By Lizzyanny [9]08/30/2011
Many Vets now will allow payments over a period of time. They will work with you if you dont have much to spend. Call around til you find a vet who will take payents. Dont take too long to do it. It sounds like your cat is in trouble and needs to be seen immediately.
In the future put aside a small amount each month (even if it is just $5) so you have something when you need it for your cat.

Archives
Thrifty Fun has been around so long that many of our pages have been reset several times. Archives are older versions of the page and the feedback that was provided then.
I have a two part question I hope you can help with.

What does one do when they don't have the money for veterinary care? Are there any groups that can help with the cost? I have two cats, (Sugar and Spice, they're sisters) and Sugar is very overweight and has what appears to be a mild case of dandruff on her back. So I'm thinking a thyroid problem. She is in very good spirits and plays and eats just fine. Her sister is a little overweight, but not bad. I'd like to take Sugar to the vet about her weight especially, but if it's her thyroid, I don't even want to think about what that treatment would cost.

The other part of my question is that Sugar can be a real witch. No one can make her do anything she doesn't want to do. She'll hiss and bite, even the hand that feeds her. She had a serious health scare a few years ago (from snacking on a 5 ft piece of elastic string, but that's another story), and she's been very mean ever since. A trip to the vet would be very traumatic for her and no one would be able to touch her. How do they handle animals like that? Surely they have a way. Sorry this is so long! I could use any advice.

Donna from Maryland
---
RE: Low Cost Veterinary Care
Try calling vets or animal shelters in your area for advice. Explain your situation, maybe someone will help you. I have read that cats usually have an over active thyroid which would make a cat lose weight, not gain. Dogs usually have an under active thyroid which causes weight gain. My dog has this problem. My niece's one cat is overweight and so far, he doesn't have any health issues. She took him to the vet for tests and everything was normal. He is active for his age but just overweight. The vet recommended a weight control cat food for both her cats since they older. (12/22/2005)
By mkymlp
RE: Low Cost Veterinary Care
Yes, call the local humane societies. They are usually less expensive than independent vets. Also some vets will let you make payments. Make sure you talk to a Dr. because most receptionists are trained to just say no to payments. Is the incident why she's mean, or did it do damage internally that makes her mean? Is she in pain? If it's just her mood they can give her something to relax her. I would be concerned with getting her personality back by trying to find the source of her meanness. (12/23/2005)
By me
RE: Low Cost Veterinary Care
On the free-feeding issue, a vet told me that some cats can free-feed, and others can't. My cats have done well free-feeding, but when I was growing up we had a cat that if you free-fed, she would eat it all and throw it up! I'm not sure of the cause, but you know cats they keep us guessing all the time. Good luck. (12/26/2005)
By Anonymous
RE: Low Cost Veterinary Care
Different parts of the country probably have different groups available to help with pet costs. You should check with local humane societies and veterinarians to see what kind of payment methods are available to you. (01/06/2006)
By foxyroxyanne24
RE: Low Cost Veterinary Care
In Los Angeles try: the Sam Simon foundation and the Amanda foundation. They are both wonderful. (06/15/2008)
RE: Low Cost Veterinary Care
I don't know where you live, but try a place called Concern 4 Animals. (08/29/2008)
By Teri
I have a dog that is bloated and is short of breath all the time. I am trying to find free or low-cost vet care in my area.
Judy from Lutz, FL
---
RE: Low Cost Veterinary Care
Hi, Judy, It sounds like your dog might have some circulatory problems and would need vet care soon. You should be able to find a vet who will take payments, especially if you start out paying what you can at the first visit. Please don't wait too long! Good luck, Nancy in NC (03/05/2009)
By NokomisNims
I want to find a free vet clinic or very low cost vet for my cat in my area. She is an approximately 15 year old black Calico and has dropped weight and just stopped eating for the last few weeks. She has also had a fever for which we got antibiotics and now the fever is gone.
I don't know why she had a fever to begin with, though she still doesn't eat on her own, and my mom force feeds her some milk and this cat food that we received. We have tried giving her fresh fish.
We've noticed that she hasn't had a bowel movement either in last couple weeks, and she pees outside the litter box. I would like to find out what the problem is and to treat her. She's a wonderful cat and I want to see her eating again and gain a bit of weight. She's becoming really thin, but has a sagging tummy (my mother had overfed in the past and she looked like a seal. Now she's thinned out, but has the sagging tummy going vertical, perhaps it's just sagging skin?)
If I could find a free or low cost clinic I would take her. Please advise, means a lot to me.
By Ilana from Encino, CA
---
RE: Low Cost Veterinary Care
It all depends on where you live you can start out by asking at the vets office. I am sure they won't refuse to help. You can ask at animal groomers. If there is a university with a veterinary program, you could see if they would help as well. You could also try the humane society, or animal cruelty prevention society if you have one locally. They try to help owners that can't afford full price vet care. (05/11/2009)
RE: Low Cost Veterinary Care
Look up "Actors and Others for Animals" in google.com They aid those who can't afford the cost of a vet. (05/11/2009)
By islandsage
I take care of an 8 year old condominium cat that belongs to everyone. I need a low cost vet in my area that also does lab work. Thank you.
By Gneo from Torrance, CA
---
RE: Low-Cost Veterinary Care
My heart goes out to your cat friend. You can try on the net, low cost vet organizations, Torrance, California. There are some things listed. If no results then maybe a picture of friend and a box for donations with a heartfelt explanation, describing what your friend needs to keep friend healthy. God Bless.
Pamela. (12/11/2009)
By PamelaW
RE: Low-Cost Veterinary Care
I would contact your local ASPCA and tell them what you're doing and what you need for help. I am pretty darn positive they will give you the advice and direction you need. It might just be them that personally help. (12/14/2009)
By Deeli
RE: Low-Cost Veterinary Care
Call shelters in your area and see if they offer low-cost veterinary services or can make a recommendation. (12/15/2009)
By cowpunkgal
Answer This Question
Add your voice to the conversation. Click here to answer this question.