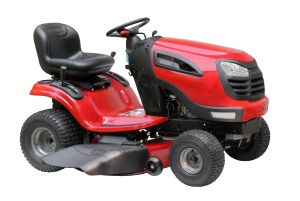 It is very frustrating to roll out your mower to cut the lawn only to find that it won't start. This is a guide about Craftsman riding mower won't start.
Questions
Here are questions related to Craftsman Riding Mower Won't Start.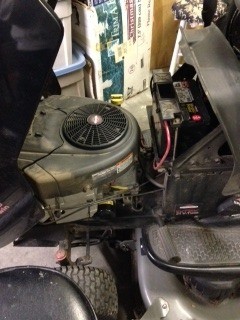 Last season the starting of the lawnmower was getting tricky. In order to start, I had to turn the key just a little bit to get it in the right position to start, but it always started.
This year the battery died, so I replaced it, and then I decided to go ahead and do the yearly maintenance on it. So my son changed the spark plug on the right side (now I see there is one on the left too), and changed the oil. When he went to start it, he didn't know to choke it and so he almost drained the battery. I tried it, and it did like it always wanted to, and did respond with just the slightest turn of the key, but the battery wasn't charged enough so it wouldn't start. So then I charged the battery and now when I turn the key nothing happens. No clicking, no nothing. What did I do wrong? Is it the thing that connects to the key?
By Judith
I have a Kohler 22.5 h.p. engine in a Craftsman riding mower. It turns over, but won't start. Things I've checked: it has spark and there is gas pumping out of the fuel pump. Any more ideas?
By Del
---
Best Answer

By Debra J02/23/2014
Check engine compression or see if the float is stuck on the carburetor.
I have a Craftsman Lt2000 model 247280904 that will not get gas to the cylinder though, it does turn over. I have a new starter and battery, but when you go to start all it wants to do is crank and spin, but not start. I have checked all the gas lines. The carburetor is cleaned and it's getting spark and combustion. Any help would be appreciated!
By Terry
My mower will not start; I was just using it. I added gas and oil. Where are the fuses on my Craftsman riding mower? The mower is 1 year old. Where is the valve seat?
By Bob M
I have a Craftsman LT2000 that will crank, but not turn over. The engine is an Intek 19.5 hp Briggs and Stratton. The model is 31P677 0804 B1. I have spark, I changed out the fuel solenoid and grounded it to the block with the key on and it moves in and out. I've taken off the flywheel and the key is in place. The gap between the flywheel and ignition thing is gapped correctly. It has a new plug and fuel filter. I am getting fuel to the carb when I put gas in the cylinder it will backfire once.
By Shawn K.
I am trying to help my dad with his mower. He bought it used last fall and it has worked fine until today. He was out mowing part of his field and he said it died, he tried to start it while the blade was engaged, he said it back fired a couple of times then nothing. When I try to start it, the flywheel barely turns. I took the cover off of the flywheel and tried to hand turn it and it will only move about a quarter turn and freezes. Oil and gas levels are OK. I tried to jump start it and nothing. Any help would be appreciated.
By Marcie W
My tractor has been hard to start from day one. This year it stopped starting altogether. I have replaced the solenoid; that didn't work. So I cheated and put in a toggle switch by passing the solenoid. That worked for a while. Now the tractor won't start yet again. I flip the switch on the toggle, nothing. I have power everywhere up to the stater when not connected to the starter. Once I connect the starter, I don't have power anywhere along the circuit. What gives?
By Todd B
---
Most Recent Answer

By April R.08/16/2013
This is going to sound strange, but you may want to put a fuel by-pass on the fuel line. Craftsman mowers are notorious for the gas leaking into the oil. This is a fuel switch that you turn off/on when using (on) then blocks the fuel (off) from going through the line when the mower is not being used. It is normally less than $5. My husband has repaired about 5 riding mowers now and that was the issue. Good luck!
I just got a new battery and a new starter. It started once, now it turns once and gets stuck. You can turn it by hand, but it is not easy to get unstuck. Then it will turn once and get stuck again.
When you're hand turning it, a noise and pressure comes out of carb (I think that's what it is, under air filter). Ugh, I've had to borrow my mom's push mower and my yard's huge and on a hill; not fun. Any ideas?
By rafesmommy
I have a 15.5 hp Craftsman riding mower. It has a new battery, solenoid, starter, wiring harness, fuse, and clutch and seat switches. And it still will not turn over. What else is there to replace? The motor turns over when I jump the starter.
By Scott
---
Most Recent Answer

By bigboy05/05/2013
Key switch
My 12 HP Craftsman riding mower (Model 917.254551) will not start although the motor will crank. I have changed the battery, coil, and throttle cable. There doesn't appear to be any spark when testing at the spark plug. There are gas vapors when the air filter is removed and the engine cranked. What should I check in order to get a spark at the plug?
By William
---
Most Recent Answer

By watsonfamily0409/09/2013
Valve seat may be loose or broken. Had this happen to me and everywhere I looked, the answer was "Flywheel key". my key was fine. Valve seat was off. Fixed and good to go.
I have a 42 inch, DLT3000 Craftsman that won't start. The motor turns of and all I get is a back fire? I tried jumping the safety switch under the seat and it still does the same thing.
By mlindner
I have a Craftsman riding mower, model 91720512, 6 speed, 42 inch cut, 14.5 Briggs and Stratton motor. I have replaced the ignition switch and starter solenoid. I was cutting grass yesterday, it was running fine and after running for about 1/2 hour, it just dies like if you get off the seat and safety switch killed it. I turned the key, no click, no crank, obviously no start. It was late so called it a day.
I checked today and thought I found the problem with a loose white crimp connector going to switch for clutch. It has a 4 pin block connector that plugs into clutch switch that clips into frame, 2 white wires and 2 black wires. I repaired the connection, nothing! I checked and replaced 30 AMP fuse, looked OK, checked battery voltage, fully charged 12.6 volts, checked wires for seat safety switch, they look OK. What next? Please help. My lawn is like a jungle! Suggestions to fix today?
By friendly frost from Hamden, CT
---
Most Recent Answer

By Deanj05/31/2011
I think you may have an open ground. I have a John Deere with the same problem. I have yet to find the open ground. This is how I have to start my mower. I have a battery booster. I hook up the postive clamp of the booster to the postive side of the battery and the negative clamp to a metal part of the mower bypassing the negative battery terminal. The mower starts right up. Then I have my lady shut off the booster and unhook the clamps. If I get off the seat you know the safety devices shut down the mower.
I have a Craftsman LT1000 and it will turn over, but never starts. It sounds like there is no compression. There is oil is in the cylinder. Could my piston rings be bad?
By jammer1 from Franklinville, NJ
---
Most Recent Answer

By PEDRO E. ALEQUIN [1]04/21/2011
Had old lawnmower that would not start. Went to Oreillys auto and purchased start my engine under $7 dollars. Poured half in, it started and runs fine. It was a back up mower attempted to start it for the last 3 years it's a Toro so I did not want to throw it away. Main lawnmower ran with a shake so poured the other half in it, mower runs smooth. Might not work for you, but is not expensive little work (do not have to remove old gas) and cheaper than paying someone to look at first. Good luck.
I have a Craftsman lawn tractor, model no. 917.2726783. I have replaced the battery. The mower has been very hard to start. It seems like the starter isn't engaging like it should. The clutch has to be just right, also. I have removed the starter thinking that it might be burned up. It was very hot when I took it off. Is there any way to check it to see if it is bad?
When the starter was on the mower it would just barely turn over. It acts like a dead battery, but I have put a new battery in it and jumped it and used my battery charger on it. This is the first time it has failed to start completely. Usually it does this and then all of a sudden it would spin over and start and then continue to start if I shut it off.
By Tom from Edmond, OK
---
Most Recent Answer

By spurlock small engine09/16/2010
You can bench test it. To do this, you will need a bench vise to hold it and a good battery with the rated amps for the starter. Or the safer alternative is to check the continuity of the motor with a multi meter. Why do you suspect the starter is bad?
I have a Sears 16 hp twin riding mower. When I went to start it the engine didn't suck gas through the gas line. After cleaning the carburetor the engine sucks gas part way to the carburetor. What do I do? How do I check the fuel pump and where do get a new one?
By fireman21 from Napa, CA
---
Most Recent Answer

By PENNY K07/16/2009
Could the fuel line need blowing out? Or do you need a new spark plug?
Solutions
Share a solution today!