I have a Craftsman LT2000 riding Mower. I was mowing the yard the other day, dis-engaged the blade to go in reverse, then put it in drive and re-engaged the blade deck. When I did this, the engine shut off and will not re-start. When I tried to re-start it at first, it ran for a few seconds and died out and will now not start up. It turns over and over, but will not fire up.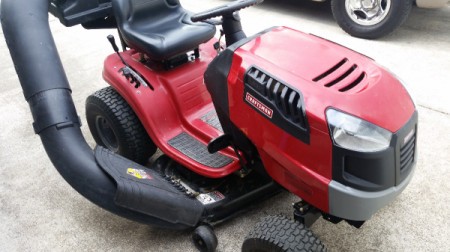 I bought a new plug, new air filter, checked the carb and the solenoid, seat and plunger, all seems to be working good. It seems to have stopped running when I engaged the blade to keep mowing. It is getting fuel to the carb, and the engine is cranking over, but won't start.
Anyone have any ideas? I may smell a little fuel in the oil - could that be the issue? I have attached some pics to this post.