Discontinued Anaglypta Wallpaper
Questions
Ask a QuestionHere are the questions asked by community members. Read on to see the answers provided by the ThriftyFun community or ask a new question.
I need a couple of rolls of this zigzag patterned wallpaper at the head of the page. Click here: Wallpaper Does anybody know what it is called and where I might be able to get some?
Thanks.
Answers
November 18, 2018
0

found this helpful
Put an alert on eBay and Amazon. You will be notified if and when the item comes up.
November 18, 2018
0

found this helpful
That post says it is called RD199 Anaglypta
I believe the company is still around. Perhaps they can confirm the name of the pattern and tell you if they know of any stocks of discounted product.
I set up Google Alerts when I want things...you can a message right to your email if one gets posted on most any site that feeds into google land!
Here's how:
November 25, 2018
0

found this helpful
Discontinued wallpaper is very difficult to find and almost impossible without a pattern name.
Anaglypta wallpaper is made in the Uk but there are quite a few companies that sell this brand in the US.
Here is a US branch that may be able to help you - maybe at least give you a name but you will probably have to supply them with a picture or they may not help you. Pghgirl may be correct with the ID number so you could ask about that.
This company sells mostly white patterns so you will have to be exact and a picture is usually the best way to do this.
This link has FAQ but also a contact link.
You might take a look at some of the patterns here to give you an idea as to how to search for rolls after you are sure of the pattern number.
It is possible that a Anaglypta wallpaper store near you might still have some old wallpaper books so you might Google Anaglypta wallpaper with your zip code and call or pay a visit to see if they can help you.
I have helped people find vintage wallpaper by calling/emailing stores all over the US but you have to have a pattern number/name to be able to do this search.
I have never had good luck getting information from the UK offices as they are in the selling business and will not spend very much time answering questions about patterns no longer available but you may try their offices just to see if you can find a helpful person but most who answer the telephone do not have access to information to answer your questions. An email may get an answer but only if you have a pattern number.
November 28, 2018
0

found this helpful
Thank you, I will give this a try.
Answer

this Question

...
I'm looking for 1 roll of Kenilworth RD199 Anaglypta wallpaper.
Thanks.
Answers
August 20, 2018
0

found this helpful
Discontinued wallpaper patterns are not usually very easy to find and I believe this number is very vintage??
You may have better luck if you know the name of the pattern as most listings use the pattern name and not the number. It is good to have both for a search.
Start your search on eBay and Etsy but it is also good to put your pattern in Google.
You may have better luck if you Google Kenilworth Anaglypta wallpaper stores with your zip code to get a list of companies in your area that sell this brand.
Just start calling each one to see if they might have your pattern as many stores keep discontinued paper for years before discarding.
If no luck locally, then maybe try your state first before going to all US.
You may be lucky and find a roll or someone may be able to give you the name of someone to contact.
You can also place wanted ads on your local sites like Craigslist, Freecycle and any others nearby.
August 20, 2018
0

found this helpful
Its worth a try to put alerts on both amazon and eBay
August 21, 2018
0

found this helpful
you will most likely never find it unless you luck out on ebay or craigslist. But you should just habitually check in on those sites see if by luck you come across it
this search shows some possible leads on where to find www.google.com/search?q=discontinued+wallpaper+search...
August 21, 2018
0

found this helpful
Have you considered asking the company for assistance. I pasted a link above. Can't hurt to ask!
Answer

this Question

...
I am looking for a discontinued wallpaper, a thick Anaglypta called cracked ice as a flood has damaged one wall in the lounge and all of the kitchen has had to be replaced and repaired. It's for a 90 year old great aunt desperate to find 3 rolls. Where can I get some of this paper? It was discontinued; I don't know when!
Answers
June 6, 2018
0

found this helpful
If this is the right pattern, there is an eBay vendor with rolls for sale. It is pricey and looks like it is coming from England, which would add for shipping. The vendor has good feedback which is one of the first things I look for when making a purchase.
June 7, 2018
0

found this helpful
Here is the only one I found that matched yours:
June 11, 2018
0

found this helpful
It appears there may be more than one design for "cracked ice" so take a look at different listings. This brand of wallpaper is expensive but I would suggest you purchase from a US seller just in case you have to return it,
This listing from the UK would cost approximately $62 (including shipping) for one roll. If you check closely you will find this listing only has one roll available (and you need 3 rolls).
Check for matches from US companies.
You may have some luck if you Google Anaglypta Wallpaper with your (or your aunts) zip to find dealers in your area as many of these may still have on hand some discontinued rolls in this pattern.
Make some calls as I feel sure you could get a better deal from a local company.
June 11, 2018
0

found this helpful
Consider putting alerts on Amazon and eBay, and want ads on Freecycle and Craigslist
Answer

this Question

...
Where can I purchase Anaglypta RD 672 wallpaper? I need about 4 rolls.
Answers
September 13, 2017
0

found this helpful
walldiscountusa.com carries discontinued wallpaper. You can also put an alert on eBay.
Answer

this Question

...
I am looking for a discontinued Anaglypta wallpaper. I believe it is pattern number RD4021. It is a maple leaf repeated over and over. If you know of a source, please advise. Thanks.
By Patty from Cleveland, OH
Answers
January 25, 2010
0

found this helpful
P.S. I'm also looking for Anaglypta RD767, a leaf border. Thanks.
Answer

this Question

...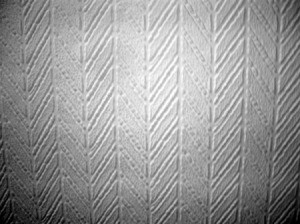 Does anybody recognise this crown anaglypta and if so, do you have an id number, pattern, or any spare rolls?
By jcroker
Answer

this Question

...
July 20, 2012
0

found this helpful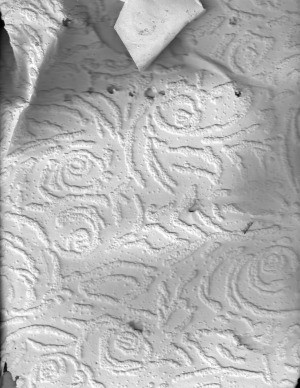 I am looking for Anaglypta wallpaper that might be discontinued. Any suggestions?
By Roy
Answer

this Question

...
I am looking for some discontinued wallpaper called Anaglypta Ultra Fine Vinyl RD970. It's a paintable wallpaper. Even one roll would help.

Judith from UK
Answer

this Question

...
Related Content