This beautiful historical paper was used for the wainscoting for our 1890s brownstone, built in center city Philadelphia originally as a convent. Unfortunately, our adjoining neighbor's roof leaked, leaving a 2'x3' section to repair in a really obvious place at the top of the 1st-2nd floor stairwell.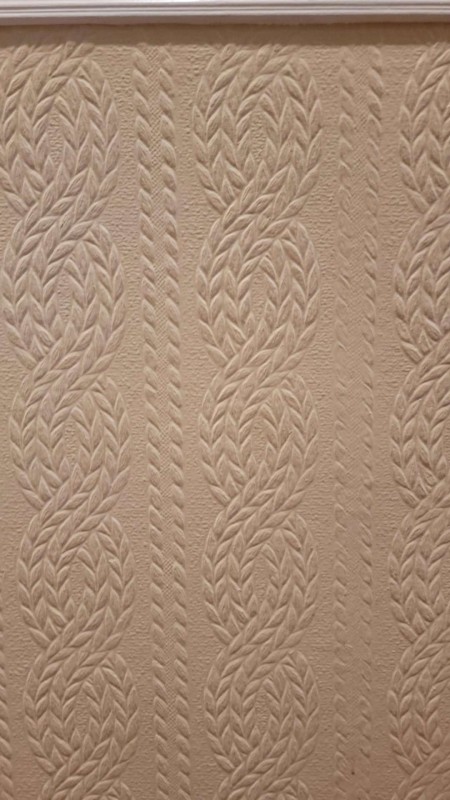 Any chance someone can help us identify the pattern so we could look for discontinued paper? We are aware that if we can't find the paper, we might be able to use plaster casting to restore the wall, or may need to use a section of a contrasting paper.
Along that line, would anyone also know what kind of paper might look good to contrast just along the stairwell here? The hallways and stairwells of the entire house (all 3 floors, 5 landings) is covered in the same pattern. I had an idea to use Dado panels just for the stairwell so it might look more deliberate. Do you think that could work?
Thanks so much... Any help at all appreciated!
Emily