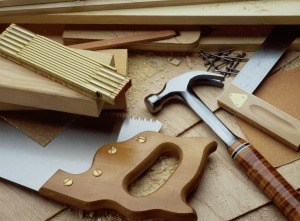 The Boss is preparing to ship a 40 ft. container to W. Africa; I'm looking for a cheap (or, free) source for gently used metal windows, doors, building materials, (which are next-to-impossible to find in his country) to add to the shipment. Any guidance, suggestions? Thanks, in advance.
By vbartVBartlett from Orlando, FL
Answers

September 13, 2009
1

found this helpful
Best Answer
Habitat for Humanity has a location in Orlando, as they do in many, many cities. They have a "store" called the "ReStore". It is located at this address:
2105 N. Orange Blossom Trail, Orlando, FL 32804
phone number 407-426-7192
They will probably have what you need. Although they do not "give it away" for free. The prices are amazingly low. The items they have for sale have been donated by businesses and individuals. Some items are new, some are good used recyclable items. The income that is generated by these sales helps pay for materials to build the next "Habitat House". It is a wonderful program...a "Hand UP" not a "Hand Out"!
Please "Google" Habitat for Humanity and read about all the good things they have done and continue to do. My husband and I volunteer with "Habitat" here in our community and find it extremely rewarding. I would encourage others to do the same.
I hope you find what you need. Call and talk to the folks in the office. Maybe they can work with you. Best of Luck

September 18, 2009
1

found this helpful
Best Answer
If you belong to Freecycle or Cheapcycle, try posting a "wanted." Be prepared to pick up, though. Call or visit your local thrift stores, or if your town has a building-materials salvage shop, try there.

September 18, 2009
0

found this helpful
Best Answer
Start with the Southern Waste Information eXchange, Inc. website http://swix.ws
or some of the links on their site. I frequent a sister site in Minnesota and have found it useful for projects such as yours.
I think this is just what you are looking for as it deals with larger quantities of materials and supplies than I usually see listed on Freecycle or Cheapcycle. Good luck.

September 18, 2009
0

found this helpful
Best Answer
Oops, I forgot to mention to look in particular to the waste eXchange portion of the http://swix.ws website.
good luck
Answer

this Question
My husband and I are in much need of doing some home renovation and can't afford it due to my being my mother's caregiver for almost 3 years. She passed away last March and our income dropped dramatically! She was a breast cancer victim and lost Medicaid 2 years before she passed. So, a family member had to take care of her. I am the eldest child. Where can we turn for some help?
My husband is a carpenter and can do the work, we just need materials to do the renovation. Need help in Tennessee. Any suggestions who to call? Thank you.
Robin
Answers

March 4, 2013
1

found this helpful
Best Answer
Check out www.freecycle.com great site for getting lots of stuff for free. All you have to do is pick it up. And the offerings are in your local area. Today on the site, there was drywall, flooring tiles, and paint ... amongst lots of other stuff.

Elaine
Bronze Post Medal for All Time! 172 Posts
March 5, 2013
0

found this helpful
Best Answer
Have you tried Habitat for Humanity? I could be a possibility.
Answer

this Question
I live in Mississippi and had a house fire. I have the house completely gutted out and am ready to rebuild. I am not needing money, but 2x4s ,6s, 8s, 12s, and plywood. Does anyone know anywhere that could help with those things. I am disabled and am fighting health issues to rebuild.
My wife is over 50 and she does not work. It is very hard to pay living expenses, materials, and city permits off of $750 a month. I tell you SSDI is a joke. I wish I would have invested better before health issues.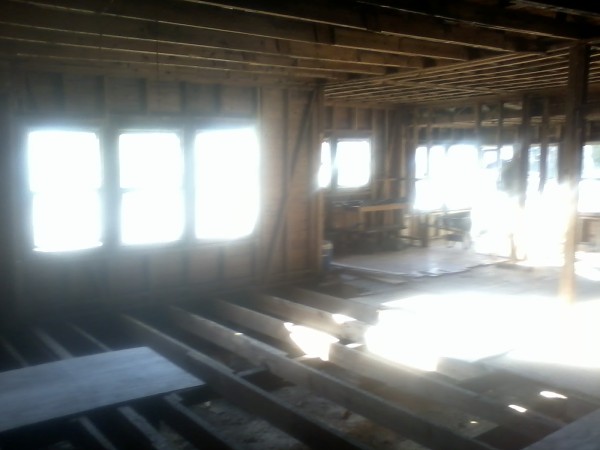 I can say one thing life is never boring. Just got the house repaired from hurricane Katrina then my health went to crap, then a fire. I lost the rental house which was supposed to help with expenses from the hurricane. Well if no one knows anywhere to ask, I hope this makes someone feel better about there lives that may not be so bad. Thanks for reading.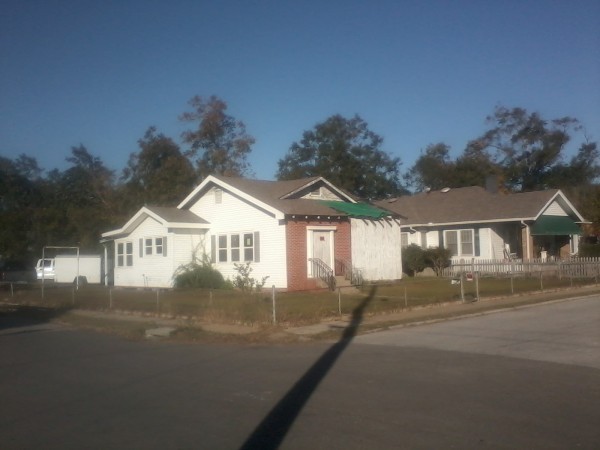 By Stanley
Answers

December 9, 2012
0

found this helpful
Best Answer
If you have a local Habitat for Humanity office give them a call. Some of them have stores that sell things like that very reasonable. If you are involved with a church you could ask them as sometimes they do local projects or can direct you to a local group that will help out. Good luck, I'm in PA. and can't help you out with materials....just pass on ideas that may help you! Linda
Answer

this Question

I'm in the process of remodeling a 61 year old military veteran's home and can't afford to pay for what I need to get started. I'm needing helping getting the right materials to remodel and fix up my client's home. He is in total need of repairs to his home that I am wanting to do.
I am his in home health aid. So where can I go for help? I'm looking for free materials and some kind of assistance to help me afford it. Unfortunately I don't have the money to afford the stuff I need.
Answers

September 13, 2019
0

found this helpful
Check with your county Veteran Service Center(should be listed under that wherever your county governments at thats usually where they are). Depending on his disability, service connection and need there are grants available to both repair and adapt his home(SHA and SAH) those are for service connected disabilities and the HISA is I think for anyone. Even if he doesnt qualify for one of those programs they are a wealth of information and can help apply for anything he might qualify for. Another good place is checking with local veteran groups from his branch of service. We all want to help our own. Hope thats a start.

Ana
Bronze Post Medal for All Time! 140 Posts
September 13, 2019
0

found this helpful
You can go through HUD or Habitat of Humanity for help, also word of mouth!

Pghgirl40
Bronze Feedback Medal for All Time! 196 Feedbacks
September 14, 2019
0

found this helpful
The first place you start should be the Office of Veteran Affairs: 844-698-2311.
You don't say where you are located, so if you offer more info, I may have other suggestions.
Prayers for your kind heart!

Judy
Gold Post Medal for All Time! 677 Posts
September 14, 2019
0

found this helpful
You can go to homes that are being renovated and asking what they are doing with the old materials. Many times they will give it to you. Other times they will sell it cheaply.
Read More

Answers
I am looking for cheap or free or even donated building materials to help my family and other families. My house is a one story house that has been in construction since I can remember. The room that is suppose to be my mom's, sister's, and mine is covered in black mold due to holes in our ceiling. Our walls are still drywall and our floors are plywood. Our roof is falling apart with a family of squirrels in it.
The other family's house is uneven. One part of their wall has fallen and the windows and doors are torn up. The electrical is torn up and the basement is cement and mud. Their barn which they use as storage is falling apart and the stairs to the basement are hazardous. Please help as much as you can.
By Kt Grace
Answers

Louise B.
Silver Feedback Medal for All Time! 337 Feedbacks
July 2, 2013
1

found this helpful
Where in the world are you? No one can assist you without knowing your location.
Your home does not sound liveable. Are you all adults, or are there children involved. Are people employed? How old are you? Perhaps government services should be called upon to aid you.
I think that you need more help than you can receive on a helpful hints newsletter.
Answer

this Question