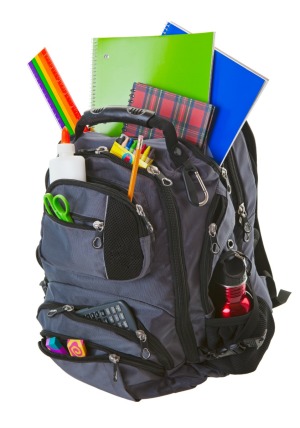 I am a single father with 2 kids, a boy 15 and a girl 14. They will be starting school this next mouth and I do not have the money to buy them school clothes. Do you know of anything I could do. God bless.
By jonatan from from Fayette, MO
Answers
By Harriet (Guest Post)
August 1, 2008
4

found this helpful
Best Answer
If there is a food pantry that you know of or are affiliated with, they might know of a place that has clothing at no cost. I know of two pantries in my vicinity that does this. It's yours to take.

Joan
Bronze Feedback Medal for All Time! 186 Feedbacks
July 24, 2010
1

found this helpful
Best Answer
My daughter uses the KMart layaway quite often. A lot of the Salvation Army Thrift Stores give out vouchers for free clothing. Where I live there are some churches that have clothing give aways every now and then.

July 25, 2010
2

found this helpful
Best Answer
I see that you have already gotten several great replies. I agree with the answer to ask at local churches, even if you don't attend. Several of the churches in our area help out children during school time, and many of the residents donate money, clothes, school supplies to them, even if we don't attend those churches.
Don't feel ashamed. Times are bad now for many more people than ever before! God Bless you and your kids, and may things improve for you soon!

July 25, 2010
2

found this helpful
Best Answer
Check for a Freecycle group in your area (www.freecycle.org/). Also, try second-hand stores (Once Upon a Child, Plato's Closet), Goodwill, the Salvation Army, and garage sales (many garage sales are listed in local news papers, local news papers' web sites, or even Craig's List).

PENNY K
Bronze Feedback Medal for All Time! 107 Feedbacks
July 25, 2010
0

found this helpful
Best Answer
Call your local Adult and Family Services, or whatever it's called in your state and they will know all resources in your area. Since you have the web, also check your local newspaper if on line; they usually run an article on resources for kids clothes and school supplies right before school starts.
Better yet, call the living section of your local biggest newspaper, and ask if they are running such an article, and ask to talk to person writing it and ask them for good resources. Best of luck. Been there.

July 25, 2010
0

found this helpful
Best Answer
Check out craigslist. I am a single mom myself, so i know the feeling! Good luck!

September 10, 2010
1

found this helpful
Best Answer
I understand exactly how you feel because I raised 4 kids as a single parent. I remember one year not having enough money to buy them Christmas gifts but somehow we made it. What I learned to do was do my shopping at Thrift stores. You will be amazed at what you can find there.
I still buy my clothes there. But I would caution you on one thing, be prepared to become addicted to thrift stores. Once you realize what you can find there for so little you will never want to go anywhere else.
Answer

this Question

I am a mother of a 16 year daughter. She is in need of new school clothes. We live on an income of $585 per month for the three of us. This includes my husband, also. He is unable to work because he has prostate cancer and I am unable to work due to seizures plus heart problems. She wears a size 16 in women's jeans and extra-large in shirts. We barely can pay our bills.
Please does anyone have any advise? I am open to suggestions. Thank you for your time. I am sorry to ask this, but how can I afford school clothes if I do not have enough money to pay my electric and phone bill which I am late on.
Yours truly.
By lyonsoldtown
Answers

July 18, 2011
0

found this helpful
Best Answer
Is your daughter able to work? She could get a part time job and buy her own clothes for school. She doesn't have to buy brand new clothes, she could learn to shop at thrift stores, or at the clearance racks at retail stores like Wal-Mart.
Also here is a link to a site that has a list of programs to help people living on a limited income:
www.needhelppayingbills.com/.../low_income_assistance_programs.html

July 18, 2011
0

found this helpful
Best Answer
Do you have a Freecycle.org in your area? If you can, join it and when you have complied with the join up rules, ask for the clothes.

meloney
Bronze Feedback Medal for All Time! 104 Feedbacks
July 18, 2011
0

found this helpful
Best Answer
May I suggest that you get yourself to the nearest Department of Children and Families. Sounds to me like you may be entitled to financial help with several things including food stamps and perhaps even some emergency cash. Medicaid also comes to mind that will help with hospital, doctors, as well as any prescriptions needed.
Depending on where you live, and the safety, your 16 year old daughter might could find a part-time job that will help her with clothing. At her age, and depending on the hours she'd be working, safety is the main factor in my opinion. Her safety getting to and coming home from work.
If you have family, you might consider appealing to them for a little help with clothing for your daughter. I wish you the best, and I don't think you're going to be all by yourselves in this situation. Many people are facing the exact same state in the very near future unless things change quickly.
Pookarina

July 20, 2011
0

found this helpful
Best Answer
You are probably eligible for some help on your utility bills. I know that where I live, people can get help through Catholic Charities. You can probably call your utility company for direction on this. Also, do you belong to a church congregation? If so, please talk to your minister about your needs; he should be able to give you some help and direction. And definitely contact the Salvation Army; they are all about helping people when they are in need.

July 20, 2011
1

found this helpful
Best Answer
Most schools have a clothing bank, a lot of churches do also. Check to see if your area has a Community Action Program (CAP) They can give you names and addresses of places that can help with utilities, food and clothing.

August 1, 2011
0

found this helpful
Best Answer
Have you ever heard of Craigslist.org you can post a ad on that sight that u r looking for clothes and can't afford them and what sizes for the area you live in. I have seen people post in my area not sure if they got a response, but it's worth a try, If you have smaller sizes you could say that you have smaller sizes to give towards them. Or you could sell them on there too if in good shape. But like any free ad sites watch out for spam and any weird feedbacks that don't look right. You can sell anything on that sight. Good Luck! We have used it and sold our truck and had no problem. It's kinda like using the newspaper ads.
Answer

this Question
Does anyone know where I can find assistance or resources that can help you in obtaining school clothes and supplies for your child, when you can't afford to? Places that really help instead of giving you the run around.
By LOVELEELATANYA from Danville, IL
Answers

August 16, 2013
0

found this helpful
Best Answer
You can get a certain number of free outfits at the Salvation Army. First you have to go to their local office and tell them what you need and they will give you a voucher to take to their thrift store.
There are also all kinds of thrift stores that sell clothing for lower prices. Also you should have been watching for news items the past month or so, because some churches have clothing giveaways during the summer to help people get ready for school.
I don't know exactly what you mean places that don't give you the run around. If you are looking for free there aren't many places that do that. There again there is probably some organization that helps with a complete set of the necessary school supplies, but you are the one that has to be on the look out for them.
Another thing you can get the school supplies at places like the dollar stores. When you shop for these items leave the kids at home, because you will get by cheaper. Kids don't need all the fancy expensive items that are out. You could have been buying a couple items a month, since May and putting them away for the new school year. Actually the same can be said for clothes. There are some dollar stores that sell low cost clothes.
Answer

this Question
I was looking for information in trying to find a place to help with getting kids school clothes, nothing fancy. In march My Husband lost his job, we had to move to a different place, However school is approaching by July 27th and we have no extra money to get the clothes the kids need.
Read More...