Green Smoothie Recipes
Solutions
Share on ThriftyFunThis page contains the following solutions. Have something to add? Please share your solution!
One of my favourite smoothies from Jamba Juice used to be Amazing Greens, consisting of lemonade, peach juice, peaches, kale, bananas, and pumpkin seeds. Two things really put me off from buying it again. One was that a large serving has 92 grams of sugar, coming from all the added sugars in the lemon and peach juices. The other is that it cost $9 a cup. Crazy! Here is how I make it at home, just as large (although I split it in two), with no refined sugar, a total of 24 grams of sugar, at a tiny fraction of the price.
I keep chopped frozen bananas and peaches in my freezer. I buy them fresh and chop and seal them up myself as it's cheaper. I wash and dry the peaches well and keep the skins on for added fiber.
Total Time: 5 minutes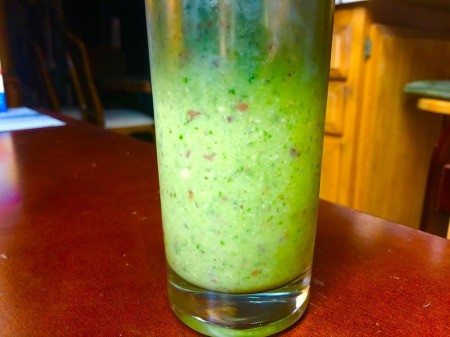 Ingredients:
2/3 frozen banana
1 frozen peach
1 cup chopped kale
2 Tbsp raw pumpkin seeds
1 Tbsp fresh lemon juice
1 tsp fresh grated lemon zest
1 tsp stevia (optional)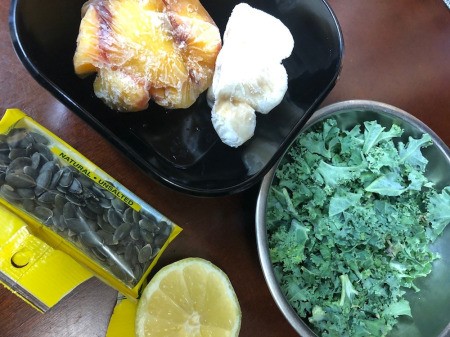 Steps:
Place all ingredients in a blender, then add about 6 ounces of water. You can add more or less depending on how thick you want it.
Puree until super smooth, and serve immediately.
We all hear it - we must have an acutely large serving of fruits and veggies a day!! But who really wants to, especially considering the possibly inversely proportionate ratio of effort expended to taste? Nobody! So, the thing to do is to have lots of smoothies!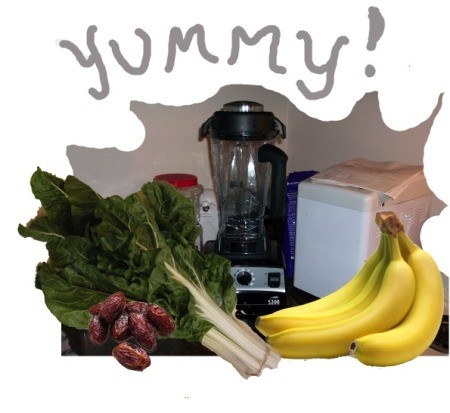 This is a smoothie I present here that is a very personal variation of many one can see online, and it is a personal favourite. It's tasty even for veggie haters! It is also vegan/raw for those who are monitoring such things.
Total Time: 1.5
Yield: 64oz
Ingredients:
16 oz Water ($free)
8 oz Almond or Soy Milk ($50cents)
8 units Banana ($1.50)
8 units Dates ($2)
2 tsp Ginger Powder OR ($50cents)
1 oz Ginger Root ($20cents)
1/2 cup Coconut Powder (optional) ($50cents)
2 cups raw Swiss Chard or Spinach ($1)
1/2 cup raw Cilantro ($25cents)
1/2 cup raw Mustard Greens ($50cents)
Steps:
Chop up bananas into halves and make sure dates are de-pitted. Wash greens; then chop up to a manageable size. Cut up ginger if using ginger root.
measure out all remaining ingredient, and blend - generally start with the greens so as to ensure they are as pureed as possible - then add dates, bananas, and finally everything else
There are numerous recipes for making a detox smoothie. They typically contain green veggies and sometimes fruit in addition to other ingredients. This page contains a detox smoothie recipe.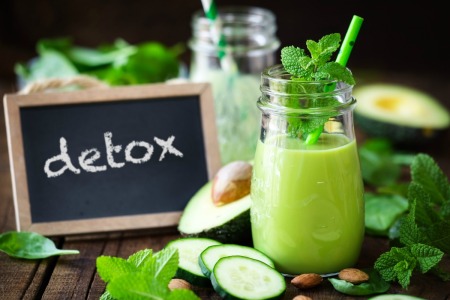 A delicious protein rich, green smoothie to enjoy for breakfast or lunch. This page contains avocado yogurt cucumber smoothie recipe.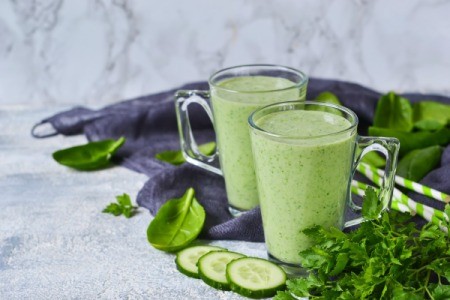 This page contains spinach smoothie recipes. The rather neutral taste of spinach makes it a perfect ingredient for your next green smoothie.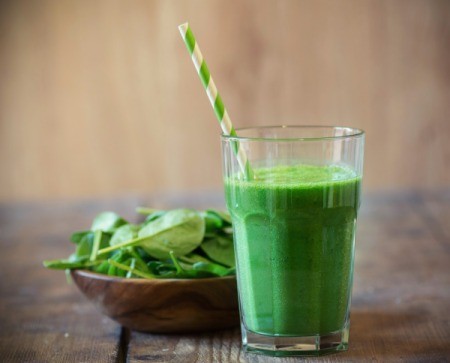 Advertisement
Published by ThriftyFun.
© 1997-2020 by Cumuli, Inc. All Rights Reserved.
https://www.thriftyfun.com/Green-Smoothie-Recipe.html