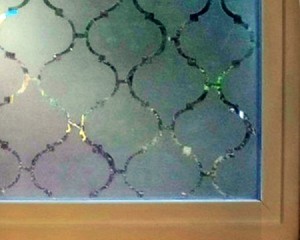 I just read a question regarding 'Removing Old Contact Paper from Windows'. While I don't have an answer, the article caused me to have a question of my own.
In the picture, the window appears to be frosted glass. Am I to understand the glass is not frosted and that the frosted effect is a result of contact paper used on the window?
It may be obvious that this is true, but I am asking because I was not aware that such a type of contact paper for windows existed.
Are there other TF members who have had experience with this paper? How easy is it to apply? How realistic does it appear? Is it non yellowing?
I'm asking all these questions because I very much like the effect shown in the picture and can think of several places I would like to use the paper.