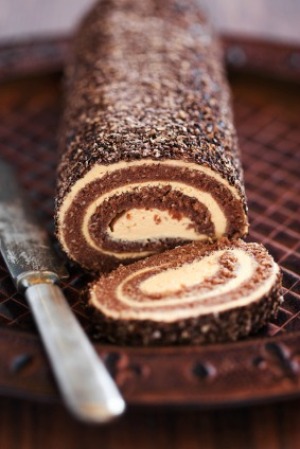 Ingredients
1 1/2 cups boiling water
1 cup regular oats (not quick oats)
1 cup brown sugar
1 cup granulated sugar
1/2 cup shortening
2 eggs
1 tsp. cinnamon
1 tsp. baking soda
pinch salt
1 1/2 cups flour
Topping:
6 Tbsp. butter or margarine
1/4 cup evaporated milk
1 cup flaked coconut
1/2 cup brown sugar
1 cup pecans, chopped
1 tsp. vanilla
Directions
Heat the oven to 350 degrees F. Bring the water to a boil and pour it over the oats. Let the oats stand for 20 minutes. Mix the brown sugar, granulated sugar, shortening, eggs, cinnamon, baking soda, salt and flour together and add the oat mixture. Pour into a greased 9x13 inch pan and bake 35-40 minutes.
Mix the butter, evaporated milk, coconut, brown sugar, chopped nuts and vanilla together. When the cake is done, carefully spread the topping over the cake. Turn the oven to broil and place the cake under the broiler flame until the coconut browns. Watch carefully, it burns easily!
By Robin from Washington, IA