April 10, 2021
0

found this helpful
Most of these do have similar tags. I'm going to lean that these are legitimate. As to its value, that is unclear. I've researched and couldn't find the same pieces online. They are very nice and the gentlemen you purchased them from more than likely isn't lying. The company was established in 1904 so these could have been made in the 20s as you have suggested.
Maybe here can you give you some ideas even though the ones you have aren't on here:
April 16, 2021
0

found this helpful
The earliest reference I can find for this store (Zenith Furniture) at the 14460 address is 1949, so the furniture is mostly likely from after that period unless they re-labled it.
Thomasville Chair Company was around from early 1900s to around 2014 ish).
This Danish style was popular in the 1950s-1960s. I am still trying to locate a catalog with an original picture to confirm.
Are you asking to value the set or just get more info?
April 24, 2021
0

found this helpful
Since PGHgirl has dated the Zenith Furniture store it appears your set was made after that date.
Some facts from Thomasville history:
Thomasville Chair Company - from 1904 - 1962
Thomasville Furniture Company - from 1962 till 2014
Thomasville Chair Company started making bedroom suites in 1928.
You have some very nice pieces but there is no way to actually place a value without finding any even similar items that have sold.
You may be able to ask for information on any of the sites:
www.reddit.com/.../
www.vintagefurnitureguide.com/.../
www.antiquers.com/.../
Your set maybe valued in the thousands so you want to get an appraisal just to place in your insurance furniture file.
April 26, 2021
1

found this helpful
I've found pictures of your dresser on one website. It says that this is Thomasville furniture from the 1960s. That website just posted photographs of 1960s Thomasville furniture. I have checked if the other furniture on that webpage is according to the specified period, everything is correct.
So, this is real Thomasville furniture.
You have 1960s Thomasville Dressers and Night Stand.
Thomasville furniture company was founded in 1904 and at the time, it was called the Thomasville chair company, since it focused on producing chairs. Then this company began to produce a variety of furniture, including bedroom sets, dressers, tables and more. In addition to numerous factories, the company had several hundred retail stores throughout the country which sold furniture produced by the Thomasville name.
In 1961: Thomasville Chair, B.F. Huntley Furniture Co. of Winston-Salem merge, corporate name changes to Thomasville Furniture Industries Inc. You can read about this company here: nrtimelines.wikifoundry.com/.../Thomasville+Furniture+Industries
Thomasville Furniture is not in business any longer.
Heritage Home Group purchased companies like Thomasville, Harden Furniture and Drexel Furniture. Then, Authentic Brands Group (ABG) purchased these names from Heritage Home Group in 2018.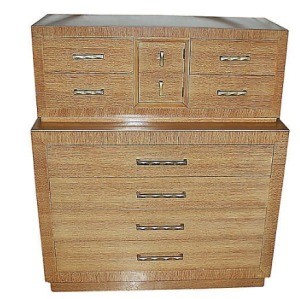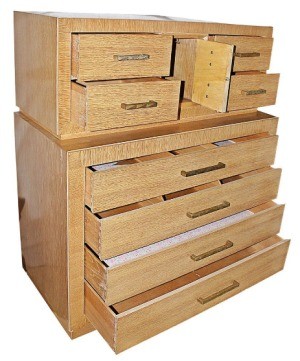 April 27, 2021
0

found this helpful
DianaHM, thanks for finding the great stock photos! Wow!! Would you be able to share the link where you found your photos so can stay in the TF archives as long as the link to the site is alive? That would be wonderful! Thanks!
April 27, 2021
0

found this helpful
Unfortunately I didn't save the link (I cleared my laptop's memory yesterday). But I still have screenshots of some of the furniture from there (which I checked).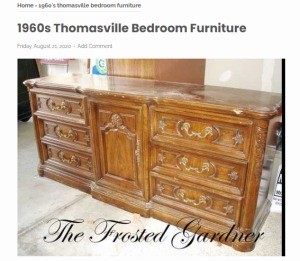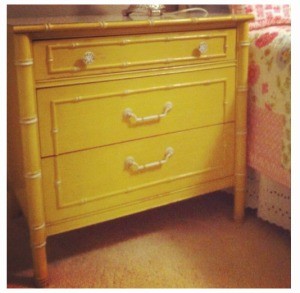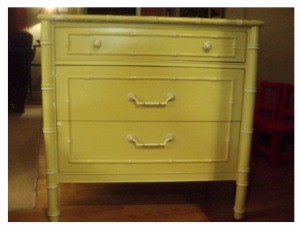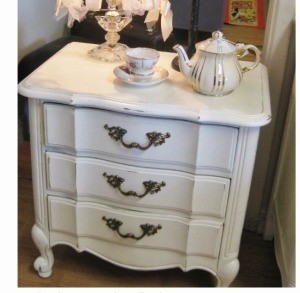 April 27, 2021
0

found this helpful
TY. I will see if I can find the link and post it. I am a Thomasville fan and always looking for good references for their pieces! Usually I find what I need on newspapers.com, but I love the color catalogs! They remind me of Christmas Wishlist catalogs!
April 28, 2021
0

found this helpful
The ones above from the Frosted Gardener are from a furniture flipper/refinisher site: frostedgardner.blogspot.com/search?q=thomasville
I really want to find the one of the 1960s pieces that looks like it came from a catalog. I will keep searching for the source of those.
April 28, 2021
0

found this helpful
I found one more the closed drawer, but it is a Pinterest site and the primary source won't open for me...not sure what is up with that.
My new holy grail is the primary source of this which would be the catalog. I will have to really dig deep to find that one!!