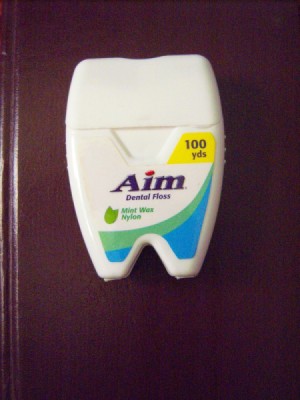 Medical is some of our most costly expenses and since dental visits aren't always covered by many insurances (nor by Medicare), folks sometimes don't go to their dentist every 6 months. I am not encouraging this. It's just a FACT.
If that describes you or someone you know, there is something you can do to protect your health between longer dental visits. I'll also tell you WHY.
Floss at LEAST once daily! Flossing not only removes food in between teeth that might cause cavities, it also wipes off built-up plaque along the tooth and the gumline which leads to teeth loosening and eventually gum disease! Plaque is also known to contribute to lung, heart and other diseases!
If possible look for the unwoven floss, which is looser and grabs more plaque causing material.
Start right after a dental cleaning and it won't build up as quickly. Your mouth will feel and all be fresher and cleaner longer too!