Uses for Drinking Straws
Solutions
Share on ThriftyFunThis page contains the following solutions. Have something to add? Please share your solution!
I know yogurt can be really messy. Just give kids a straw to drink the yogurt out of their container, no mess. So much easier.
By coville123 from Brockville, Ontario
Cut drinking straws into short lengths and insert through slits in pie crust to prevent juice from running over in the oven and permit steam to escape.

By Gary from NJ
When you go to use a straw for your drink, just run it under the tap to clean any dust that maybe inside. I use straws to drink my green tea as I use honey and cinnamon and the cinnamon sinks to the bottom.
I didn't think about rinsing my straws until I saw a picture online with a spider in it! I rinse them ALWAYS now! :D
November 29, 2005
0

found this helpful
To try to save yourself from getting cold sores, when eating in a restaurant with reusable glasses, always ask for a straw for each of your drinking glasses.
By Terri from NV
I buy unopened bags of straws to use as coffee and hot cocoa stir sticks. I pick them up at yard sales, party outlet stores or thrift stores cheap! I cut them in half, or thirds, if I get the extra long ones. They are cheaper than the regular stir sticks, thicker around for people with arthritis for easier holding, and totally easier to wash for reuse. I have saved tons of money on doing this as I have several coffee and cocoa drinkers in the house.

Note: If you have matching coffee cups, no one loses his or her cup if you use different colored straws or different length ones. And, I have yet to melt one in a hot liquid. They hold up nicely.

By Brenda from Tupelo, MS
October 27, 2004
0

found this helpful
To make the drinkable yogurts easier for my young children to drink, I poke a stir straw in through the removable top to prevent spilling! I also keep these stirring straws on hand in case we lose one of the straws from our juice boxes! By Kristin
August 17, 2017
0

found this helpful
One creative use for a drinking straw is for help in organizing necklaces. Keep the chains on your pendant necklaces from getting tangled by storing them inside a drinking straw.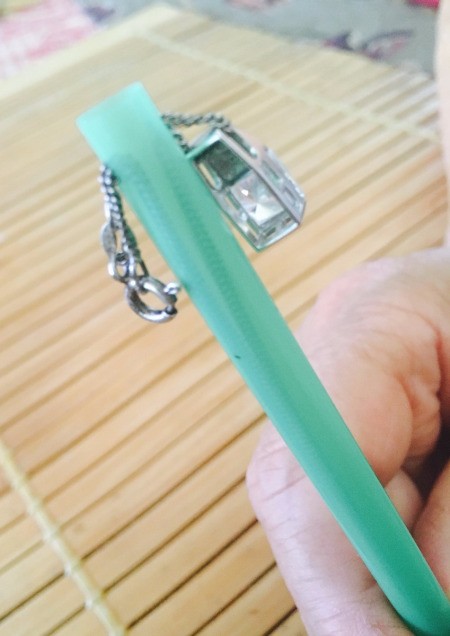 April 20, 2019
0

found this helpful
Repurpose a fat straw as containers for shampoo, lotions, etc. so you can travel with small amounts of your favorites. This is a page about using drinking straw as small travel containers.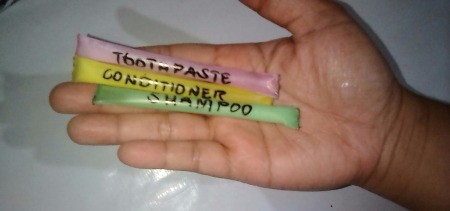 February 28, 2019
0

found this helpful
To rethread a draw cord for your sweats or shorts, insert the cord into a drinking straw and staple it so that it won't slip away when you pull it. This is a page about use a drinking straw for threading draw cords.

August 30, 2018
0

found this helpful
Rather than using a small knife to remove the hulls from strawberries, try this tip using a plastic straw. This is a page about using a straw to hull strawberries.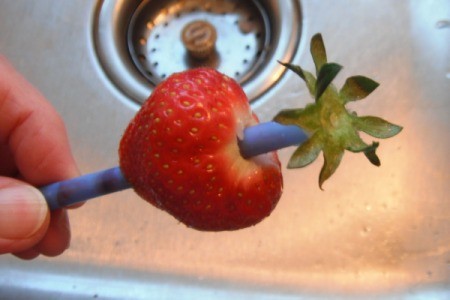 April 4, 2018
0

found this helpful
This is a page about sealing food packaging with a drinking straw. Use plastic drinking straws to help seal plastic food storage bags.