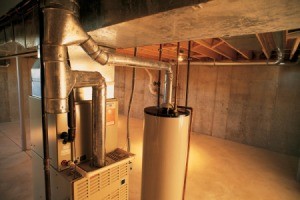 My electric water heater is 25 years old. Within the last few weeks it will suddenly not heat water all the time. The first time my brother-in-law told me to hit the reset button. Since I could not find one at all, he told me to turn off the circuit breaker, wait 15-30 minutes, and turn it back on. This makes the heater work and I get hot water. Lately it is happening more frequently (sometimes daily, other times every 2-3 days).
The breaker does not trip by itself, I turn it on/off to "reset". A plumber gave me an estimate of $2,000 to replace the 50 gallon tank -- this includes city permit, electrical work (he insists city requires new breaker), replace the faucet that turns water off (it is frozen), hot water tank, city inspection afterwards, and draining/removing old tank.
Before he gave me this price, he said the tank was in great shape for its age (no rust, looks good, water runs clear) and that it probably was the thermostat. But he will not just replace the thermostat because he says it is 25 years old, too old for him to fix (yet he just said it was in good shape). $2,000 is a lot of money, and there is nothing wrong with the circuit breaker, but he says it is "best to do it all at once".
1. Am I being ripped off?
2. Is it bad to try to just replace the thermostat and then replace the heater when the element (only has one) breaks?
3. What should I pay to replace the thermostat?
4. If most agree I need to replace the heater, what is a reasonable cost in the Dallas area (for a 50 gallon tank).
5. Until I save money, am I hurting anything by flipping the breaker, waiting 20-30 minutes, and turning it back on?
Thank goodness the weather is so hot --the water heater is on my balcony in a storage room, so what warm water remains is generally OK to bathe in! Thank you.
Fran from Dallas
August 12, 2008
0

found this helpful
For 2K you are being ripped off. New water heaters are much more efficient than a 25 year old one, so you don't need to upgrade the electrical and you don't need a permit to just replace a water heater (I checked on Dalla's web site). You can get a 50 gallon hot water tank for about 500.00. You need to replace the shut off valve though, that should run 30-50 bucks with labor (you will be without water while it is replaced). Go to home depot or sears and talk to them, installation will be a lot cheaper than the 2k quoted. Replacing a old hot water heater with one that is more energy efficient one will save you money in the long run, maybe 5-10 bucks a month. If you don't have a large family you might look into an on-demand heater.