Paula Jo C.
Bronze Feedback Medal for All Time! 119 Feedbacks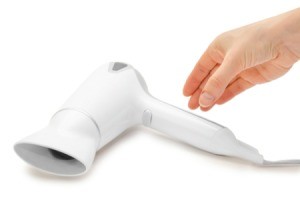 This is for the Budgeting and Financial Tips for the new year. We are soon to be strapped with incoming bills from our expenditures from gift buying for Christmas. Thus you will be looking for ways to cut back on your spending, usually with your heating consumption (or so it is at my house).
I have come up with a alternative idea to heat my body up quickly and WITHOUT turning up the furnace's thermostat. Thus my husband is happy and our check book doesn't run into the red with the high cost of our heating bills! This tip is also for anyone who "lowers their thermostat" in order to save money on their heating bill.
When I get cold or come in from the outside and need to knock the chill off my bones, all I do is sit (in my easy chair) with a BLOW DRYER plugged in beside it. I turn it on blowing the hot air on the part of me that is cold. Within just a few minutes, my body is again warm, that is until the next time I feel a draft at which time I turn the blow dryer back on (me) again. My husband stays comfortable, I get warmed up quickly and our furnace stays off saving on our light bill.
I am anemic with circulatory problems and stay cold 24/7 so this helps my old bones out tremendously in staying warm in the winter months.
Have a great year.
By Paula Jo Carr from Mebane, NC
Comments
Read More

Comments