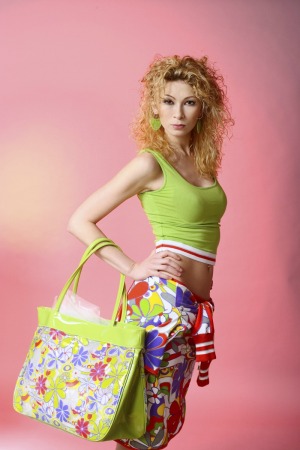 I am searching for the Weight Watchers weekly journals from the late 80s and 90s. I believe there were six weeks worth and then there was a large maintenance sheet where you filled in your daily progress, food categories, water, exercise, etc. This was the best program! I used it to return to my pre-pregnancy weight, five times. Now I'm approaching menopause and have had serious health issues and gained 60 pounds in one year. If anyone has any information I would greatly appreciate it. Thanks so much.
By Ronda from MD
Answers

March 9, 2011
0

found this helpful
I think they are both here:
www.starling-fitness.com/.../
and
here:
www.keepandshare.com/.../free_printable_online_journals.php

March 10, 2011
1

found this helpful
I think if you look up diabetes exchange diet you will find about the same thing.
I, too, loved this program. You'd think WW would take a hint and bring it back.
I am going to try this (my version):
6 bread/starch
3+ vegies
2-3 fruit
2 dairy
6-8 protein
3-4 fat
8 water

March 10, 2011
0

found this helpful
Me again. Diet bites.com has tracking sheets, not the same as WW ones but should work. I hope you have inspired me to start.

June 13, 2011
1

found this helpful
Thanks for posting this information. I agree that the WW plan back then was better, and I'm going to try it again. The current plan seems too complicated to me. I also had great success with this previously.
Read More

Answers

I had great success on the old Weight Watchers plan in 1989, if someone can help me with the food list, the exchanges, and what ever else I would need to get started I would appreciate your help more then you would know? To be honest I'm very scared at this point with the unknown.
I became immobile due to my right knee needing to be replaced. I weighed 329 pounds on July 29, 2007 that saved my life. I'm now at 183, however, I had lost down to 155 pounds. I've had a steady weight gain since about October causing me great concern. I've also had a total left hip replacement with a DePuy device which has been recalled, I have high levels of cobalt and chromium in my system. The specialist I've been seeing doesn't seem to know what to do. He just keeps sending me for test upon test, I guess trying to figure out what to do.
I know in the mean time I have felt sick since late June 2010, I'm not sure if it's the stress causing me to gain weight or the fact that I'm becoming immobile again due to the amount of pain I'm in and feeling sick all the time.
I had my right knee replaced, also with a DePuy device, I've continued to be in great pain with this device, and fluid that ponds just below my knee, with pain that shoots down into my shin bone. I keep being told that the x-rays show I'm fine however I know I'm not fine it hurts all the time. I doing my best to live with all of this pain and suffering I'm in.
I feel if I can find the Weight Watchers plan that helped me lose 50 pounds after the birth of my son in 1985 I could lose these extra pounds and keep them off.
Thank you for your time.
Answers

May 13, 2011
1

found this helpful
I do not have the data from that far back and I don't think the WW frozen foods have those exchanges on them any more. WW has a new Points Plus system, but I cannot find any site that tells you how to calculate the number of points you are allowed per day. But I can tell you how to calculate based on the older points system (it was just replaced recently--I think so WW could say it is a "new" program).
The older Points system gave you an allowed daily points you could eat. Daily allowed points calculation was:
female 2, male 8, nursing mom 12;
age 17-26= 4, 27-37 =3, 38-47 =2, 48-58 =1, over 58 =0; under 5'1" = 0, 5'1"-5'10"=1, over 5'10"=2;
the 1st 2 digits of your weight, for example if you weigh 183 it is 18;
activity--most of the day sitting =0, occasionally sitting but mostly standing = 2, walking most of the time = 4, hard physical work =6.
Add up your points and the total = daily points allowed, plus you get 35 "free" points per week--can be used all at once or spaced out during the week. There is no carry over of daily points from one day to the other nor is there carry over for "free" weekly points.
Now you need to know how many points are in your food so you can keep track of points eaten. Food point calculations are:
calories divided by 50 = A;
fat grams divided by 12 = B,
fiber grams divided by 5 = Y.
Then A + B = X.
X minus Y = point value of that food item.
You'll need to do some math, but it works.
I've currently lost 25 pounds in 2 months by eating at least 4 servings of raw fruits (no bananas), 6 sevings of raw or steamed vegetables (no potatoes, only low fat salad dressing -1 Tblsp.), no starches, no nuts, no sugars (can use splenda or stevia), no fried foods, only 2 servings of boiled, steamed, broiled, grilled protein a day (about 4 ounces each) not fried, and lots of water. This basically gives you a low fat, low calorie diet but you feel full.

May 13, 2011
3

found this helpful
I believe the diabetic exchange diet is very similar, so you might want to look that up.
2 fruits
3+ vegies
2 dairy
3 fats
6 breads/grains
6 proteins
8 glasses of water

Lizzyanny
Bronze Feedback Medal for All Time! 226 Feedbacks
May 13, 2011
0

found this helpful
Do consider a second opinion on the recalled hip replacement. Two people I know who had these hip replacements felt very sick. They felt it was the heavy metals in their systems. Both of them had the replacements replaced. Afterwards they did not feel ill all the time. You can find some folks with 1st hand experience on the net. sharing their experiences. Good luck to you and congratulations on the incredible weight loss. Dont wait on the 2nd opinion.
Read More

Answers

Can anyone out there help me find a copy of the old 1980s Weight Watchers Exchange plan? I need information on food exchanges, amount of a serving, the breakdown of allowed exchanges per day, etc. In other words just about everything concerning this plan. Thank you very much.
Answers

May 20, 2011
2

found this helpful
I have a copy of the Weight Watchers Quick Start Plus Cookbook from 1986. The daily exchanges for a women are as follows:
Week l
3 fruits, at least 2 veggies, 2 milk, 2 bread, 3 fat, and 6 proteins.
Week 2
add 1 protein
Weeks 3 and 4
add 1 bread and 2 proteins
You should always eat breakfast. Don;'t eat more than 4 eggs in a week.
Eat a minimum of 3 fish meals. eat 3 to 4 oz. liver in Weeks 12 and 3. Week 4, eat 4 t0 6 oz. liver. I hope this helps. This book is full of info.
Read More

Answers