After some irregular heart beats, shaky knees, and many brush strokes, a new and stronger me has emerged. I can see clearly now and a path has been paved.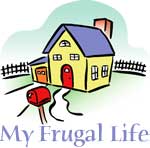 I had taken a small snowball and placed it on a big ol' hill and before I knew it, that snowball began to roll. I look back in amazement at how that little ball picked up speed and started to grow. I never would have thought that an idea in a laundry room could result in meeting my neighbors in a whole new way. It's like that teeny, tiny secret when you were in grade school. The one that only "you" knew but somehow, someway, someone else eventually found out? I guess for me, that "someone" was my mural neighbors. I believe it went something like this.
One day while taking his morning walk, Mr. Tibbons strolled by the mural house and Mrs. Mural just happened to be working in her flower garden. Mr. Tibbons bid Mrs. Mural a good morning and the conversation was officially started. "My, my", Mr. Tibbons exclaimed. "What a beautiful (thank you Mr. Tibbons) mural, but that wasn't there the last time I came this way." Ten minutes later, Mrs. Mural had filled in Mr. Tibbons with the "mural scoop".
Upon arriving home, Mr. Tibbons told Mrs. Tibbons all about the mural and when Mrs. Tibbons went out for her stroll that evening with her neighbor, they chose the route that would take them by the mural house. So, we can now compare this to that little secret we had in school. By talking to Mr. Tibbons for only a short time, Mrs. Mural lit up the neighborhood hot line.
The next day, there was a knock on my door and I was about to meet my neighbors. There stood Mr. and Mrs. Tibbons, coffee cake in hand (I can't help but wonder if Mrs. Mural suggested they bake one) and I just knew in my heart that my paintbrush would be calling me. Over coffee and cake (it really was delicious Mrs. Tibbons), I got to know my neighbors some. I learned that they were soon to celebrate their 52nd wedding anniversary and owned this home for over 30 years. They live on social security and a pension and learned how to be thrifty. They told me that they had stared at the same walls and floors for so many years but just couldn't afford to change any of it. They just wanted a brighter look and needless to say, this gal understood perfectly!
Mr. Tibbons request: He hated how the plain cement floors on both his porches looked and said they depressed him. "Any ideas?", he asked. CHECK!
Mrs. Tibbons loves her herb garden and wondered if I could somehow do something above her plate rail on the wall. "Any ideas?", she asked. CHECK!
As I clean my brushes, once again, another new chapter is written in my journal that I thought I'd share with you and I'm happy to report that my knees no longer shake! Thank you Mr. and Mrs. Tibbons. Stop by for coffee anytime!
Note: My tip from my own learning process. Paint is by far, one of the best band-aids. As far as changing a look and coverage, it is rather inexpensive. Hiring a professional can be very costly and many of us live on a budget, requiring us to be thrifty with any expenses. Some choices we make are rather permanent and there isn't much room for error. But paint is very forgiving and allows one to "recover" a boo-boo that one might make when trying to cover the original boo-boo. So don't hesitate. Grab a brush and just do it!
Remember - you can always paint over it if you don't like it!
By Mary from Palm Coast, FL
Editor's Note: Here is Mary's first essay about painting her laundry room walls:
And about the first set of neighbors to come calling:
Do you have a frugal story to share with the ThriftyFun community? Submit your essay here: https://www.thriftyfun.com/post_myfrugallife.ldml