Finding the Value of Antique Murphy's Furniture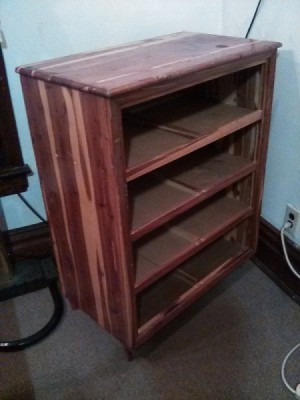 I have a 4 drawer chest of drawers that is made out of cedar, it looks like red cedar to me. The back of it says: MURPHY 151 NSM. The measurements are: 42"H x 32"W x 18"D. It's missing 2 of the drawers, and the other 2 drawers are being used by a friend at the moment, but I was thinking of hiring someone to make the 2 missing drawers because it's a very nice looking piece of furniture, although it does need some refinishing. Is there any way you could give me some kind of estimate (in a format of, "between this amount and this amount, most likely"). Any information would be very helpful. Thank you.
Answers
February 23, 2018
1

found this helpful
Best Answer
This would be a valuable piece of furniture if it was in very good condition and had all four drawers but everything that is not original (even refinishing) will reduce the overall value.
It will be very difficult for someone to match the wood to make new drawers and I believe you will find that - if you find a skilled cabinet maker - it will probably cost over $100 to have the drawers made.
The finish will be difficult because this is not new wood and new drawers would have to be "aged" to match the other parts of the chest.
If you are able to get a decent set of drawers made (and the rest of the chest is in very good condition) you could ask $300-$400.
If you plan to sell, you should list it on your local Craigslist and start the price at $400 - reduce the price if you do not receive any inquires.
Listing it locally means the interested person could inspect the chest and there would be no shipping involved.
Truthfully. seeing the condition and the missing drawers, I would suggest you either use it yourself or maybe a family member needs a nice chest like this.
You could always use the 2 drawers at the bottom and make some minor changes and use the top 2 drawer "spaces" as shelves for folded clothing (especially sweaters). Maybe even make them into slide out shelves.
Who knows - this conversion may sell better than "made-to-match" drawers.
Answer

this Question
11 More Questions
Ask a QuestionHere are the questions asked by community members. Read on to see the answers provided by the ThriftyFun community or ask a new question.
I have a tall dresser, long dresser with mirror, and a foot locker all in good condition and would like to get a idea of what they are worth. I have done some research and found the tall dresser and foot locker are around 700 combined, but can't find anything on the long dresser.
Any ideas on the value?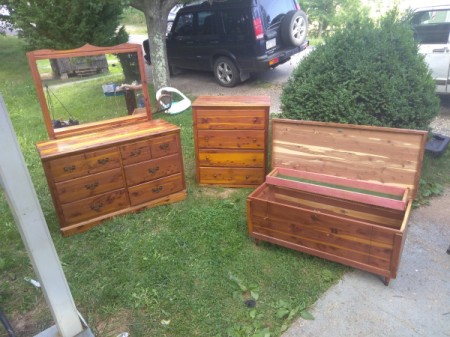 Answers
June 11, 2018
0

found this helpful
I would say $200-250.
June 13, 2018
0

found this helpful
This may give you a guide...this site has some vintage cedar dressers for sale with asking prices in the $350 range (NOT EXACT MATCHES but similar). I found an exact match, but the link was broken so I couldn't get any more info.
So when you click this link use your control and f key to bring up search box and put the word cedar in to find the two that were on there today).
www.kennebecantiques.com/index.html
If you are selling these,you can always say OBO (or best offer) and let the person tell you what they are willing to pay. Sometimes I start things high with a BIG OBO note and hope I get what I really wanted from the item price wise.
Good luck!!
June 15, 2018
0

found this helpful
This is a nice set but not very high in demand so the true sale value will most likely be low. True resale value will probably depend on the type of area where your set is located. The reason being that it would cost almost as much to ship it as the sale price would be so local trade is what you would most likely be looking at.
As a general rule Murphy furniture was on the "small" side compared to other brands of dressers and chest of drawers.
But their cedar chests were of comparable size but do not always command as high a price as other brand name cedar chests.
I do not know where you found the value of $700 for the two items but that would certainly be a good deal if you could sell them for that price.
A good price for the dresser may be around $300-350 but selling it may take a long time.
Not very many modern people will even look at this type of furniture (except out of curiously) so the best deal would be for someone wanting "something from the past" and there are less of that crowd than the younger generation.
I like to have appraisals done as I usually get a lot of useful information and some of it is surprising.
Appraisals also will many times help to sell an item for more money.
Here is a link to a list of sites that offer free appraisals so think about completing one or two and see what they tell you.
If you wish to sell these pieces, I would consider selling individual pieces and maybe list on your local Craigslist, LetGo, OfferUp with lots of pictures and measurements.
Answer

this Question
I am looking for information on when the Murphy 86 school desk was manufactured and sold. I have one that was in an old schoolhouse.
Answers
December 14, 2016
0

found this helpful
I have an old school desk but could never find out very much about it so my answer may not help you very much.
There are several style/kinds of old school desks (as you will find if you just Google "old/vintage/antique school desks") and since you did not submit a photo it seems you may have to do some research yourself.
I cannot find a brand/name on my desk so at least you have that much. There are some desks up for sale on eBay so you may be able to find one like yours or at least get some info on value of this type of item.
I also had a web site from my original search that may help:
www.ebay.com/.../vintage-school-desk
Answer

this Question
I have a table and four chairs. The markings say Murphy 336. Can you tell me how much it is worth? It has two leaves and also the sides flip down.
Answers
April 17, 2016
0

found this helpful
Antique furniture value relies heavily on original finish, current condition, location, quality etc. You can contact antique dealers in your area, online antique appraisers, etc., for possible values. For example, EBay currently has a Murphy office chair for $95.00.
Answer

this Question
I have a Murphy 202 4/6 bedroom suite, including head and foot board, dresser, a mirrored chest drawers, and 2 night stands. How much is it worth?
By Sounal
Answers
May 11, 2018
0

found this helpful
I dont have an answer. I have the same bed and would like to know its value also. Is there someone out there who knows?
Answer

this Question
I have a round Queen Ann table with 3 leaves and four chairs. No. 7394 made by the Murphy Chair Co. of Detroit, Mich. Can you tell me the date they were made and value?
By Charlie F.
Answer

this Question
I'm trying to find out how old a cedar bed is that was made by Murphy with the numbers on the back 4204-5/0-4/6.
By pam from Crawfordville, FL
Answer

this Question
Vintage furniture may have notable value. Finding out this information is useful for restoration plans or future sale. Finding the value of a Murphy rocking chair.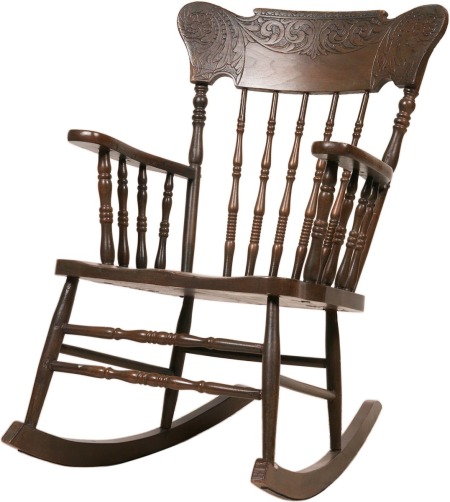 This is a page about finding the value of a Murphy cedar chest. Antique and vintage furniture has not only sentimental value, but sometimes monetary value as well.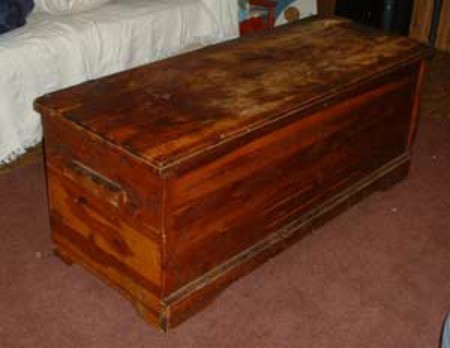 This is a page about finding the value of a Murphy wardrobes and armoires. These clothes storage cabinets can be a nice piece of bedroom furniture, and valuable to the right person.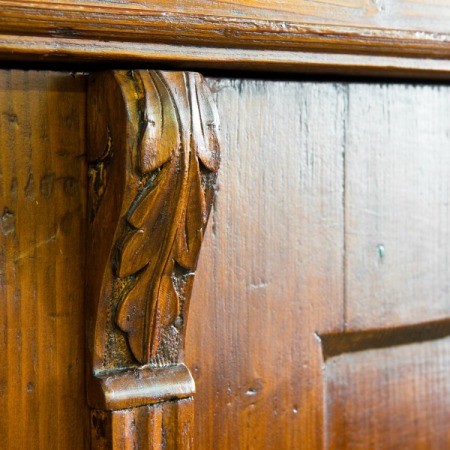 This is a page about finding the value of Murphy chairs. The Murphy furniture company manufactured cedar chests, chairs, and wardrobes from the mid 1940s through the early 2000s. These collectible pieces can still be found today.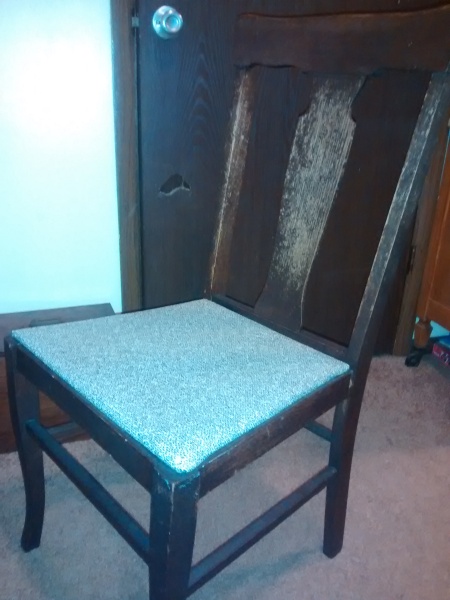 Advertisement
Published by ThriftyFun.
© 1997-2020 by Cumuli, Inc. All Rights Reserved.
https://www.thriftyfun.com/tf75936578.tip.html