Is My Dog a Pure Bred German Shepherd?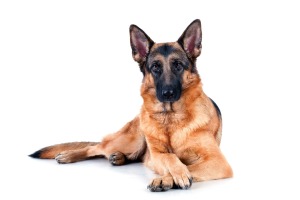 Although a genetic test is the best way to accurately define a dog's breed there are physical characteristics that can help distinguish between a pure bred and mixed breed pup. This is a guide about, "Is my dog a pure bred German Shepherd?.
Questions
Ask a QuestionHere are the questions asked by community members. Read on to see the answers provided by the ThriftyFun community or ask a new question.

Her name is Myxa and I got her from someone who told me that she was a purebred. She runs alto and is very protective, loves to eat, but eats less than our purebred male does. She stands with her back leg out and her other leg in like our male. She loves to bark at strangers.
By Maria
February 17, 2014
0

found this helpful
Best Answer
I am not a vet but we have had four G/S and your dog certainly looks like a pure bred G/S. Of course without papers no one can prove it. Our four did not have papers and looked like yours. She is also beautiful! Congratulations. You will have years of wonderful companionship with one of the smartest breeds there is. Just remember, she is a very smart human in a fur coat.
The lady said she was a German Shepherd. She was 10 months old in this picture. The lady couldn't keep her, so I took her in. Do you think she's a purebred or a mix?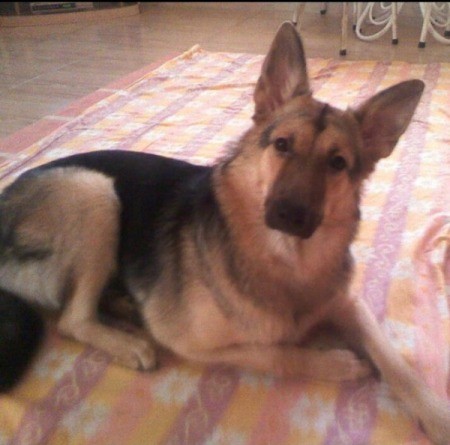 Answers
August 6, 2017
0

found this helpful
She looks purebred to me. You can always do a DNA test to be certain.
August 6, 2017
0

found this helpful
This is a very hansom dog and it looks very much like a German Shepherd. However, if you would like to know if the dog is a pure breed or not the only way to tell is through a dog DNA test. You an purchase the test online and preform the test at home. Otherwise, when you take the dog to the vet, ask them to do a DNA test. Then you will know for sure if your dog is a pure breed or not.
August 7, 2017
0

found this helpful
Look it. Very gorgeous!
August 8, 2017
0

found this helpful
My family (mostly brothers) have always had German Shepherds and their ears are very outstanding - just like your baby's.
DNA tests are getting very popular so I'm hoping the cost will fall soon as the test kits now cost $50 to 200 dollars but most of them are very accurate. Test kits are sold at most pet stores, on line and from your vet. If your baby is due to see her vet anytime soon you can always ask their opinion about the breed. Of course, they cannot actually tell by looking if she is pure bred but they have a lot of knowledge about breeds.
Here is a link about DNA testing and also an example of a test kit for sale but there are lots of places to purchase these kits.
https://www.can esting-for-dogs/
http://www.wisd isdom-panel-4-0/
My dad's friend has a black German Shepherd who gave birth and he said he was gonna give me this puppy. I really want a purebred German Shepherd and this one has some German Shepherd features, but he doesn't look like German Shepherds his age (5 weeks old). I'm suspicious because I don't know what breed the father is.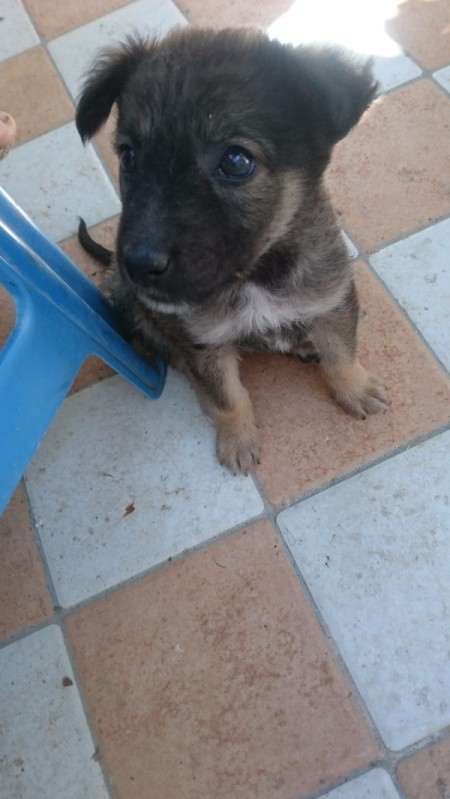 June 14, 2017
0

found this helpful
This looks like a German Shepherd mix, not pure-bred. Are there any papers? If not, you may have to do a DNA test to find out for sure.
June 14, 2017
0

found this helpful
What a cutie! Looks like a mix but here is a guide for you to check out: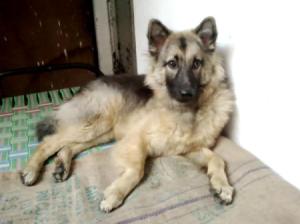 His name is Bruno and I got him when he was 1.5 months old from someone who told me that he was a purebred GSD. Now he is 10 months old. He runs a lot, is extremely energetic and fun loving, but is very protective. He loves to play fetching and tugging. He is not food oriented and eats small quantities. He is extremely intelligent and barks at strangers for few minutes and when he has confirmed that things are safe then he will start playing with them.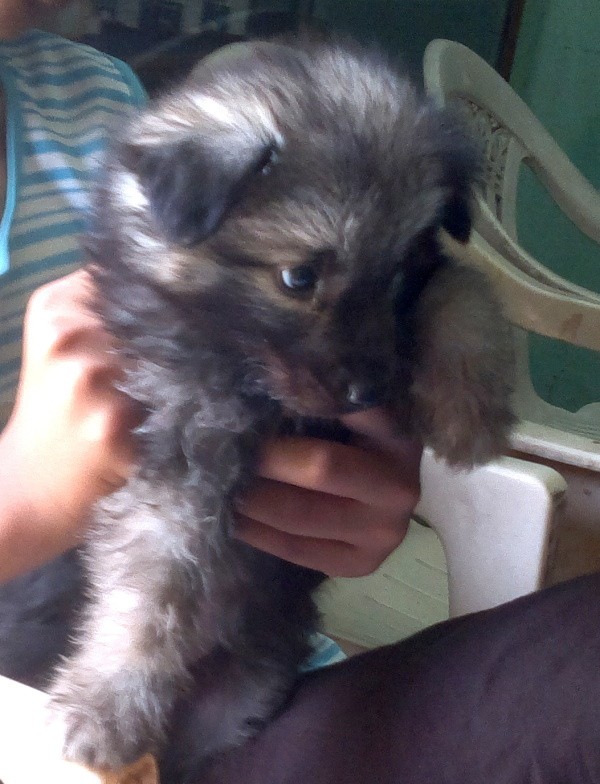 By Shrishti N.
February 24, 2015
0

found this helpful
He looks like a pure breed long hair German Shepherd.
February 26, 2015
0

found this helpful
I agree, he looks like a long hair shepherd. We recently rescued our 5th G/S. Wonderful breed.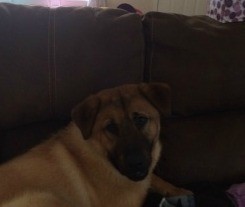 Does my dog look like a purebred German Shepherd even with the floppy ears? We got him from the shelter. They said he was a German Shepherd, but someone shaved him. I'm just wondering if he could be mixed with anything.
September 28, 2014
0

found this helpful
He looks like he may be a Golden Lab mixed with German Shepherd. Hope this helped. :)
June 26, 2017
0

found this helpful
I agree, it does not have full German Shepard markings, and is ears should be standing up.
Related Content
In This Guide
Categories
Guides
More
Categories