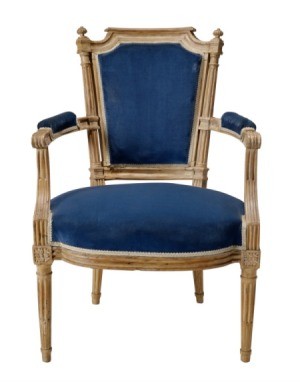 When you are selling vintage pieces of furniture you will want to get the best price for it. This guide is about selling antique furniture.
Solutions
Share a solution for this guide today!
Questions
Here are questions related to Selling Antique Furniture.
I have some antique furniture that I would like to sell at the right price. I do not want to be ripped off. How do I do this?
By anner893 from Flintshire
---
Most Recent Answer

05/18/2009
You could sell them on www.craigslist.com or put them in a consignment shop. At CraigsList, you can place ads and pictures of the items for free and people in your area will reply to the ads.
How do I have an antique cabinet appraised before selling the item?
By Niecy
---
Most Recent Answer

By PENNY K08/10/2010
Well, appraisers charge to come and look at anything, and contrary to the television antique shows, the whole thing with antiques is perfect buyer at the perfect time; how likely is that where you live?

I worked in an antique shop for some years, and this is what I would suggest for starters. Take some well lit pictures of your piece. If you have some information about it, take your pictures and start at your library and find some pictures/information and check out at least one or two books. Then start visiting some nice antique stores in your area, and bring both your picture and the book. Talk to people at the store who seem to know something [sometimes the person there doesn't know furniture as well as say glass collectibles]. Look for something similar in the stores, write down what they call theirs, and the prices. Look on line for furniture that is called what you have finally
identified as the name for yours. Like early 19th century quarter sawn oak sideboard [oak cut a certain way]. Ask the advice for pricing from each and every store. It's possible one of the stores will be interested.

Our store did very well pre 9/11, but the years afterward were a huge fall off. Other dealers who shopped our store told the same story. Not sure why. But if you live in an area known for antiques, you may have an advantage.Ask in the stores you check out how antiques are doing. It will make you realistic about a fair but not high offer from any buyer, that you might otherwise turn down.

Also some stores will let you put in your piece on consignment for a percentage. I would try selling it on your own first. In your home, you are competing with nothing. In a store you are competing with all of their similar items, even though you do get exposure.
But you can post on the nearest Craigslist with a picture.

How do I research and sell my antique furniture. Post your advice here.
Editor's Note: Please do not post ads for buying or selling specific furniture here or for getting price quotes. This is an informational resource only.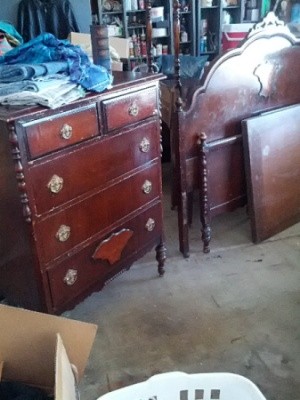 I have an old bedroom set that belonged to my grandpa; its a hundred years old this year. It is in great condition. How would I find someone to buy it?
By Stacey from Phoenix, AZ
---
Most Recent Answer

By Lisa10/07/2013
Make sure to look up the name of the brand of bed. If you're in luck, there will be posts about them. And get a couple quotes, take pictures with you of different angles. Good luck!

I have two antique matching window chairs, one is a rocker and other is a chair. They have never been refinished. They have the extra spindles. I am planning on putting them in a fundraiser yard sale. Are they to valuable to put in a yard sale? Please help.
By Margaret from Nova Scotia, Canada
---
Most Recent Answer

By Suntydt07/16/2010
Probably, People don't look for things of value to pay any value at a yard sale. They want stuff for next to nothing. Your best bet would be an auction if you know anyone having an auction and they don't mind if you add your chairs. A local newspaper ad. Craigs List on the internet. Or maybe a second had shop that does sales with commission.
I have a dining room set made in Philadelphia in 1927. It includes a buffet, hutch, table, and 6 chairs. It does need refinishing. The table was refinished. I am wondering how much I could ask for it?
By Urszula from Brampton, Ontario, Canada
---
Most Recent Answer

By Marie Brack05/24/2013
I suggest you search the Craigslist.ca for the city nearest you in the furniture section and see what other people are asking for similar things. Since it needs refinishing your potential market will be smaller since not everyone wants to do the refinishing.

http://toronto.en.craigslist.ca/bra/fua/
Is there a site I can post the pictures of my antique furniture to be sold?
By Derrick
---
Most Recent Answer

By Marie Brack05/24/2013
Craigslist is available for local sales. You can list on eBay and specify that it is for local pickup only, unless you have the resources to ship it and the buyer wants to pay to ship it.