Separating Dishes that are Stuck Together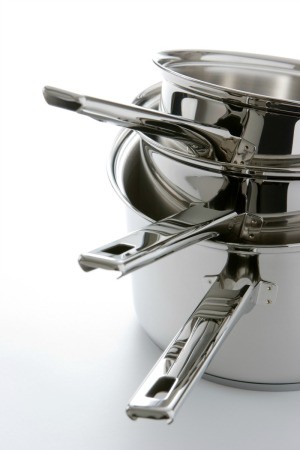 Lids can become stuck to pots and dishes in the sink, such as two glass bowls, can stick one inside the other. This is a frustrating situation and seemingly difficult to resolve. This is a guide about
separating dishes that are stuck together.
Solutions
Share on ThriftyFunThis guide contains the following solutions. Have something to add? Please share your solution!
I had 2 pans that were stuck together. After trying everything I've heard of, I finally sprayed WD-40 into the sides of bottom pan, put them in freezer over-night, dropped them on concrete this morning, and VOILA!
Read More...
This is a guide about unsticking glass dishes. It can be frustrating trying to get glass dishes apart without breaking them.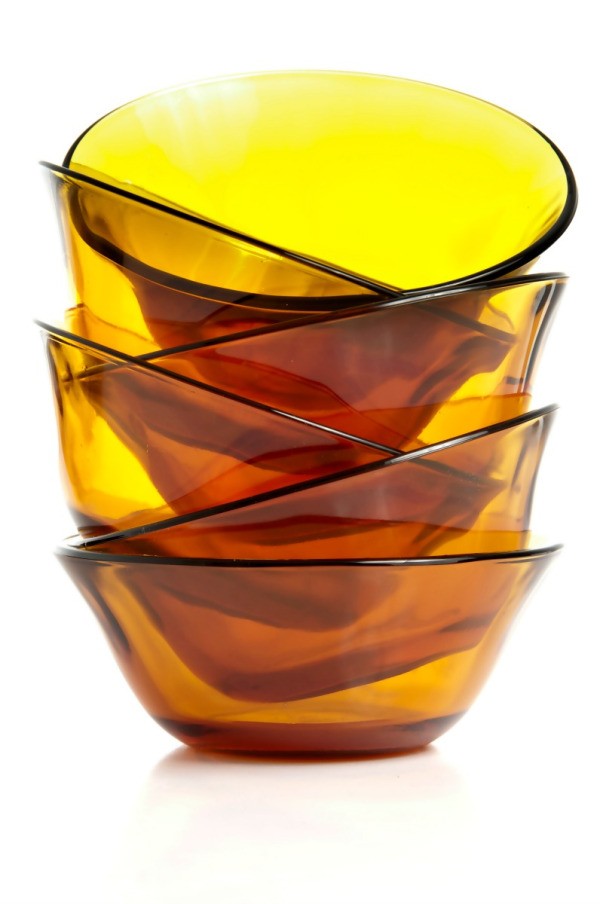 Read More...
Questions
Ask a QuestionHere are the questions asked by community members. Read on to see the answers provided by the ThriftyFun community or ask a new question.
I have a steel box lid stuck into another steel box tightly. I tried different ways, but have not been successful. Can someone help me with how to separate these two without any damage to both box and lid?
October 21, 2015
0

found this helpful
Best Answer
You can try putting ice in the smaller box and running very hot water over the outside of the larger box at the same time. May need several tries to have the large one expand and the small one shrink at the same time.
October 22, 2015
0

found this helpful
Good thinking, DCA! Steel doesn't typically expand or contract a lot but it may do the trick. If you could insert or pour grease of some kind between the two, that might help as well. Find someone to help? Two sets of hands on this would make it easier.
October 23, 2015
0

found this helpful
Awhile ago someone had a similar problem with dishes, and they used dish soap as a lubricant. That might be a better first choice if the ice/hot water doesn't work right away.
Related Content
(article continues below)
June 19, 2016
0

found this helpful
This method worked after much going back and forth keeping one pot hot and the other cold...waters. We also created a space to allow between the two pots to add hot water to the lower pot to bring to a boil...with a twisting action...top pot going one way bottom pot going the oposite way...the suction released...and the pots separated...easily. Get this part two women losened it for two men to pull apart! Yeah sistergirls for your important part!!!
I have two glass casserole dish lids that are stuck together like glue on paper. I have tried soaking them in hot and cold water, banging them apart, dish soap, oil, and a knife to try and separate the two. I have been unsuccessful so far. Does anyone have the magic solution to this odd and inconvenient problem?
Nita from Michigan
September 22, 2005
1

found this helpful
Best Answer
Have you tried cooking oil to try to get them apart ? or the bakeing spray , like pam ,ect . maybe if you spray the lids with that in the area where they are stuck together you can work the apart .
September 23, 2005
1

found this helpful
Best Answer
Put ice in the top one, that will make it contract. When it gets good and cold, try separating them.
September 24, 2005
0

found this helpful
Best Answer
Cold will contract (shrink) glass and heat will cause it to expand. It isn't visible, but it is enough to help get stuck glass items apart.
Cool the inner lid (ice sound like a great idea) and warm the outer one at the same time. This should help. It is the preferred method for separating 2 glasses stuck together, there's no reason it can't work for lids.
Denise
March 3, 2016
1

found this helpful
Yes... This trick did help me. What I did is I kept the jammed pans in freezer ovrr night, next morning just held the outer surface of lower pan to hot tap water... Guess what in few seconds the pans came apart by themselves like a charm :) hope it helps
Read More Answers
I was warming up some food in a large bowl by putting water in a glass pot and putting the plastic bow on top. Now the bowl is stuck inside my glass pot and I can't remove it. There is still a small amount of water in the pot but the bowl is embedded.

Staffney from Baltimore, MD
December 2, 2008
1

found this helpful
Best Answer
I had something similar happen with 2 pyrex baking dishes. I tried the hot/cold water method to no avail. Finally, on a whim, I sprayed both dishes with WD-40 and they slid apart like a charm.
January 14, 2009
0

found this helpful
Best Answer
Hot water expands fibres in certain materials. You need to shrink them instead. Try popping it in the fridge for a while or fill with icy cold water, and try separating them again.
December 1, 2008
0

found this helpful
Sometimes having a change in temp will cause one or the other item to expand at a greater rate than the other and it will release. If cold dosen't do it try running hot water on the glass. The glass should expand from the heat and release the plastic.
February 16, 2009
0

found this helpful
I have two medal pots stuck and cannot get them apart. Tried putting them in the freezer - did not work. Tried oil between both - did not work. Really good pots - what else can I do?
Read More Answers
I stuck my steel plate in the aluminium vessel, now how do I remove it?
By Shinu
February 16, 2014
0

found this helpful
Best Answer
Put ice on the steel plate; heat the outer vessel in hot running water. Outer aluminum vessel should expand enough to let you remove the cold steel plate.
February 16, 2014
0

found this helpful
I don't have the faintest idea what you did. If you want help, you might want to explain what plate, and what vessel...
I have a 9" springform pan bottom that got wedged down into my round 9" Wilton cake pan. Since they're the same size the springform pan bottom fell to the bottom of the cake pan and is so tightly wedged in I cannot get it out. I have tried putting the bottom in hot water and ice in the top...nope. I tried freezing them...nope. They are so snug on the bottom I can't get water under the springform pan and I don't think there's any room under it anyway to try and steam it off. There is absolutely no wiggle room between the two. I don't want to ruin either pan, but I'm afraid I'm going to have to sacrifice one to save the other. Any ideas?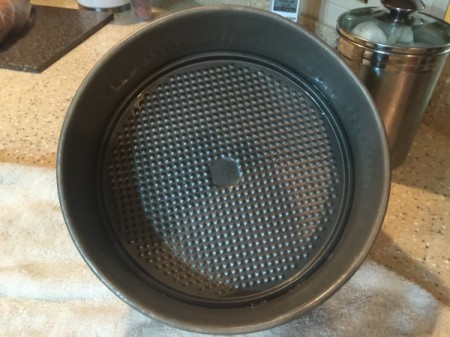 October 30, 2015
0

found this helpful
If you have access to an air compressor have someone hold the pan and shoot air at the edge and see if this works. My husband dislodges stuck buckets this way.
October 30, 2015
1

found this helpful
I would try pouring in some vegetable oil and let it seep in between the two pieces for a while, then invert them in the sink and see if the pan bottom will drop out. With a little tapping on the cake pan bottom, or tapping the rim on the sink, maybe the two will separate.
January 10, 2017
0

found this helpful
Thanks. I sprayed the edges of the inside pan with cooking spray really good then turned the pots over in the sink and ran very hot water on the bottom of the pan for about one minute, moving the faucet to bottom of both sides of the pot then within a minute the inside pan released and dropped into the sink!
Any advice on how to remove a dish that fell inside an aluminum pot? Would freezing or just cooling both cause them to shrink and separate?

Thanks

Mike
September 27, 2004
0

found this helpful
Thx for your fast response with advice. I'll try it !
September 28, 2004
0

found this helpful
I recommend ice in the dish inside the pot and a hot water bath on the outside surface. Heat expands and ice (cold) contracts. good luck
September 28, 2004
0

found this helpful
You don't say if the dish moves, try taking a butter knife and sliding it along the edge of the dish and the wall of the pot, it should let you get the knife down in side and flip the dish so you can grab it.
September 28, 2004
0

found this helpful
Try flipping the pot upside down for a while. Just make sure there is something soft for the dish to land on. If that doesn't work, try a heating pad over the pan, still turned over. Heat expands, cold shrinks.
Read More Answers
How do I remove an aluminum saucepan stuck in a china casserole dish?

By VLF
November 7, 2012
0

found this helpful
I would try putting them in the freezer to see if they will contract enough to pull them apart.
November 7, 2012
0

found this helpful
I would set the china dish in a sink with hot water - not enough to cover - but HOT - you want to heat up the china dish a bit. That might just do the trick on its own. And then add some ice cubes to the aluminum pot, and it should contract enough and the dish expand enough to come apart.
I have a Bella Rocket blender. The hard plastic lid is stuck in the bullet hard plastic lined blender portion. I can not remove it. I tried boiling water and have tried using a small putty knife. I don't know if I can put it into the freezer as the motor portion is in the bottom.
By June D
I left my steaming hot metal pot cover (lid) on my glass top and it got stuck. How do I separate them?
By Coco
© 1997-2017 by Cumuli, Inc. All Rights Reserved. Published by
ThriftyFun
.
Page
generated on January 17, 2017 at 8:49:48 AM on 10.0.0.74 in 5 seconds. Use of this web site constitutes acceptance of ThriftyFun's
Disclaimer
and
Privacy Policy
. If you have any problems or suggestions feel free to
Contact Us
.