Ingredients:
2 (21 oz.) cans apple pie filling
1 cup raisins
1 tsp. cinnamon
2 cans refrigerated cinnamon rolls (6 to a can)
Directions:
In a greased 9x13 inch baking dish, combine the pie filling, raisins, cinnamon. Separate cinnamon roll dough and space evenly on top of fruit (dough should just touch).
Bake at 400 degrees F for 20-25 minutes or until rolls are golden brown and baked through. If rolls brown too quickly, cover loosely with foil during last 10 minutes of baking. Drizzle frosting from packages over top. Serve warm.
By Irishwitch from Aurora, CO
Ingredients
4 cups peeled, sliced apples
1 1/2 tsp. lemon juice
1 cup mini marshmallows
1/3 cup red cinnamon candies
4 1/2 tsp. cornstarch
3/4 cup water
2 Tbsp. margarine
Topping:
1/4 cup sugar
1/4 tsp. cinnamon
10 oz. can flaky biscuits
2 Tbsp. margarine, melted
1/4 cup chopped nuts, if desired
Directions
Preheat oven to 350 degrees F. Combine apples and lemon juice. In large saucepan, combine marshmallows, candies and cornstarch. Stir in water and margarine. Cook over low heat, stirring constantly until candies are melted. Stir in apples. Heat until hot, bubbly and slightly thickened, stirring occasionally. Pour apple mixture into ungreased 8 or 9 inch square baking dish. Blend sugar and cinnamon. Separate each biscuit into 2 layers. Dip one side of each into margarine, then in sugar mixture. Overlap, sugared side up, in rows over hot apple mixture. Sprinkle with nuts. Bake at 350 degrees F for 25-30 minutes or until golden brown. Makes 5-6 servings. By Robin from Washington, IA
October 3, 2005
0

found this helpful
PLACE wafers in microwaveable bowl. Top with applesauce. MICROWAVE on HIGH 15 sec. or until hot.
Let stand 1 min. to cool slightly. TOP with whipped topping. Sprinkle with cinnamon, if desired.
Read More...
I am looking for an apple cobbler or similar dessert to make in a crock pot to take to Thanksgiving dinner.

Jo from NY
Answers
By jean (Guest Post)
November 15, 2007
0

found this helpful
Thie one is both easy and good.
Granola Apple Crisp
2 21 oz cans apple pie filling
2 1/2 cups granola cereal
1 1/2 tsp cinnamon
1/3 C sugar
1/3 C melted butter/margerine
Spray cooker with cooking spray.
Layer pie filling then granola.
Sprinkle cinnamon and sugar over top, then pour melted butter over top.
Cover and cook 3 hours on low. Enjoy.
November 16, 2007
0

found this helpful
http://southern ck/bldessrt.htm. All kinds of recipes with fruit. The one I may just have to try is Apple Cranberry Crisp....yummmmm!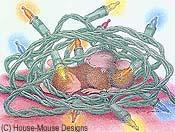 November 17, 2007
0

found this helpful
This is not a cobbler, but an apple crisp. The easiest dessert recipe in the world. I found Apple Cinnamon dry packaged mix at several stores, but I now order it online at www.calhounbendmill.com. Put canned apple pie filling in a baking type dish or pan. Mix the apple cinnamon with butter as directed.
Pour over apples and bake also as directed. To increase, just use another can of apples and another mix. It's outstanding and my grandchildren ranging in age from 1 to 26 love it. Gone are my days of peeling apples and making my own mix, which I might add was never as good as this. Taking this anywhere is a major hit, everyone wants the recipe and oh, so easy.
November 17, 2007
0

found this helpful
INGREDIENTS:
* 6 medium cooking apples, peeled, cored, sliced
* 1 1/2 cups flour
* 1 cup packed brown sugar
* 1 tablespoon cinnamon
* 1/2 teaspoon nutmeg
* 1/4 teaspoon ginger
* 3/4 cup butter or margarine, softened
* .
* Topping Suggestions:
* Vanilla ice cream
* Maraschino cherries
* Whipped cream or whipped topping
PREPARATION:
Grease crockpot, arrange slices in bottom. In a mixing bowl, combine flour, sugar, spices and butter. Cover the apples with this mixture. Tamp down lightly. Cook on HIGH for 3 to 4 hours, until apples are tender.
Serve in dessert dishes with any or all of the suggested toppings.
Enjoy...good on a cool, crisp Fall day!
November 17, 2007
0

found this helpful
How about this Pumpkin Apple slow cooker dessert? I have some in the cooker right now!
Answer

this Question

...
Do you have a recipe for apple cobber?
By Iona
Answers
September 16, 2012
0

found this helpful
Put two cans of apple pie filling in the bottom of 9x13 pan, then pour a dry yellow cake mix over it, then melt some butter/margerine and pour evenly over that, then bake. If you google, you can find the exact recipe someplace.
September 16, 2012
0

found this helpful
I have one called a Lazy Woman's Apple Cobbler. Actually you can use any kind of fruit in it.
Lazy Woman's Apple Cobbler
1 Cup self rising flour
1 Cup sugar
1 1/2 - 2 teaspoons apple pie spice
Stir dry ingredients together and set aside.
Melt one stick margarine in a 2 quart baking dish that you will bake your cobbler in. Pour the melted margarine in the dry ingredients and add 1 Cup milk to the melted margarine and dry ingredients. This will be a very liquid batter. Stir well and pour into baking dish. Next pour a can of apple pie filling into the center of the baking dish, DO not stir. Put in preheated 350 degree oven and bake for 45 minutes or until done. Eat alone or serve with whipped cream or vanilla ice cream. Refrigerate any leftovers.
I hope this is what you are looking for, it is very simple to make and delicious! I'm sorry I don't have a picture to post for you.
Answer

this Question

...