My 1 year old cat had 3 baby kittens 1 week ago. She had them downstairs up between my flooring upstairs where this is a lot of insulation. I tapped my phone to a pole and took a video of them. I do it once a day to check on them. But I cannot reach them at all. Mom is good and has plenty of milk coming in and babies look good.
Will she bring her babies down at any point? Maybe once they are bigger and walking? Not sure what to do? I'm glad they are healthy but they will need to come down at some point. We built a ramp for her too so it would be easier for her to bring them down.
Answers

Pghgirl40
Bronze Feedback Medal for All Time! 196 Feedbacks
April 19, 2020
0

found this helpful
Best Answer
I would keep a close eye and if you see any sign of trouble, you may want to figure out a way to access them carefully without hurting them. Is it possible if you can get your phone down there on a pole that you can rig a grabber (like the kind used to pick things up from the floor) can be stuck down there to grab them by the scruff and pull them up? Perhaps you can well pad the grabber parts and carefully do the scruff thing and remove. Think of it as the equivalent of the mom picking them up by the scruff.
Post with an update. Prayers for easy solutions.

poehere
Bronze Post Medal for All Time! 105 Posts
April 20, 2020
1

found this helpful
Best Answer
Nature has a way of protecting itself and mother cats know what they need to keep their babies safe. She has delivered her babies where she feels good and feel comfortable to take care of them. You may need to wait 18 to 24 days before the kittens have their eyes opened and walking around. Then the mom will more than likely move them from where she has them. Just give her space and allow her to take care of them how she feels good about it.
Answer

this Question

I have a 2 day old kitten. We have a box that the kitten is in at the bottom half of a pet carrier that is kind of joined onto the box. The mummy cat sometimes lays in the carrier instead of the box with baby kitten when baby kitten is sleeping.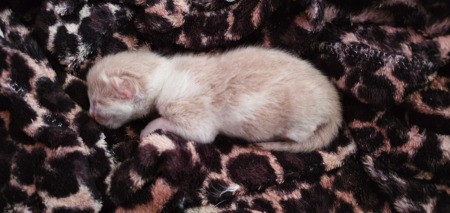 My question is how often should the kitten be feeding and for how long and is it OK for mummy cat to go off and have a wander every now and then. Mummy cat is an indoor cat and feels very safe here so I just thought maybe she knows her baby is safe to leave while he is sleeping (she was carrying 2, but 1 didn't make it).
Also I've put our heating on to make sure baby cat doesn't get too cold and I touched him and his very warm so I've now turned heating off. Is there a chance he could get too warm?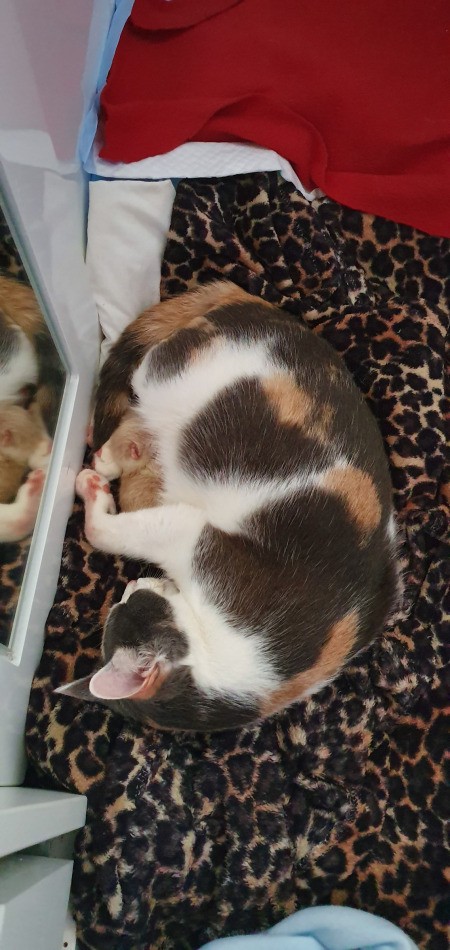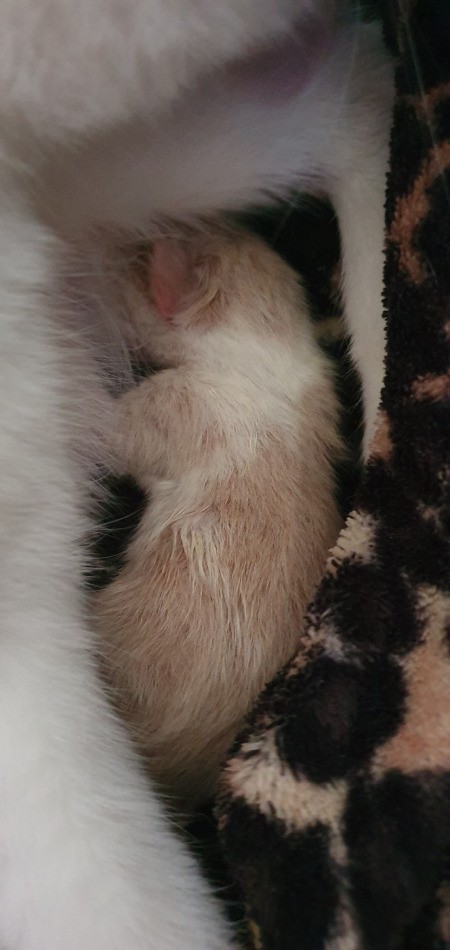 Answers

Judy
Gold Post Medal for All Time! 677 Posts
September 21, 2019
0

found this helpful
I would let nature take its course. Unless your home is very cold the blankets in the box are fine. Dont heat them up.

Pghgirl40
Bronze Feedback Medal for All Time! 196 Feedbacks
September 21, 2019
0

found this helpful
Condolences on the loss one of the kits. Let mom do her thing. No need to intervene unless she stops nursing. If that happens call the vet and get mother's milk for kittens. Sometimes you can get it at tractor supply type places, sometimes you need to get it from a vet.
The vet will tell you the feeding frequency based on age. Hopefully that will be a no issue. Sweet family. Sending them prayers and blessings.

Ana
Bronze Post Medal for All Time! 140 Posts
September 21, 2019
0

found this helpful
It is natural to wonder about the kitten. As long as the mommy cat feeds,the little one will be o k. But if you need to assure yourself call the Vet!

September 21, 2019
0

found this helpful
You may not have a vet to call for advice or instructions so maybe this link will help and provide specific answers to your questions.
I believe at 3 weeks your baby would be yelling if it was hungry so I believe the kitten may be a little immature for its age but it looks like the mother is doing a good job of snuggling the baby and that is definitely a good sign.
The mother may not have enough milk as this does sometimes happen so check out his weight. You can use any kind of scale available.
Mother cats do get up and wander around - eat/potty/rest - especially with only one baby to feed.

poehere
Bronze Post Medal for All Time! 105 Posts
September 22, 2019
0

found this helpful
You basically have nothing to worry about. The babies will lay on top of each other or very close to keep themselves warm. The mother knows when to feed the cats and she will do this automatically. She will not leave them alone for very long at a time. I would just allow her to take care of the kittens and they should be fine.

Lizzyanny
Bronze Feedback Medal for All Time! 226 Feedbacks
September 23, 2019
0

found this helpful
Your momma cat is so pretty. She is behaving like a really good mother. It is normal for them to go off for a break on a regular basis. She will nurse the kitten on a regular basis. You can tell he is eating well by weighing him every day. Get a scale that measures ounces.
He should gain some weight most days. You can find charts on the internet that tell you how much to expect them to gain daily. Do be very careful with the heating pad. Even on the lowest setting they can be too warm.
Answer

this Question