Cleaning Corduroy?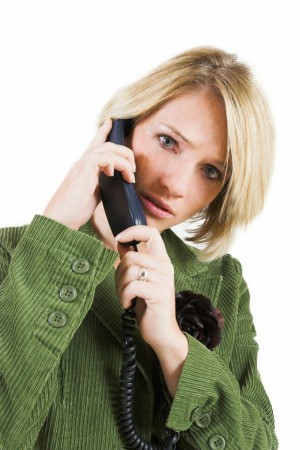 How do you remove grease from corduroy pants?
By Kandi
Answers
January 5, 2012
0

found this helpful
I learned a this trick while working at a bearings plant. Put just enough Dawn (reg.) to cover the oil, grease spot, let it set for a few minutes then wash as usual, works everytime!
January 6, 2012
0

found this helpful
Fels Naptha comfort bars work great for just about any kind of stain. Even if the stain has already been washed and dried. What's even better is that a bar at Walmart is 97¢!
January 6, 2012
0

found this helpful
Fels Naptha laundry bar rather.
January 6, 2012
0

found this helpful
I would put straight dawn dishwashing liquid on the grease stain or straight degreaser (although I think dawn works better). If it doesn't come out the first time, which it should, put straight dawn on it and put oxy clean powder on top of the dawn. Work it in and let set for about 30 minutes or so.
January 6, 2012
0

found this helpful
Although as I read some more comments. Fels naptha is a must in the laundry room...an absolute must!
January 9, 2012
0

found this helpful
I agree with the Dawn dish soap it even get transmission fluid out of clothing.
Answer

this Question
6 More Questions
Ask a QuestionHere are the questions asked by community members. Read on to see the answers provided by the ThriftyFun community or ask a new question.
My son needs to clean the collar of a corduroy sport coat. Any home cleaning ideas?
By cybergrannie from FL

Answers
March 1, 2011
0

found this helpful
A strong heavy soak of Awesome (Family Dollar or other degreaser) placed over the dampened collar should help lift most of the oily residue depending if it's been laundered previously and dried. Set in stains on clothing are not easy to remove after laundering.
March 1, 2011
0

found this helpful
Betty, Please don,t write this idea off before you try it.Use baby wipes. I use them all the time to get stains out. I had foundation on a coat collar, gently rubbed with a couple of wipes. hey presto as good as new. Even cleaned mud off a cream carpet. Hope you give this idea a try. Good luck. Jan UK
March 1, 2011
0

found this helpful
I should have stated this is a "dry clean" only sport coat. It is cotton but I have not tried any cleaner yet.
He only wore it one time but the neck does look "dirty" but not enough for a cleaning bill (until he puts it a way for the winter).
Thanks for your suggestion.
March 6, 2011
0

found this helpful
Just take a washcloth and rub it gently with the cord grain. Tell him to wash his neck well before wearing it. It is neck dirt/grease that has found a new home. If his hair is touching the collar, that is an issue too.
Answer

this Question
My dog rolled in dark black mulch then enjoyed a nap on the couch. It is a caramel colored corduroy couch. I tried Woolite wipes, but there is still a lot of dirt on the couch cover. Can I wash? Dry clean? It was custom upholstered so there is no label to consult.
Thank you!

Answers
July 4, 2018
0

found this helpful
Corduroy is usually washable, but may shrink. You might want to try a mild soap and water solution on a hidden spot first. If in doubt, get it professionally cleaned.
July 4, 2018
0

found this helpful
You may be able to to get the stain up with some of the simple--original blue-Dawn dish soap on a clean white rag. Try it in an inconspicuous spot and if it is ok, work the Dawn into the stain and it should wick off on to the rag. When the stain is gone, remove the soap residue with another clean white rag with cool water. Rung out well. It may take a couple of rounds, but I have used Dawn to get rid of all kind of stains. Only use the basic Dawn. The others make too many suds and have different colors that just don't work the same as the original version.
July 5, 2018
0

found this helpful
I would suggest you vacuum and let dry and vacuum again before trying another method.
If you try the Dawn (original only) treatment you might want to use the suds off the top first. Or if no suds, take a soft brush and dip lightly in solution and brush spot (with the nap) but not enough to really wet the fabric.
It is difficult to dry cushions if you soak them with this solution (also difficult to remove all the soap and that is a dirt catcher).
Let it dry in between cleanings so you can tell if it is working.
Some people recommend using a sprinkling of baking soda but that I have not tried.
If you get it clean, take a soft brush and gently brush with the nap and get it back into condition.
If gentle cleaning does not remove the dirt then you may have to have someone come in and clean it (be sure to cut your dog's allowance to help pay for the trouble).
Answer

this Question
I had accidentally washed my cream corduroy jacket with a purple t-shirt. After the wash I figured out that my corduroy jacket were stained with purple spots. How do I get rid of them. I tried soaking it in bleach water but that didn't work. Please help.
Margerita from India, New Delhi
Answers
By mom23boys (Guest Post)
November 13, 2008
0

found this helpful
Try Rit color remover. It costs around $3 and found it works well.
November 13, 2008
0

found this helpful
The makers of Rit dye make a Dye & color remover, I don't think it'll remove the original color from your cream jacket since it's already a light color, just the "fugitive-type" dye that faded on to it. This dye & color remover is sold where they sell Rit Dyes. If this doesn't work, try Hydrogen Peroxide followed by Ammonia then wash in the machine, & if you're ready to throw the jacket away, you can always try Bleach (in the machine) as a last resort. Just make sure the bleach is TOTALLY mixed in with the water before adding your garment!
* You can always call these guys, they sell dyes on the internet & they REALLY know their business when it comes to dyes (& removing them):
http://www.dharmatrading.com (800) 542-5227
November 25, 2008
0

found this helpful
Thanx for the advice,butI would love to knw the quantity of hydrogen perioxide along with ammonia whether to soak it in water which is luke warm or cold and for how long?kindly mention the type of the two ingredient because there are many categories of same so that it becomes easier to choose.
Answer

this Question
How do you clean stains off a corduroy couch?
By Jasmine T.

Answers
December 5, 2017
0

found this helpful
You don't state what the stains are from, which would be helpful to know.
Use a carpet cleaning machine. They have attachments for upholstery. Use the recommended upholstery cleaner with it and follow the directions.
December 5, 2017
0

found this helpful
I would use the suds from laundry detergent. Dont get the fabric too wet
Answer

this Question
I have a corduroy sports coat that got some water spots on it from the rain. The rain drops dried and left the water spots. Are these now permanent or is there a way to get rid of them?
The jacket is a dry clean item. Will dry cleaning remove the spots?
Answers
By Sharon (Guest Post)
April 24, 2007
0

found this helpful
You could try "steaming" the water spots...If you have a stean iron, hold it over the spots (Do not touch the fabric...hold iron an inch away from fabric...) and while the spots are still damp, brush the spots with a clothes brush...
Answer

this Question
I have a pair of light colored corduroy pants and they are covered with some sort of dark color from the washer. I already dried them and they are just sitting there with this dark color all over them. How do I get it off?
Crystal from MN
Answers
By (Guest Post)
January 6, 2005
0

found this helpful
Hey Stephanie,
I just used some "Rit color out" on a pair of winter white pants. It worked wonderfully. My stain was blood, however my mom swears by Rit. As a matter of fact, I'm going to use it again just in a load of whites to give them a brite white boost!
good luck!
Sharon
Answer

this Question
Categories
Pages
More
Categories
Published by ThriftyFun.
© 1997-2020 by Cumuli, Inc. All Rights Reserved.
https://www.thriftyfun.com/Cleaning-Corduroy.html