I am looking for the year of manufacture. Any information available would be wonderful. I picked it up and the woman's grandmother was the owner. I just want to know more about it and maybe a value.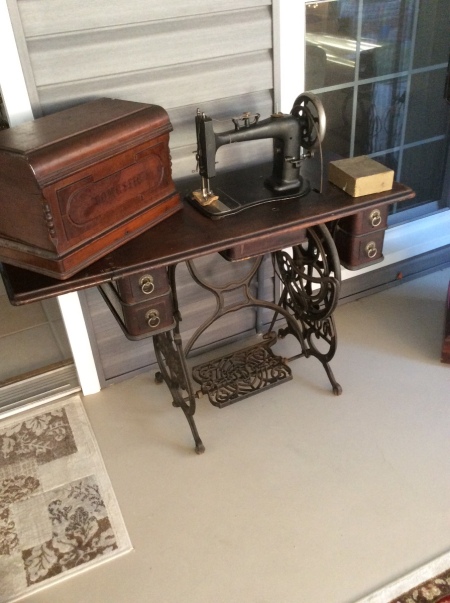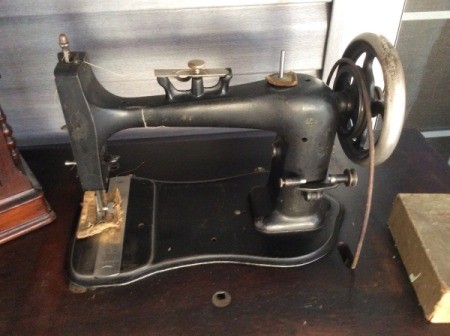 Answers
December 4, 2017
1

found this helpful
Best Answer
Wow! This is a beautiful machine! Most of these old machines have a serial number on them. It would be on an engraved plate somewhere on the backside or underside. Most of these companies have a website with the information. If you look up the serial number you should be able to discover the year of manufacture, the number, and also maybe get an idea of the value. For example: I bought a similar machine from someone near me. It had belonged to the lady's grandmother also.
On the backside of the machine I found a plate with the serial number. My particular machine is a singer, so I looked up Singer serial number xxxxxx, and found that my machine was manufactured in 1912 and was the 123rd machine made in that year. I also found some useful info on another website that helped me realize the value of the machine and I found that I could purchase a new belt for reasonable and rubber wheel for the shuttle winder mechanism from a company called Wawak that I get sewing supplies from.
December 4, 2017
1

found this helpful
Best Answer
I just found out that you have the first Domestic Treadle Sewing machine made by this company. They manufactured this model in 1863 to 1870. When the machine first sold it cost $60. This was a very expensive machine at this time. The machine has the following features on it:
high arm
rectangular base
vibrating shuttle
leaf tension
no clutch release knob
bobbin winder on end of machine under hand wheel
stitch length control knob behind pillar
no access plate on the front or rear of the machine
back clamping feet
SN located on front slide plate
It is a shame how low people are selling these machines for. One person just sold the machine without the cabinet for $19 and another was listed for $125.
If you'd like a bit more history on this machine and the company I would read the article by Alex. He is considered one of the foremost leaders in vintage and antique machines. www.sewalot.com/domestic%20sewing%20machine.htm
Answer

this Question

...
I am hoping someone can help me identify the age of this Domestic treadle sewing machine. I can't seem to find another one like it. It has a strange plate by the foot pad and I'm not sure, but I think the serial number is 778.
Then without skipping a space it drops half a line and there are four more numbers O581. I can use all the help I can get.

Answers
February 13, 2019
0

found this helpful
Hi,
I found a similar one, to yours, that is dated 1870. Looking at your serial number, the last four numbers are the date, which is written backwards.
Since the last four numbers of your machine are 0581, then, read backwards, this would give you the year 1850. So I think your machine is from 1850.
Here is the link I found that has a similar machine and table:
www.etsy.com/.../1860-rare-vintage-sewing-machine...
Blessings,
Robyn
February 16, 2019
0

found this helpful
I was wrong about the serial number. The number is 778058D Upon further research this machine really resembles a STANDARD but I haven't found a STANDARD with that base. But I'm getting closer. Here's some images after I cleaned it up...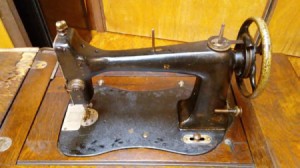 February 22, 2019
0

found this helpful
Neat item!! I love old sewing machines. Something I learned recently is that history centers and the Smithsonian often have catalogued old advertisements where you can learn about items.
I don't know if they have a lot on this machine, but when I put the phrase "Domestic sewing" into the Smithsonain search it came up with hits:
library.si.edu/.../domestic%20sewing
Do you have a history center in your town? Pittsburgh has an awesome one. I hope to get there soon to see what they have in their archives in relation to old advertisements for a project I want to do.
If I learn more, I will post back. Meanwhile,post back what you learn from this and the other sources out there.
Answer

this Question

...