Often after burning those favorite candles, you are left with chunks of leftover wax that often gets thrown away. I have come up with a way to not only recycle the left over pieces, but to make one of a kind candles with thrift store cups, wine glasses, parfait glasses, canning jars, etc. I melt the candle wax and keep costs down from buying those pricey candle kits.
Total Time: up to 1hr.
Yield: 2 lbs. wax approx. 6 to 8 candles
Link: http://www.hometalk.com/aillausky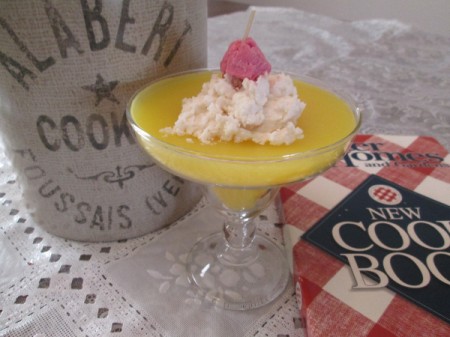 Supplies:
recycled candle wax
tall wicks
stock pot
clean recycled cans
crayons (for color)
Popsicle sticks or wooden skewers
Optional: essential oil for scented candles
water to create a double boiler for pot cans
Steps:
Clean veggie cans that will serve as a double boiler for melting the wax.
I chose to use a stockpot and approximately 2 in. of water. Heat on low.
In each can put pieces you do not mind mixing (if they are scented). Fill can 1/2 to 3/4 full.
I chose to do a color. For this process I used a crayon to tint the wax and added it to the wax while melting the pieces together. To help it along you can use a Popsicle stick or in my case a wooden skewer to blend the color.
After the wax is blended, a wick is placed in the bottom of your glass or other container. I chose to use the longer wicks with a metal base, held in place with my skewer or Popsicle stick. Pour in wax.
Let set and harden.
I repeated the process to make gifts for school teachers, as wedding decor, decorative home decor, and "just because" gifts! The possibilities are endless.
Read More Comments
How do I melt the candles that are too low to burn and add to another candle to make a new one?
Answers
March 12, 2018
0

found this helpful
Best Answer
Microwave the little wax that is leftover in a microwave safe dish in minute increments at about half power. Place a wick in a jars. Hold on to the wick with one hand and pour the wax into the jar with the other hand. New candle!
March 14, 2018
0

found this helpful
Best Answer
You can do this several ways. If you have a very old pan that you don't care about anymore, you can add all the candles to the pan and heat them up on the stove. You should do this at the lowest heat possible.
Second, you can take an old soup can or larger and put the old candles inside the can. Sit this on a small burner and heat it very slowly to melt the wax.
As long as you have a candle wick you can make any candle you want. If you have some old glasses that you don't use any longer, use a toothpick and tie the wick to the toothpick and place on top of the glass. Now pour your melted wax inside the jar and let it harden.
Answer

this Question

...
I am making candles from left over candle wax. Does anyone know an alternative way to get rich colour in them apart from buying candle dyes? Many thanks.
Helen
By helen from U.K
Answers
December 8, 2009
0

found this helpful
Best Answer
Koolaid usually works as a good dye too
December 14, 2009
1

found this helpful
Best Answer
Just pop a wax crayon into the candlewax when melting - you will be surprised at the rich colour that results! I put some essential oil into the wax too, so that I get a lovely smell when they burn.
Answer

this Question

...
I love to reuse my old candles by melting the leftover waxs together to make a new candle, but as the wax is cooling with a wick in the center, the wax climbs the walls of the candle jar, leaving a big pit in the middle. This does not happen when there's no wick. Any ideas why this happens, and how to prevent it? Thanks in advance!
Answers
January 13, 2017
1

found this helpful
Hold on to the wick with one hand while you slowly pour the melted wax with the other. Put in the refrigerator for 10 minutes.
January 13, 2017
1

found this helpful
I have made candles for years, and this is common. I always save back a small amount of wax.
After the candle hardens, then I remelt the part I saved back and fill in the wick well. I learned this when I took a class in candle making.
Answer

this Question

...
My candle recipe uses wax from all types of old candles. I have 1 pillar candle from a store which was made improperly, so it goes out when the melted wax gets too deep. So I will melt it down and use it for a candle.

First I buy wicks from the store, about 10 for $1.50. These work better than cotton string which goes out easily.
I use a hot fudge jar for the candle. Why? Because it's clear and will shed light when the candle wick gets lower, and hot fudge jars are made to resist heat. They are made to be heated in the microwave. Other jars are not heat resistant (like salsa jars).
I have one dedicated jar for melting wax. I put it in a pot 1/2 full of water, put the burner at about 33% heat and let the wax melt. This takes about 20 minutes.
I add a wick to each hot fudge jar, then fill the jar with wax. If the wick moves I center it with my fingers. Let wax cool.
To speed cooling, put jars in fridge. Keep melted wax on low, you will need to fill in the candles later.
As the wax cools it forms a depression in each jar. This is normal. "Top off" the wax as soon as the candle is hard, about 10 minutes in the fridge.
Candles may need one more "topping off" then they are done.
Use as a normal candle. These candles will have a hurricane shield as the wick gets lower.

Chuck R. from Kentwood, MI

Answers:
Making Candles from Old Wax
I too make my own "emergency" candles from my leftover favorites. I was taught to glue the candle wick (save the wick holders from old candles) to the bottom of the jar with hot glue to keep it from moving. Works like a charm and of course, hot glue the top of the wick to a bamboo skewer and the skewer to the jar rim to keep it in place. (01/11/2006)

By Yorkiemom2
Making Candles from Old Wax
I've been doing this for years, too. I also buy old/used candles at yard sales, sometimes for as little as 5-10 cents to melt down. They are from past holidays (Christmas, Halloween, Valentine's Day, etc.). I finally broke down and got some candle molds for pillars and votives. I just got done making 6 pillars. (01/11/2006)

By susan
Making Candles from Old Wax
You can use "roach clips" attached to a stick to secure the wicks to the tops of the jar.
You can also use sinkers to weight the wick (keeping it centered) in the bottom of the jar.

As for emergency candles you can use toilet paper rolls, simply tape the bottoms of them. You should remove the roll once the wax is dry though, or you'll likely have a new emergency.
Q (02/17/2006)

By Qryztufre