My home was a mecca of ugly and strangely colored laminate countertops; hunter green, brown, navy blue, beige, etc.. I set out to paint them to improve their look, thinking "they can't get any worse, can they?" Paint was my frugal friend.
First I studied granite samples online and did my homework. Then I set out to buy, or in some cases, shop in my own basement for existing paint and supplies. All I needed was a good primer (2 coats), some natural sea sponges, and as many colors of acrylic craft paint (little bottles) as I wanted, at about $1 a bottle, with some on sale for as little as $0.27 cents!
Next, I wanted some glitz, so I bought Martha Stewart glitter. The crowning glory of my supplies that would pull of this look together successfully, was Envirotex Lite. It's a coating that spreads on like corn syrup, and is equal to 50-60 coats of shiny poly. That, along with some inexpensive foam brushes, and tape and drape for cabinets, I was ready to go.
I started with my powder room. It turned out so lovely, that I moved to my master bath. Which was amazing. Moving along, I did my entire kitchen, followed by my upstairs guest bath, and my mother's house too. I'm an addict!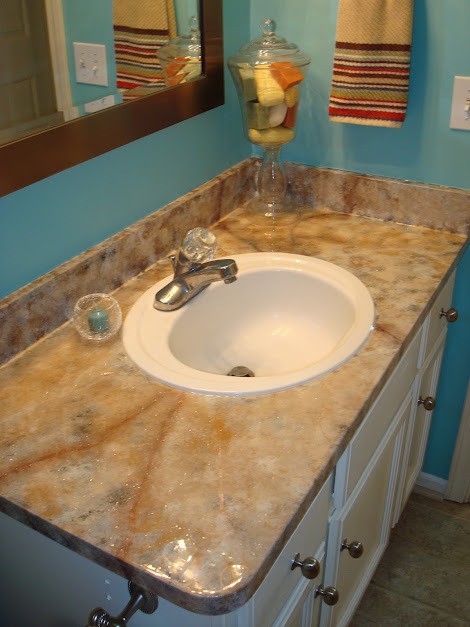 Once you get a good stash of primer, paint bottles, and your glitter, the only new stuff you're buying are the foam brushes (thrown away after each use), and your Envirotex Lite. Total cost for my bathrooms, on average: $25-50. Total cost for my kitchen: $125.
Now, I'm going to share the look with you. Please know that however "nice" they appear online in photographs, the photos just do not do them justice. They are amazing! I swear, while they may not be natural stone, they are prettier than any granite. I encourage you to get out there, use your thriftiness, and cover-up your ugly laminate countertops America! You will not be sorry you did.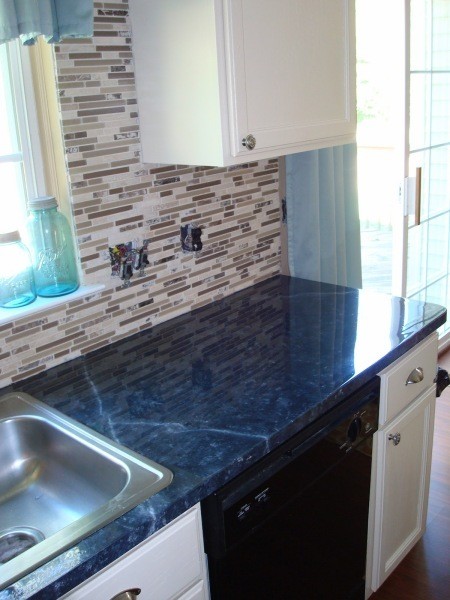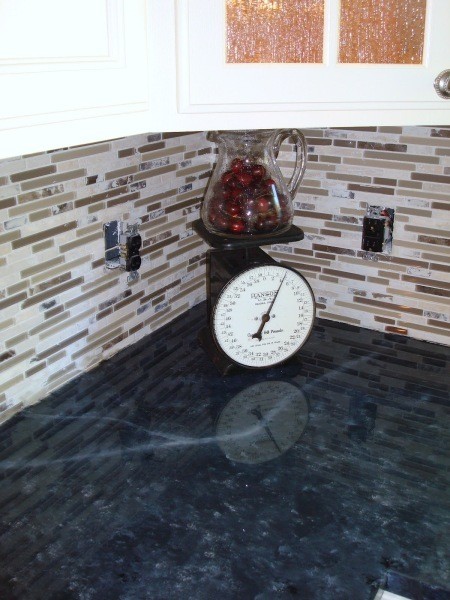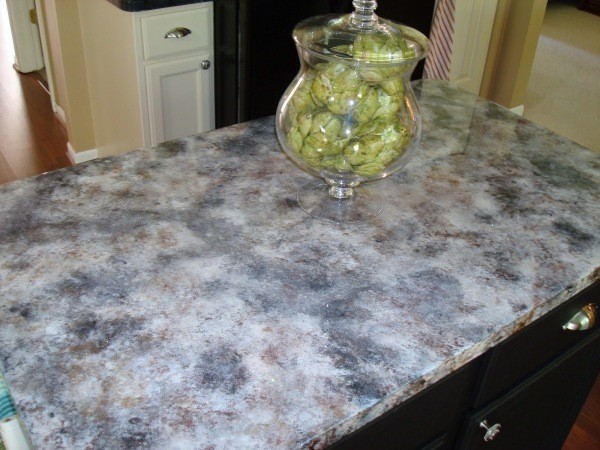 By Suz Jab from Belleville, MI