Recipes Using Chickpeas
Solutions
Share on ThriftyFunThis page contains the following solutions. Have something to add? Please share your solution!
Tastes even better reheated the next day because the flavors have had more time to blend ;-) Serve spooned over a bed of rice or orzo.
Ingredients:
1 Tbsp. extra virgin olive oil
1 large onion, diced
1/2 lb. boneless, skinless chicken thighs, cut into cubes
1 Tbsp. minced garlic
1 Tbsp. curry powder
1 tsp. cinnamon
1/4 tsp. ground cloves
1 (15 oz.) can garbanzo beans, rinsed and drained
1/2 (6 oz.) can tomato paste
1 Tbsp. lemon juice
1 tsp. salt
1/4 tsp. pepper
1 cup water, or more if needed
Directions:
Heat the oil in a skillet over medium high heat. Stir in the onion and chicken and cook until the onion is browned and the chicken is golden, about 5 minutes.
Reduce the heat to medium, and stir in the garlic, curry powder, cinnamon, and clove. Cook and stir until the garlic has softened slightly, about 1 to 2 minutes.
Increase heat to high, add the garbanzo beans, tomato paste, lemon juice, salt, pepper, and water, bring to a boil and then reduce heat to medium low.
Cook an additional 10 minutes covered and then uncover, increasing heat to medium high. Cook until the sauce is reduced to the consistency you like.
By Deeli from Richland, WA
Add chickpeas to virtually any stew or crockpot meal to extend the number of servings, and add nutrition.
Ingredients:
2 cups (or 1 can) chickpeas; either canned or prepared from dry.
Your own stew or sauce recipe.
Directions:
Rinse the chickpeas.
Add the desired amount (I use 2 cups or less depending on the dish I am preparing).
Add to crockpot or sauce pan and simmer with the rest of the ingredients.
Chickpeas provide great nutrition, fiber and taste great with almost any stew or sauce recipe, an affordable way to extend the recipe for additional servings.
By Bella Swan
A hearty vegetable soup.
Ingredients:
1 pound chick peas (canned)
1 medium onion, chopped
1 cup diced carrots
1 cup diced celery
1/2 tsp. salt (or salt to taste)
1/4 tsp. pepper (or pepper to taste)
1 clove garlic
1 bay leaf in a large pot
3 Tbsp. beef bouillon (Loney's)
1 28 oz. can diced tomatoes
Directions:
Cover chick peas with one quart of water ( 4 cups). Add onion and seasonings and beef bouillon. Bring to a boil, then reduce heat to simmer. Simmer about 30 minutes. Add vegetables and simmer for another 30 minutes, or until vegetables are tender. Add tomatoes. Heat and serve hot.
Source: Better recipes.com and I added beef bouillon and tomatoes to make it tastier.
By Raymonde G. from North Bay, Ontario
Just tried this recipe for the first time last night and it was yummy :-)
Ingredients:
1 zucchini, halved
3/4 tsp. olive oil
1/4 onion, chopped
1/2 clove garlic, crushed
1/4 tsp. ground coriander
1/4 tsp. ground cumin, or to taste
1/4 (15.5 oz.) can chick peas, drained and rinsed
1/8 lemon, juiced
Salt to taste
Pepper to taste
Directions:
Preheat oven to 350 degrees F. Grease a shallow baking dish. Scoop out the flesh of the zucchini; chop the flesh and set aside. Place the shells in the prepared dish.
Heat the oil in a large skillet over medium heat. Saute onions for 5 minutes add garlic and saute 2 minutes more. Stir in chopped zucchini and saute 5 minutes.
Stir in coriander, cumin, chick peas, lemon juice, salt and pepper. Spoon the mixture in to the zucchini shells.
Bake in a preheated oven for 30 to 40 minutes or until the zucchini is tender.
Source: Can't remember where I found it
By Deeli from Richland, WA
You don't need a lot of time to cook up a pan of deliciously seasoned chickpea curry for tonight's dinner. This page contains a chickpea curry in a hurry recipe.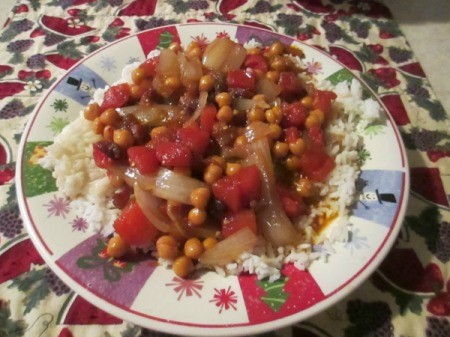 This is a page about chickpea masala. This Indian cuisine inspired dish may soon become a personal and family favorite.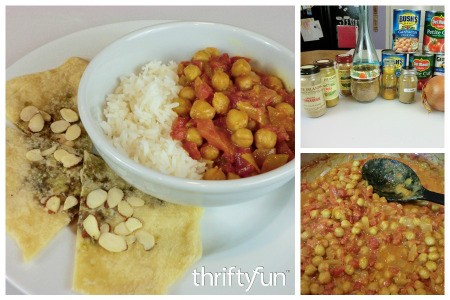 Garbanzo beans can be roasted for a delicious crunchy snack. This page contains roasted chickpeas recipe.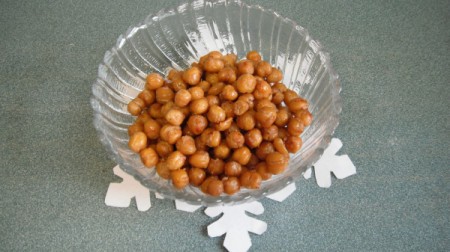 Chickpeas are high in fiber and protein making them a good snack choice. Try a crunchy alternative to hummus, using this healthy legume. This is a page about crunchy chickpea snacks.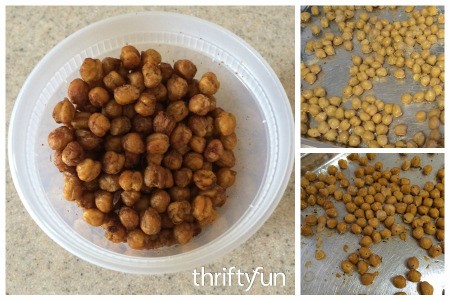 Try a meatless burger, made with seasoned chickpeas, to serve in a warm pita round. This is a page about chickpea pita burgers.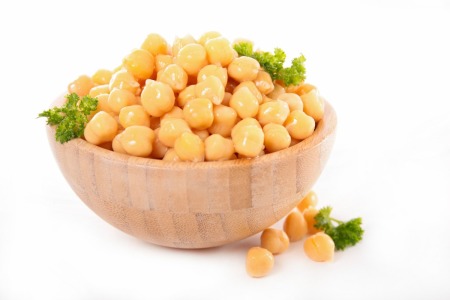 Hummus is a healthy recipe that can be used as a dip or a spread. It's fairly expensive to buy and relatively easy to make yourself. This page contains homemade hummus recipes.