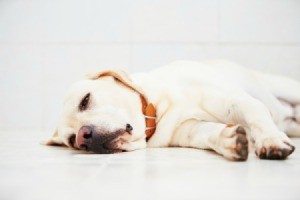 Editor's Note: All medical advice on ThriftyFun should be vetted by a medical professional prior to use. Dosages for animals needs to be determined by weight and human medications may not be safe for your pets. Tylenol can cause liver damage in cases of overdose.
My girl Pit Bull has parvovirus and she's on day two. We're fighting this disease together because it's not only affecting our dogs, but us as well. They are our best friends! My dog is 15 months of age. It is harder for older dogs! I started my own campaign. We are survivors of parvo!
I am a CNA. In taking my past dogs to animal clinics, I realize that they're more out for your money than anything! You can use children's amoxicillin, Gatorade or Pedialyte, and, last but not least, Zofran or nausea meds that you've been prescribed by your doctor. I break the nausea meds in half.
The first step is to break the antibiotic down into powder form and mix with Pedialyte. Then insert it towards the back of the throats while following another behind it. One more thing is you need a syringe. That's what you use to keep your dog hydrated as well as giving the medicine. Then you take your half of your Zofran and repeat it by crushing it and mixed with fluids. Suck it up with your syringe and squirt it into their mouth. You do this at least 4 times a day, for 7 days straight! You will see your dog getting better by the 4th to 5th day, guaranteed. Then you will be able to say "My dog is a survivor of Parvo!"
This also helps cats.